About: Charles F. Reinhart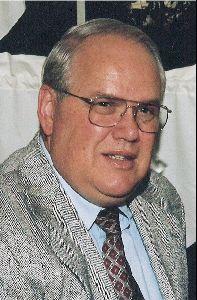 Charles, Chas to most, and Frank to mom, dad, and brothers Mike and David, sadly was taken from us far too soon in March of 2018. Though this site will no longer be updated without Chas at the helm, it will live on for posterity at the wishes of Chas' wife Erna and their sons Jeff and Greg.
Here is an excerpt from Chas' obituary:
Charles F. Reinhart, 72, of Lancaster, passed away peacefully surrounded by his loving family on March 10, 2018, at Lancaster General Hospital. He was the husband of Erna Weigel Reinhart, with whom he was married for 50 years. Born in Lancaster, he was a son of the late Charles F. and Thelma Zink Reinhart.
Chas was a 1964 graduate of Columbia High School and a 1969 graduate of Millersville University, where he earned his Master of Arts in Education. An Eagle Scout and former little league baseball coach, his passion for teaching and working with young people continued into his professional career, where he taught biology, chemistry and physics for more than 35 years and served as the science department chairperson at Columbia High School.
After retirement in 2003, Chas continued to be involved with many Columbia High School committees, including the Columbia Education Foundation, Tide Pride, and Columbia's Athletic Hall of Fame. He also served as the school's public address announcer for football games and track meets.
Chas was a founding member and treasurer of the Keystone Record Collectors. An avid record collector and historian, he was also a disc jockey for WGAL Radio and Q106-FM, where he hosted the popular "Breakfast with the Beatles" program. Chas also authored several books about The Beatles and co-authored the book, "Jimmy Stewart: On the Air," with his wife, Erna.
Chas' interests included spending time with his grandkids, traveling, sports, snow, Chapstick and Jif peanut butter. His contagious laugh, wit and humor will be missed.