In Jimmy Stewart on the Air, we had a listing for a 12-inch 78 RPM record titled Presenting James Stewart & Jane Wyman in "Blow-Ups" from Magic Town (HD7-MC-238). At the end of that listing, we mentioned that the recording had also been issued on the 1979 album, Academy Award Winners on the Air and asked that you also see that entry. Unfortunately, that entry did not appear in the book because the chapter, "Jimmy Stewart on Record," had been dropped before publication. So, if you've been searching for that entry, here it is.
Star-Tone Records ST-215 (1979)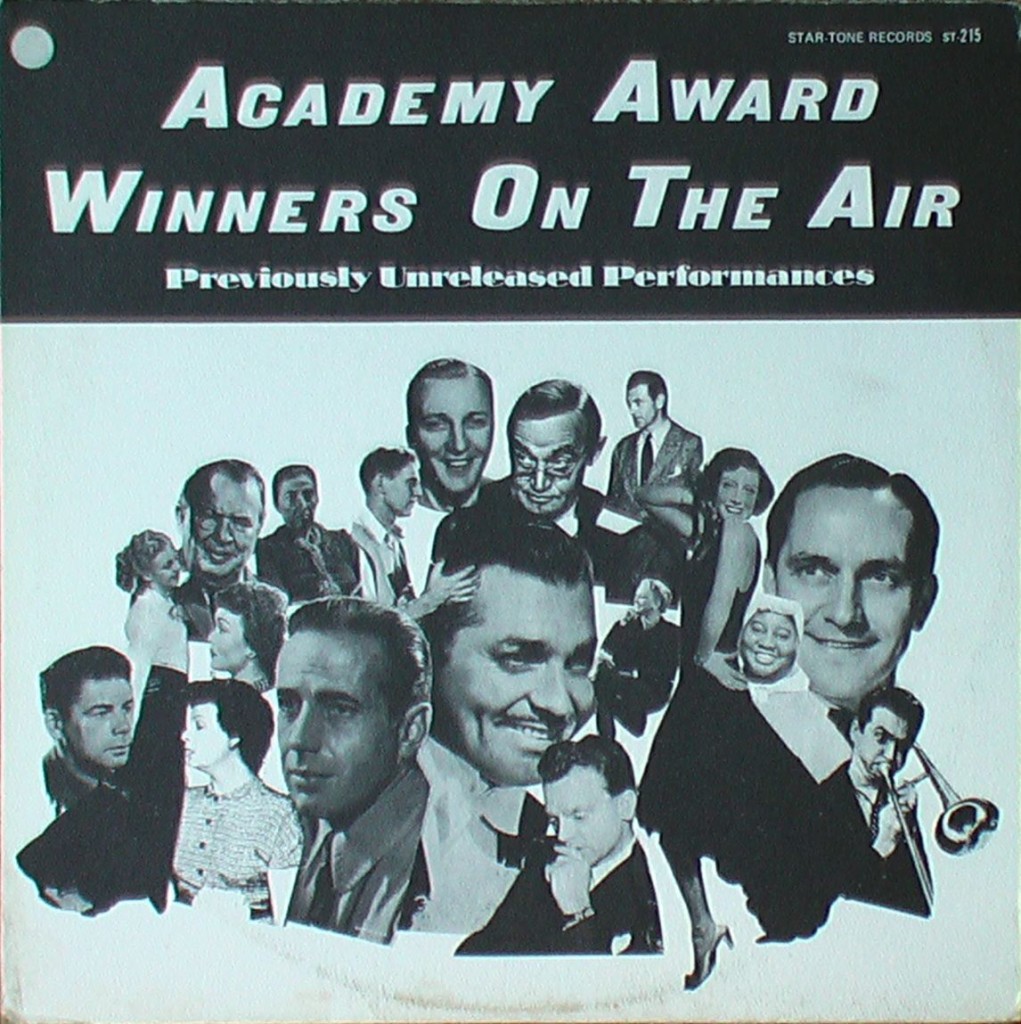 Sandy Hook Radiola S.H. 2062 (1982)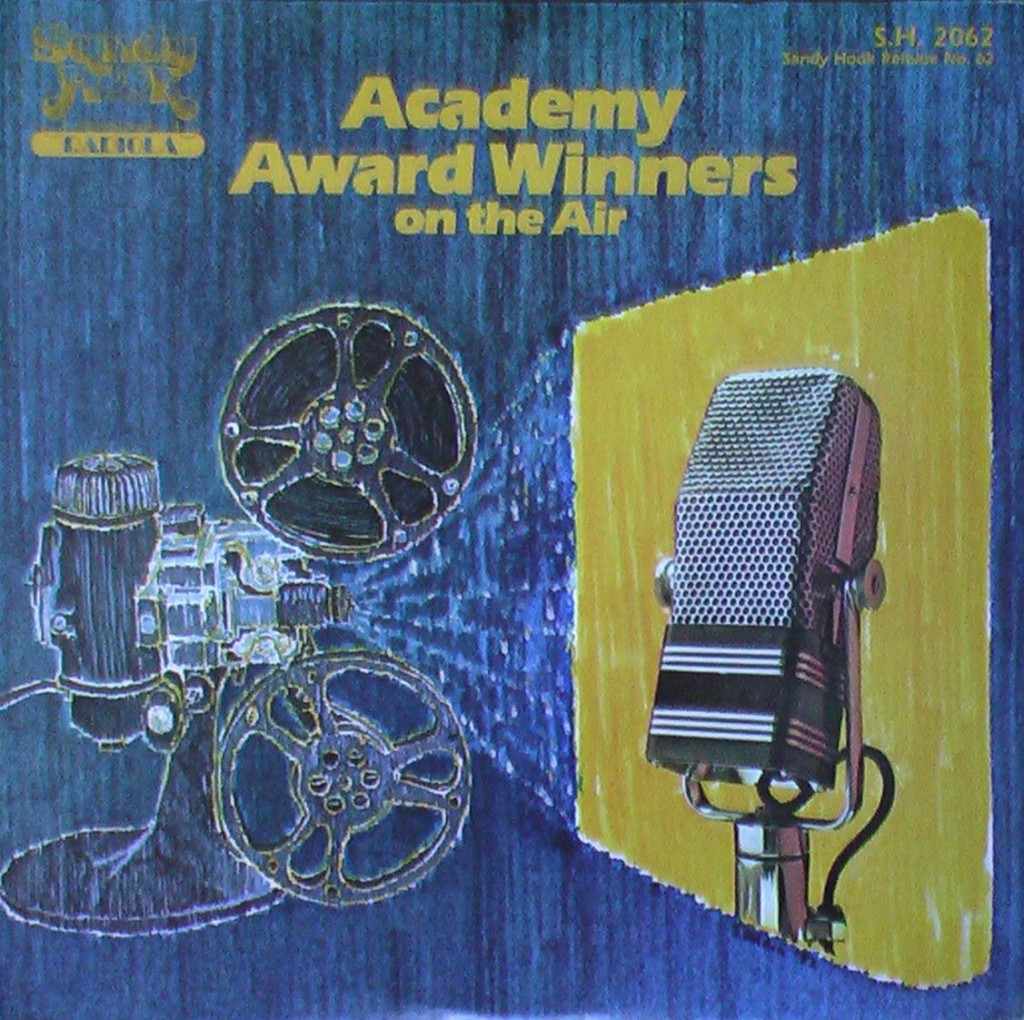 As you can see, the album has been issued two separate times on two different labels. Both albums are essentially the same when it comes to the Stewart material.
Side 2, track 2 features Jimmy Stewart, Jane Wyman and Robert Riskin and is called "Fun on the Set of Magic Town (Special Recording)" and is from 1947.  It opens with Riskin, the film's writer and producer, introducing several bloopers from the film. He calls the final blooper, "…the longest ad-lib fluff in history." This one features Jane Wyman reciting from Henry Wadsworth Longfellow's Hiawatha and Stewart doing his best to recite Alfred Lord Tennyson's Charge of the Light Brigade at the same time. Jimmy finally gives up and begins telling his own version of The Three Bears before ending with Hickory Dickory Dock. This track is taken from a 78 RPM, 12-inch disc that was released in 1947 at the same time as the film. The original 1947 disc has been edited slightly here to eliminate a line where Jane Wyman swears and another line where Stewart says, "It was gooey, too."
If you're interested, the other tracks on the album are: Jane Wyman (singing He's Just Crazy for Me from 1952); James Cagney and Humphrey Bogart (comedy skit called In a 5 and 10¢ Store from 1941); Shirley Booth (singing I'm In the Mood for Love from 1945); Katina Paxinou (reading excerpts from Stephen Vincent Benet's Prayer to the United Nations with Victor Young's For Whom the Bell Tolls music in the background, 1945); Walter Huston and Fredric March (Songs and Snappy Patter from 1942); Paul Muni (Closing speech to The Life of Louis Pasteur, a special radio presentation, from 1946); Celeste Holm (singing [All of the Sudden] My Heart Sings from 1944); Joan Crawford (singing The Lamp on the Corner, a rehearsal check, from 1938); Ginger Rogers (singing Shoo Shoo Baby from 1944); Awards Presentation to: Going My Way Bing Crosby [Best Actor]; Barry Fitzgerald [Best Supporting Actor]; Presented by Bob Hope, Gary Cooper and Charles Coburn from 1945); Clark Gable and Bing Crosby (singing Ragtime Cowboy Joe, from 1937); and, Hattie McDaniel (singing A Little Bird Told Me from 1949; she is assisted by Ernie Whitman and Bing Crosby).