We just added the 16-inch discs for this program to our collection and thought that some of you might be interested in how the show was transcribed by Bill Morrow and Murdo McKenzie for play on radio stations.
First, Philco Radio Time was spread out over three sides of two discs, with approximately 10-minutes per side. Most other radio shows were pressed on just one disc with 15-minutes per side. Under the one-disc set-up, a commercial or a station break or some other audio had to be played while the disc was being turned over for the second half of the show.
With a two-disc system, parts one and three were on the two sides of one disc, while part two was on the second disc (the second side of this disc was left blank). This way, using two turntables, side two could be started immediately as side one ended and the same for side two's ending and part three's beginning. This made for a much smoother sounding program for the listener.
Side one of this program ends cold with Bing's word, "sure."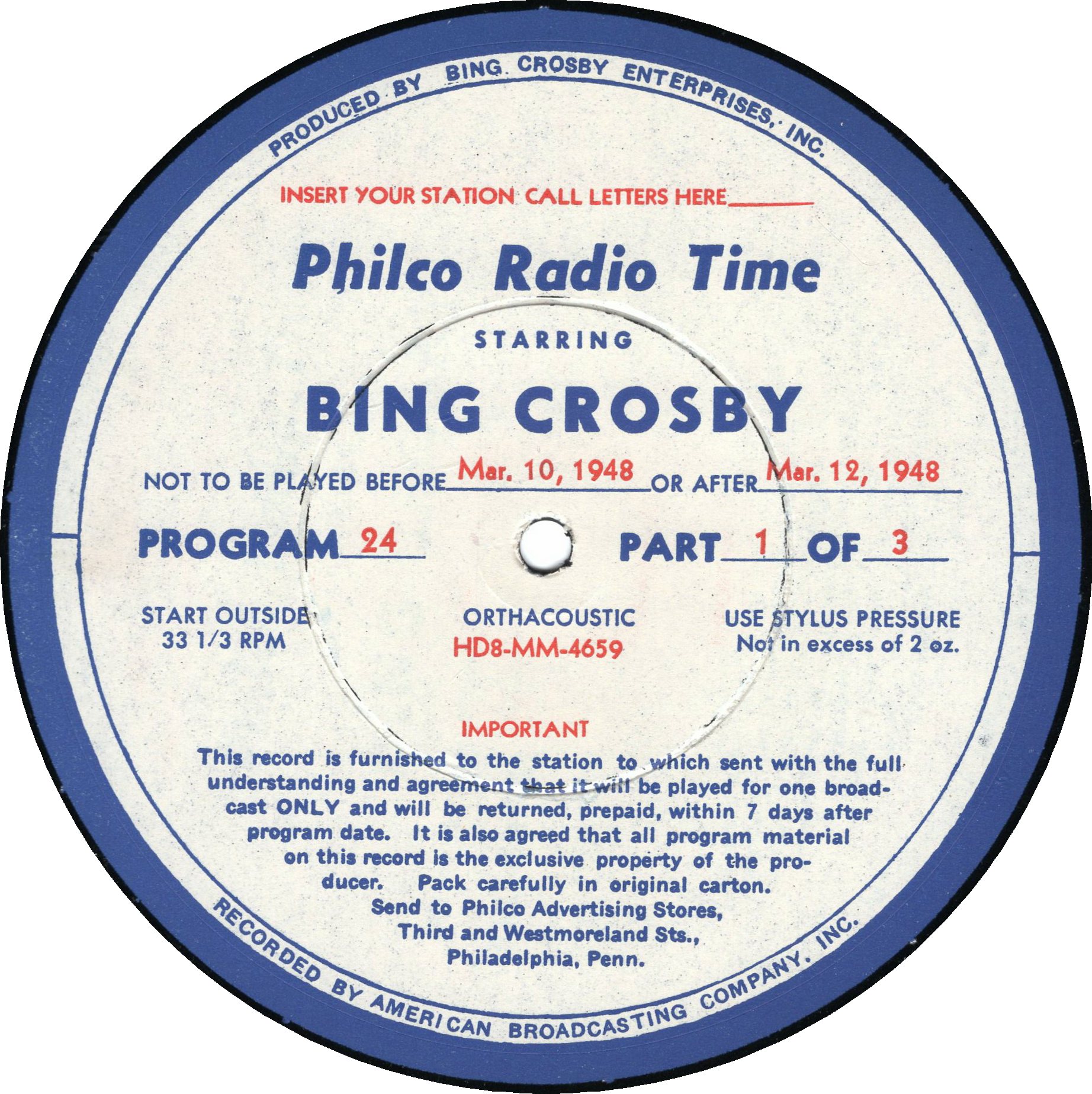 Side two begins with Stewart's next line and ends cold once again with Bing saying, "let's hear it."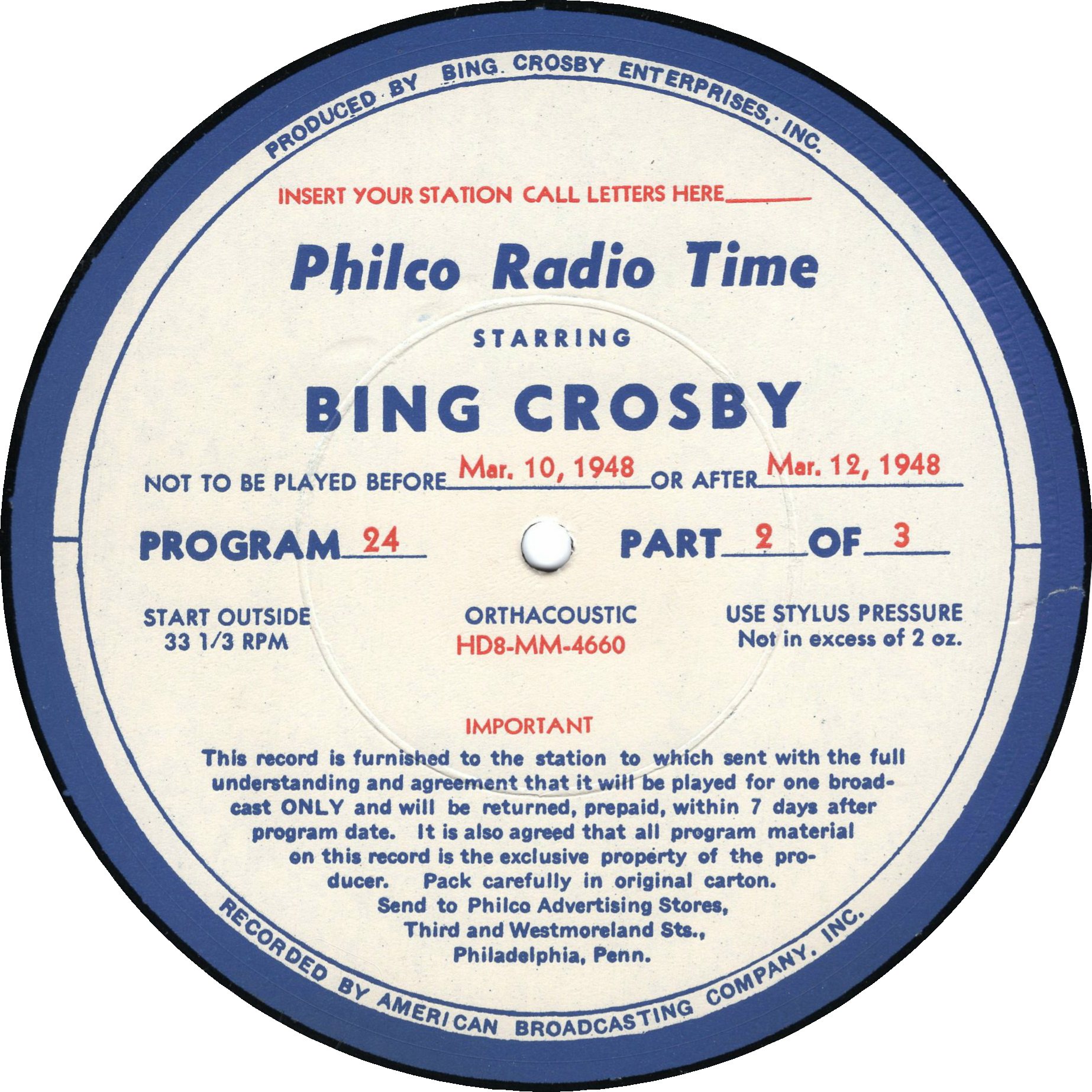 Part 3 begins with Jimmy bursting into song and fades out at the end.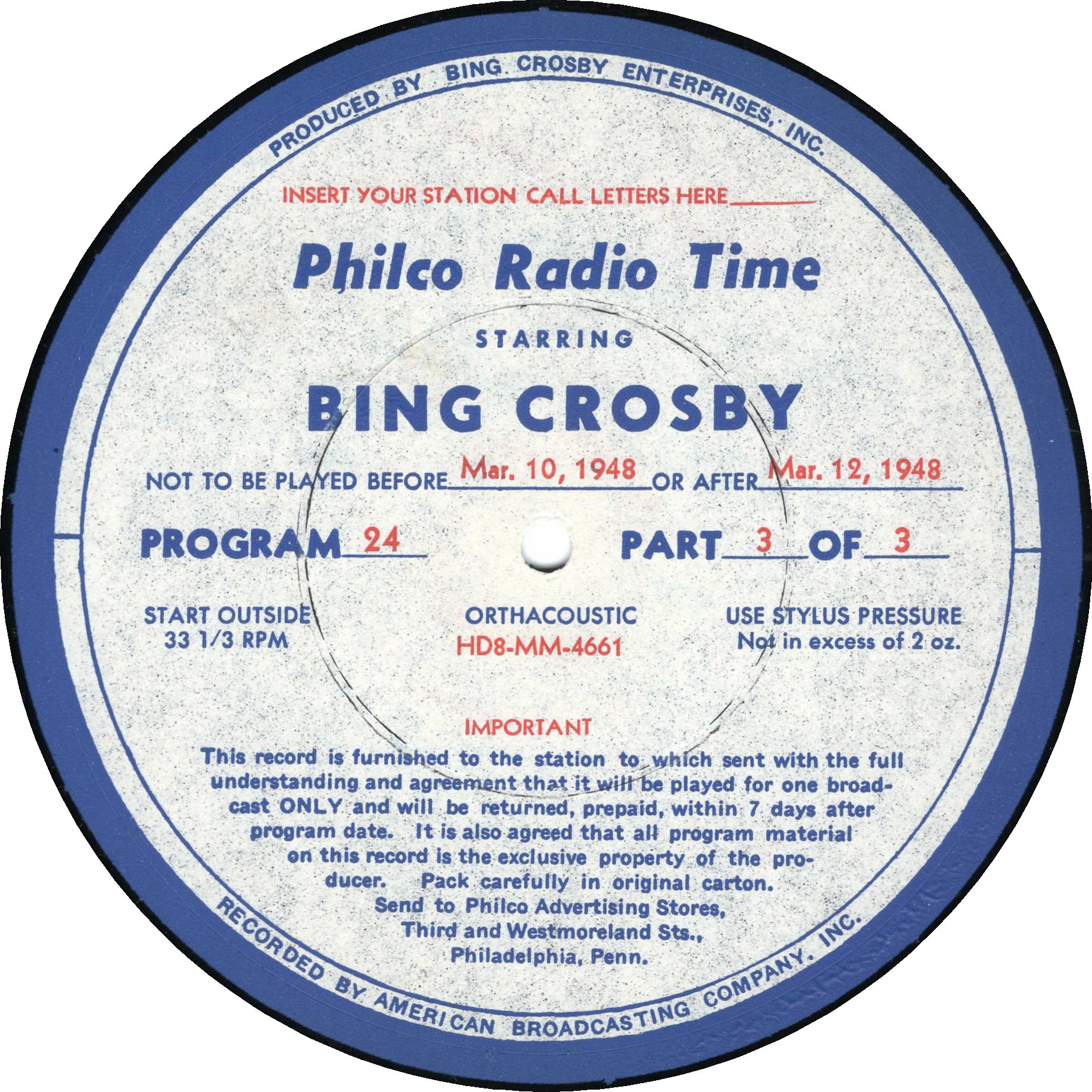 When the Crosby show and other shows went to taping, it eliminated the need for all these clean changes between discs. One seamless show could be placed on the tape and played back with no changes or interruptions by the deejay or engineer.