In 1984, Rumbaugh released a song he called Movie Stars on 33 1/3 (Beatles Medley) (Rumba Records). It is a 7-inch, small hole record which plays at 33 1/3 RPM. The song was arranged by Jimi Henry and Rumbaugh was his own producer.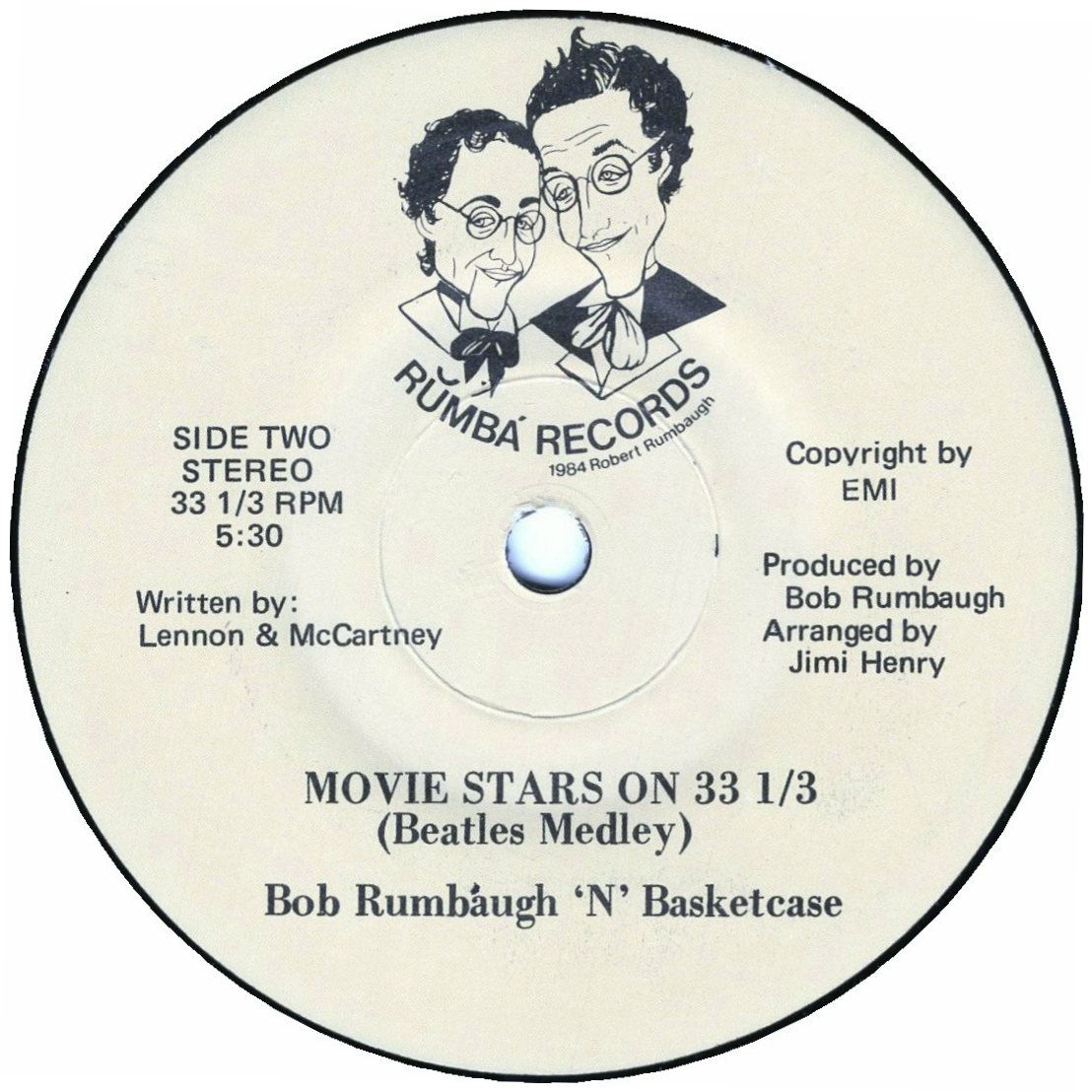 As the title suggests, this is a medley of Beatles' songs as sung by famous Hollywood and TV stars (and a former President of the U.S.). The songs include: We Can Work It Out, Girl, Help, Lucy in the Sky with Diamonds, A Day in the Life and I Am the Walrus. Rumbaugh's imitations of the stars are good enough so that you will most likely be able to identify each. Stewart is reserved for the final song of the medley – I Am the Walrus. The lyrics are changed somewhat to reference It's a Wonderful Life and Harvey.
Here is the Stewart segment of the song:
If you're up to it, here is the entire song. It could be fun guessing who is being imitated in each segment.
If you're a fan of the Dr. Demento Show, you might be interested in knowing that the other side of this record, Burning Down the Cartoon House, has been played many time by the Doctor. The song is a parody of the Talking Heads' Burning Down the House as sung by Mr. Magoo.