We did not have a listing for the Broadway Playhouse in Jimmy Stewart on the Air, but it is not really a completely new radio program. This Armed Forces Radio Service (AFRS) program simply re-broadcast Lux Radio Theater programs with all the commercials and references to Lux removed. This short article from the October 1, 1951 edition of Stars and Stripes talks about this and other AFRS programs: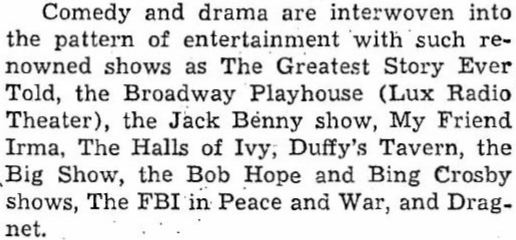 The radio listings in Stars and Stripes were very simple and quite often just listed the time and program title:

Other times, the title of the play might also appear:

In the case of this Jimmy Stewart-Bette Davis broadcast, the former is true. It was most likely broadcast on or very near the date of the U.S. broadcast which was August 29, 1949.
Even the record labels on the 16-inch discs carried very little information: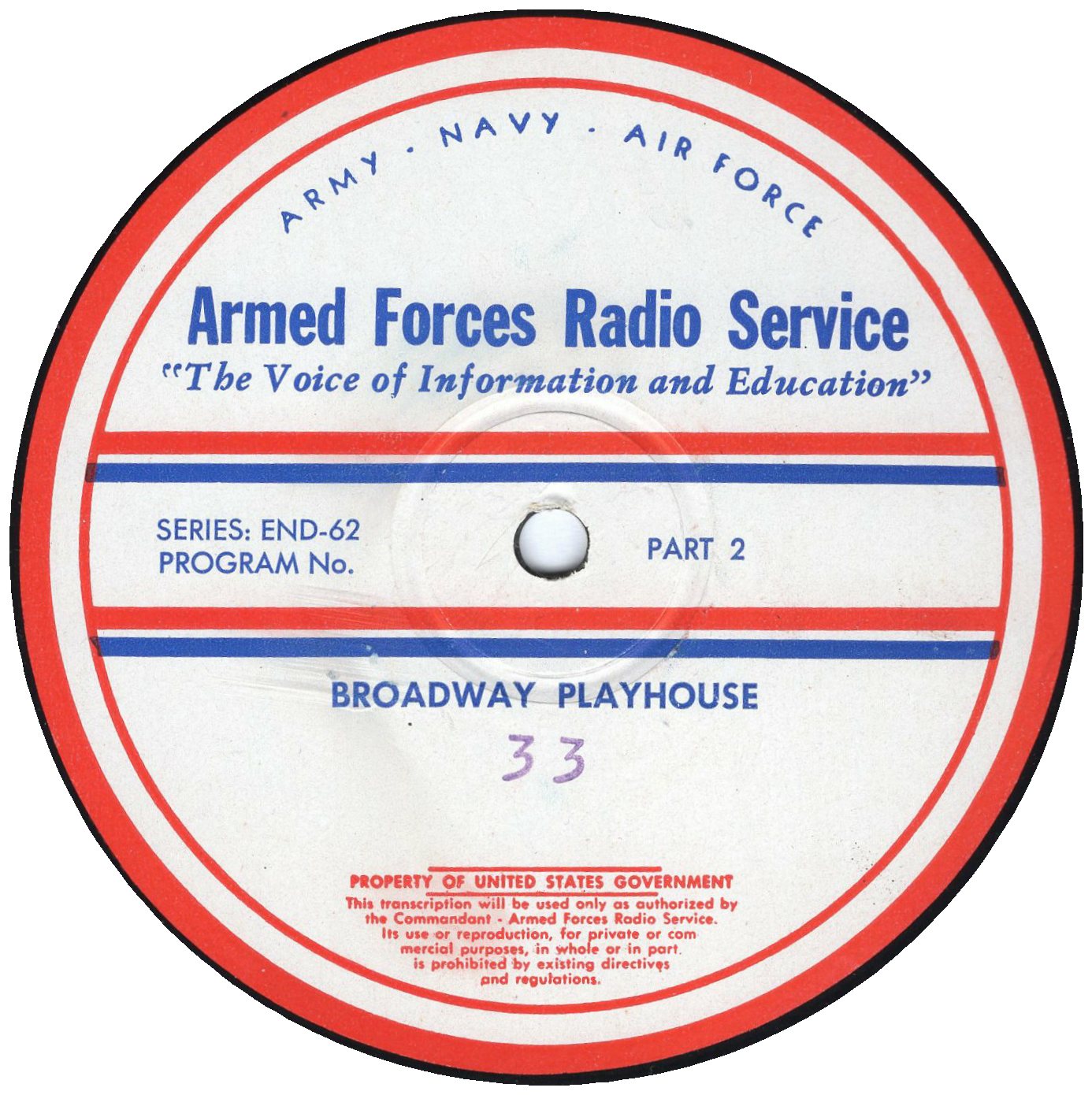 There was no mention of the title, June Bride, and any of the stars.
Here, from the original transcription discs, is the AFRS presentation broken into its three acts.
Act 1:
Act 2:
Act 3: