When the John Ford directed film, Cheyenne Autumn, was released in 1964, a 12-inch, one-sided, 33 1/3/ RPM disc of radio spots was also issued by Warner Brothers (WB-678).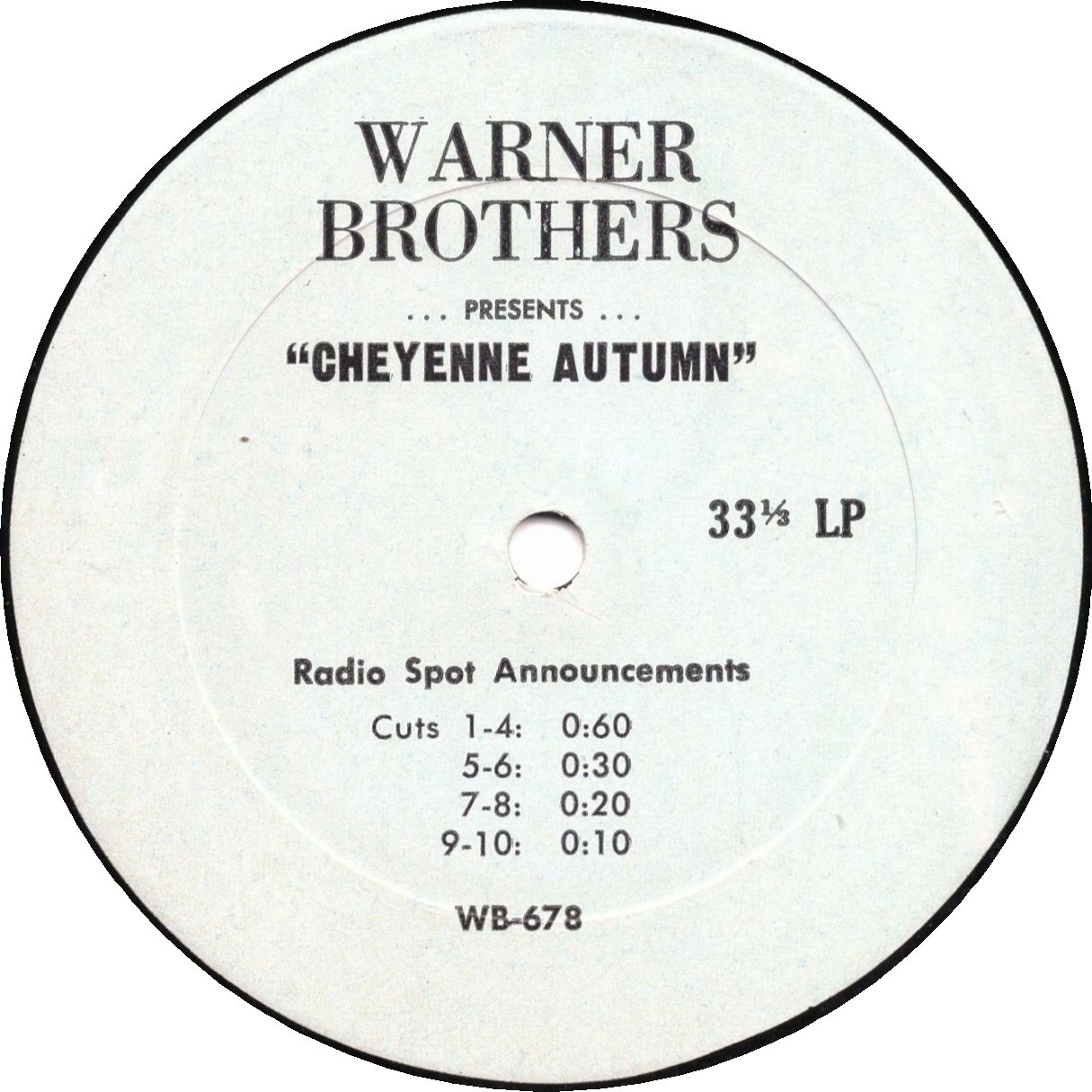 A total of ten spots of varying lengths were included on the disc. Mr. Stewart's voice is not heard on any of the spots, but he is mentioned by name in all but the final cut. Many of the other stars are also mentioned, including Richard Widmark, Carroll Baker, Karl Malden, Sal Mineo, Ricardo Montalban, Dolores del Rio, Arthur Kennedy and Edward G. Robinson.
In all four of the 60-second spots, we hear "and James Stewart as Wyatt Earp." He is the only star whose role is mentioned.
In the two 30-second spots and the two 20-second spots, he is mentioned simply as "James Stewart."
His name is mentioned in the first of the 10-second spots, but is not mentioned in the second.