We can now add another Christmas Seal Campaign to the list of those on which Mr. Stewart's message can be heard – 1959. As with the ones for 1958, 1961-1964, this was issued on a 12-inch, 33 1/3 RPM disc pressed by RCA Custom Records (KM8R-0585):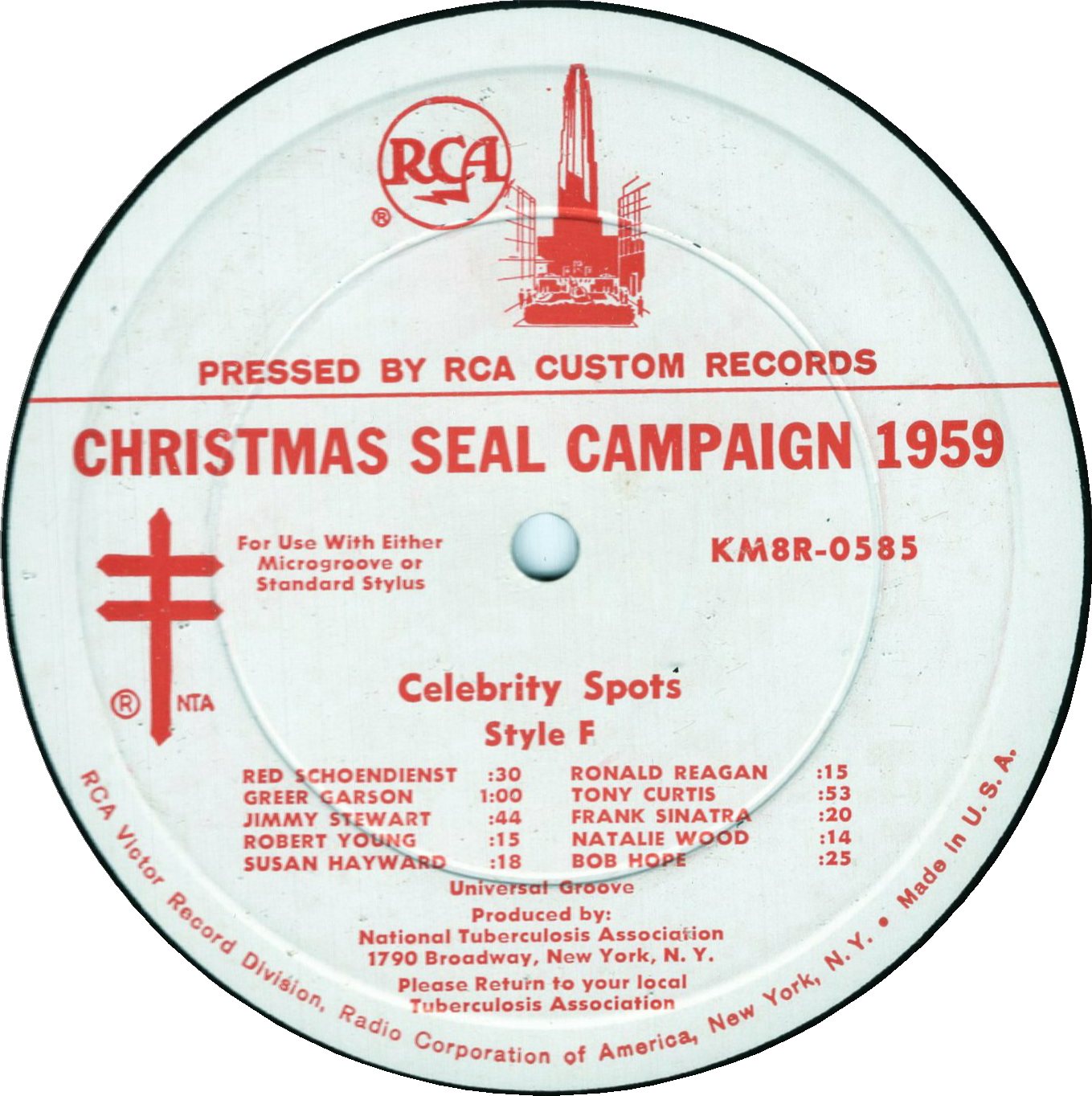 Those celebrities appearing on the other side of the record include: Red Schoendienst, Eydie Gorme, Guy Lombardo, Tab Hunter, Jack Benny, Wendel Corey, Gordon MacRae, Deborah Kerr, Bing Crosby and Rock Hudson.
Mr. Stewart's message is the same as that appearing on all of the other discs.