During the summer of 1988, Stewart hosted three separate Dancing with the Stars programs for Westwood One Radio. The first, The 30's, was broadcast the last weekend of June, this one during the second weekend of August and the third, The 50's – was heard during the final weekend of August. The 30's and The 50's have been well documented in earlier blogs. At the time The 40's was originally posted, we didn't have a copy of it and as a result it was lacking any audio. Well, we've finally added a copy to our collection and we're re-posting the blog now to add the new information.
First, let's look at the newspaper advertising for the program.
The first of these is from the August 13, 1988 edition of The Cincinnati Enquirer, Cincinnati, OH.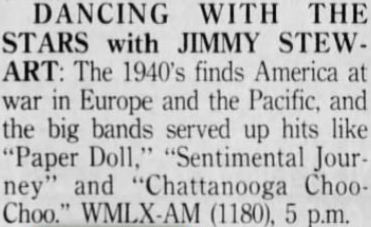 The second is from the August 7, 1988 edition of The Star Tribune, Minneapolis, MN.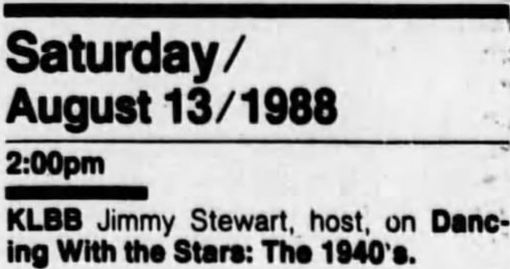 This final listing is from the August 13th edition of the Wisconsin State Journal, Madison, WI.

This is the shortest of the three Dancing with the Stars programs, running just two hours, including all the commercials. It was sent out to radio stations on two 12-inch discs. Like the other two, a special promo was included. Like the other shows in the series, this one was written and produced by Marsha Richardson, with Fred Lindgren providing production and engineering. Norm Pattiz was the executive producer.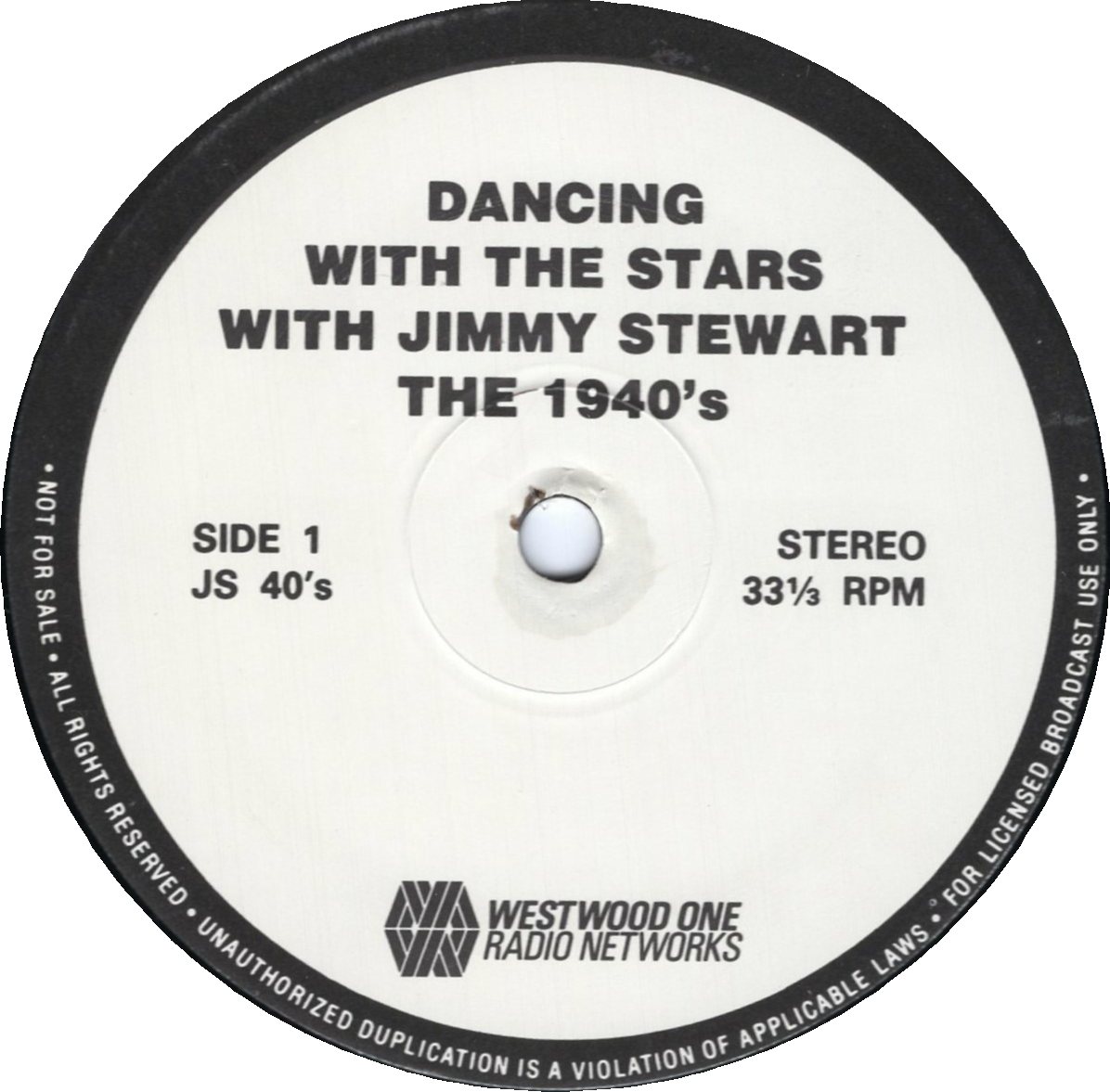 In the first segment, Jimmy talks about some of the films he made in 1940 and talks with special guest, Virginia Mayo.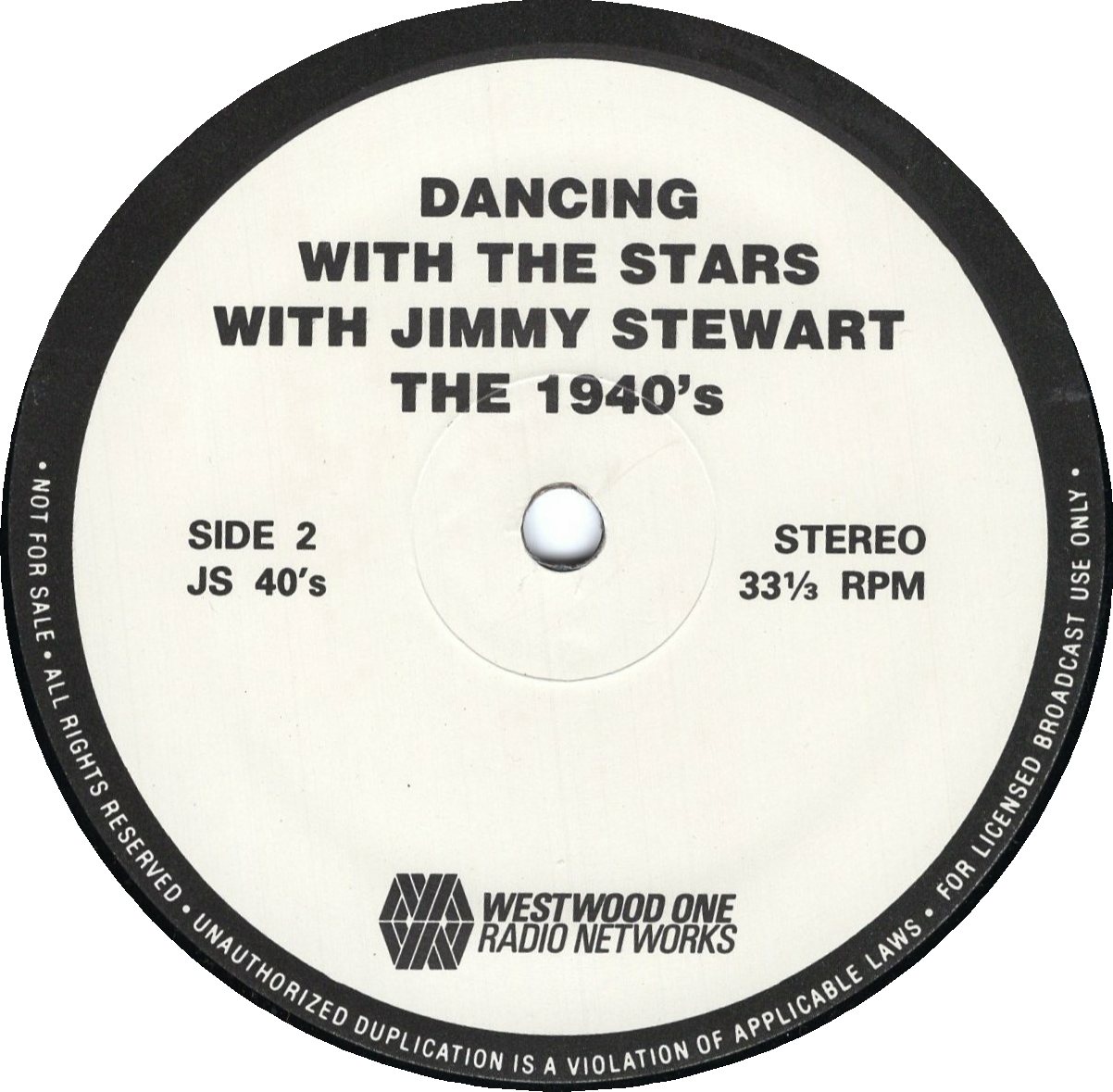 Jimmy and Virginia go to a party at Jack Warner's house and then head for the Macombo. Jimmy also talks about the Hollywood Canteen and brings in Dinah Shore to talk about it also.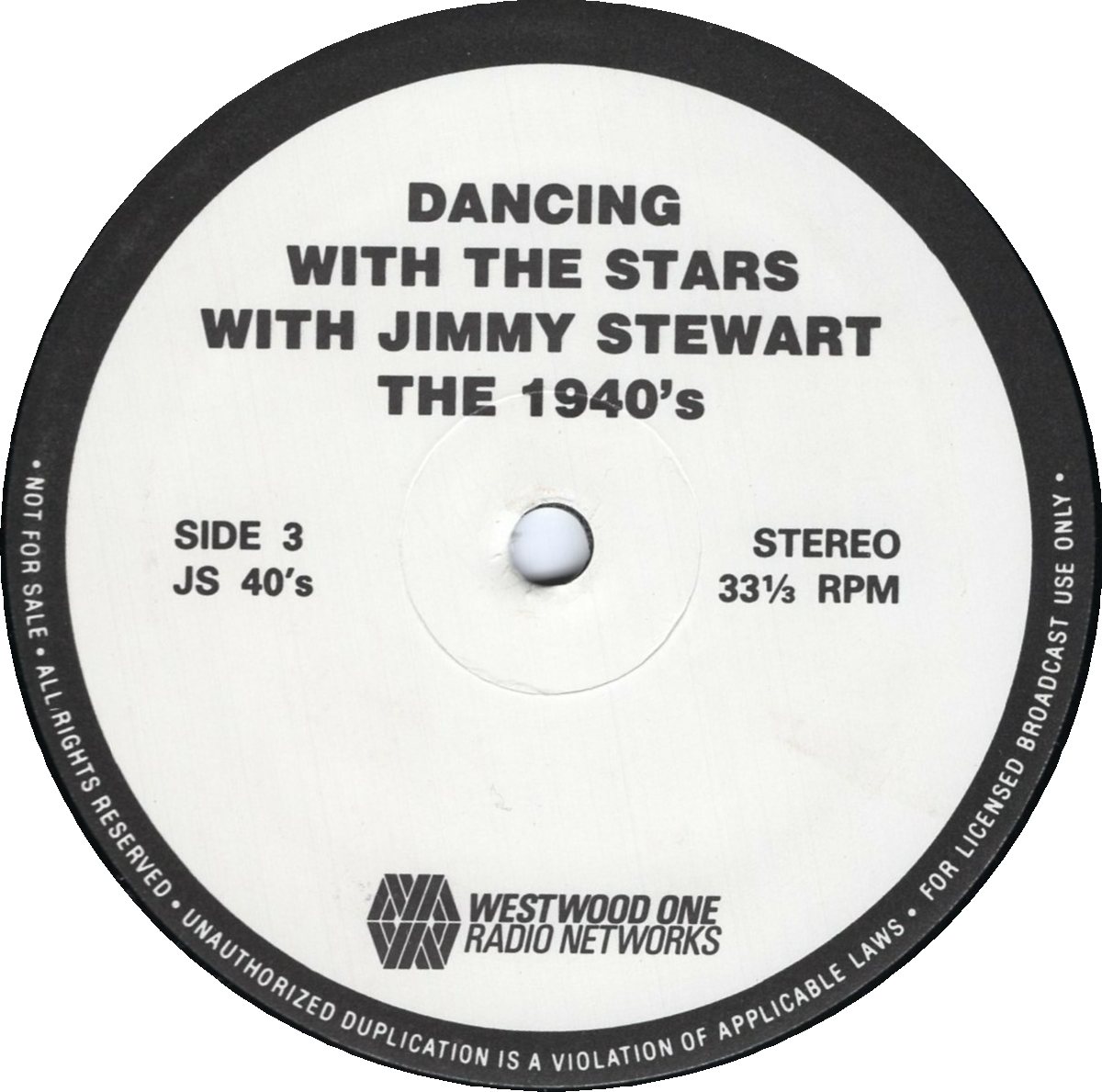 In the third half hour, Jimmy continues to talk with Dinah Shore. Near the middle of the segment, Jimmy talks about coming back to Hollywood after the war and beginning to film It's a Wonderful Life.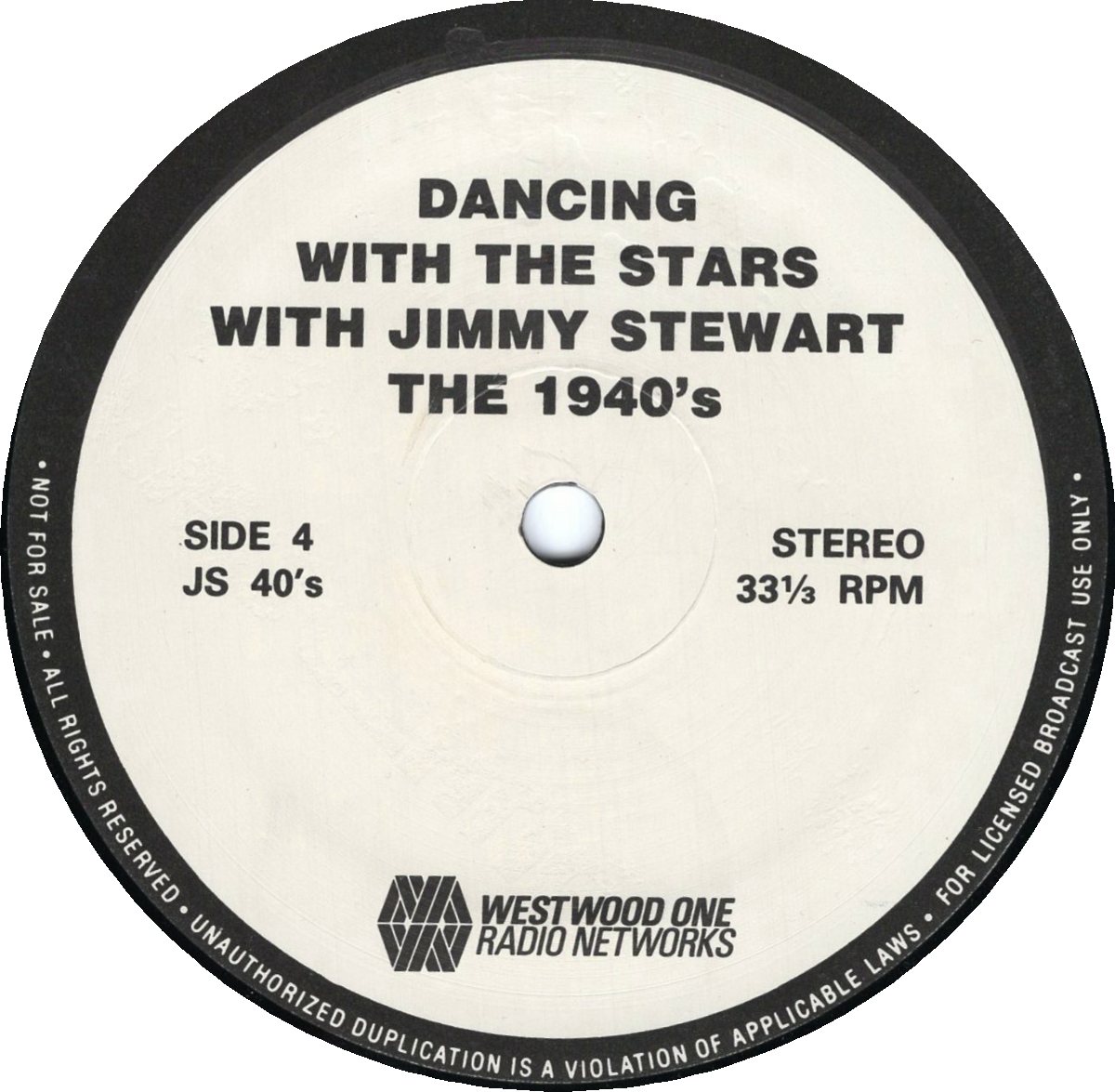 Jimmy continues to talk about It's a Wonderful Life and there's even a scene from the film. He also brings Dinah Shore back for some more talk.