Radio Spirits has been producing old-time radio shows and sets for many years. Beginning with cassettes, they kept pace with the technology into the age of CD's and .mp3's. Along the way, in the early 2000's, they introduced their own format which they called "Playaway." The Playaway device was 3.25 x 2 inches in size and tapering from about .25-inch-thick on one end to .5 inches thick on the other end. The device took a AAA battery, had a headphone jack and had several radio shows on a memory chip inside. A control panel on the back of the device allowed the user to control playback of the shows. The Playaway was housed in a 7.25 by 5.25-inch clam shell case similar to those most DVD's are sold in.
We recently added a Playaway to our collection. It is titled Best of the West and Gunsmoke and was originally released in 2005.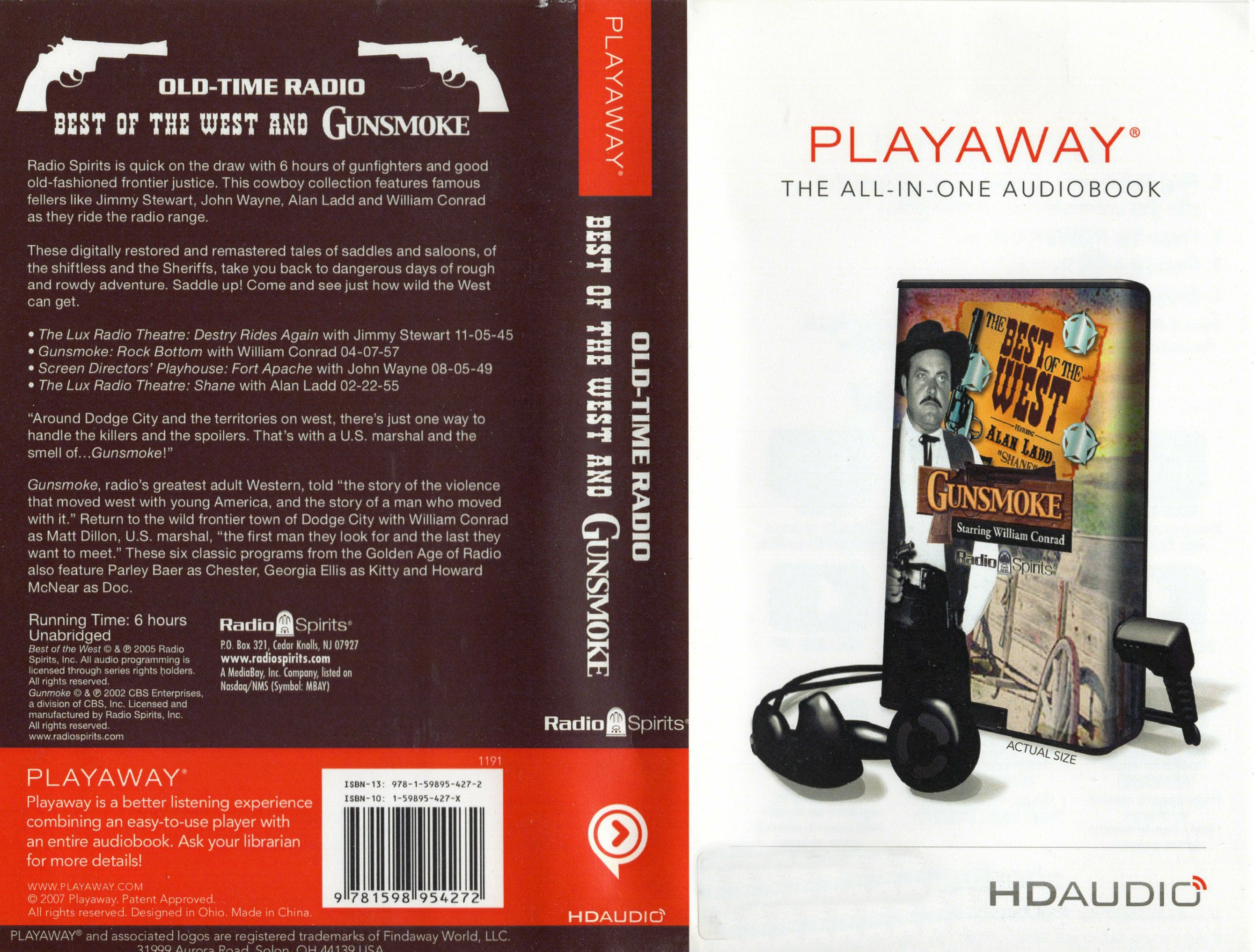 There were four shows included on the set. You can see them on the left side of the above insert, just above the middle. The first show listed is Destry Rides Again, starring Jimmy Stewart. It was originally broadcast on Lux Radio Theatre, November 5, 1945.
The Playaway unit itself featured a photo of William Conrad in his role of Matt Dillon in Gunsmoke.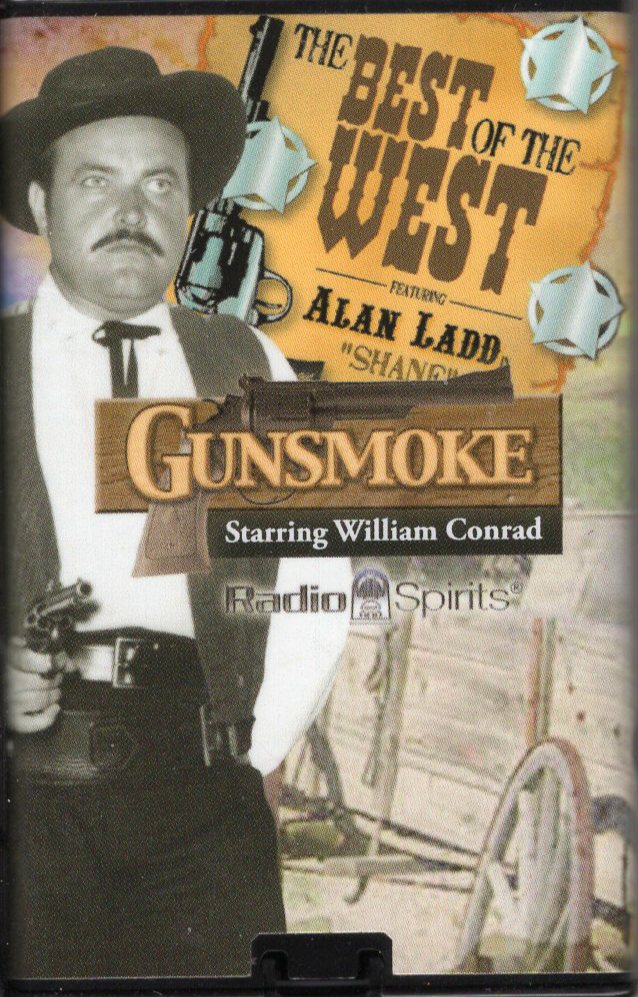 On the other side of the unit were the controls.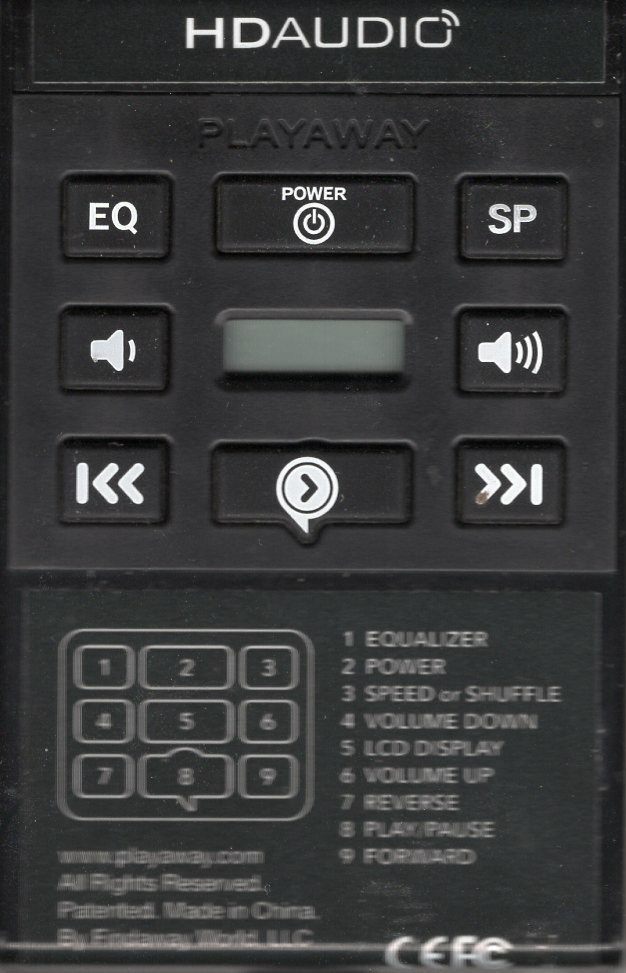 If you haven't heard Destry Rides Again before, or simply want to listen again, here it is.
Act 1:
Act 2:
Act 3: