This is a new .mp3 DVD Rom containing more than 600 old time radio shows. It is being distributed by www.TheClassicArchives.com (Catalog G16).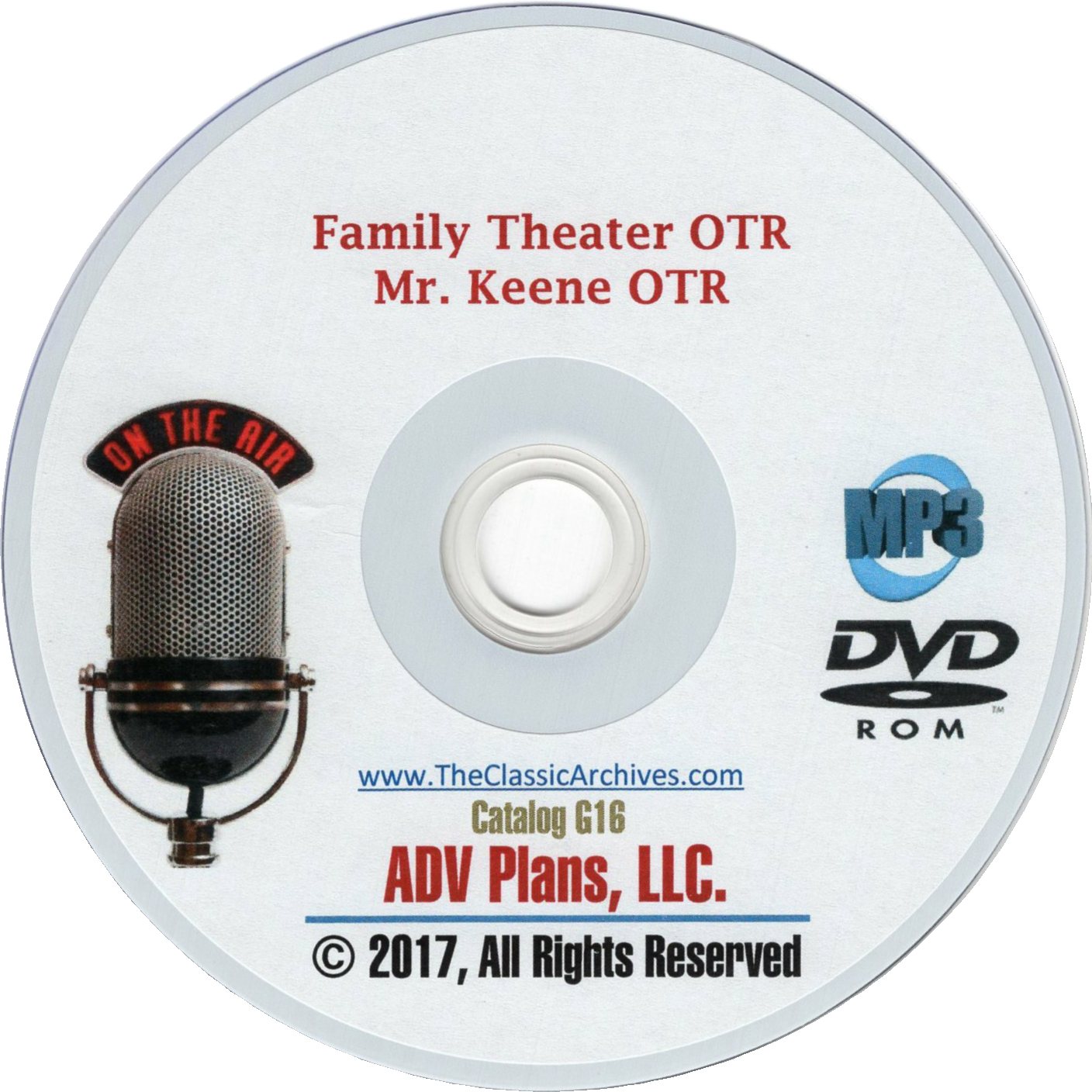 There are 528 episodes of Family Theater, 55 episodes of Mr. Keene, Tracer of Lost Persons, 5 of Everyman's Theater and 13 of Encore Theater. Jimmy Stewart appears only on two Family Theater programs. The very first program, Flight from Home, which was broadcast on February 13, 1957, and the April 4, 1951, show titled Suzie's Prayer Ball.
You can find the original post for Flight from Home here.
Click here to go the the original Suzie's Prayer Ball entry.