Hollywood Hotel was broadcast by CBS on Fridays from 10-11 p.m. Dick Powell was the master of ceremonies and Louella Parsons was the hostess. George MacGarret was the show's director, Ken Murray the announcer and Raymond Paige the orchestra leader. It was sponsored by Campbell Soups.
On this show, Sonja Henie was the main guest, presenting scenes from her movie, One in a Million. Newspapers, like the Syracuse Herald, Syracuse, NY, played up to this fact: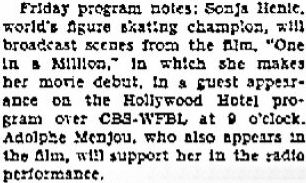 Stewart was not mentioned in any of the advertising for the show and the reason is quite simple – the total time of his appearance was about 5-seconds in length. He responds to a single question asked of him by Louella Parsons:
Later in the show, Louella stops by the set of Seventh Heaven and we hear director Henry King talking with songwriters Lou Pollack and Sydney Mitchell about the film's theme song. Tony Martin sings it for them. Jimmy Stewart doesn't appear in this scene.
Very few of the Hollywood Hotel programs have survived and this is one of them. In fact, the entire show is available on the album, Dick Powell in Hollywood Hotel (Medallion ML 301).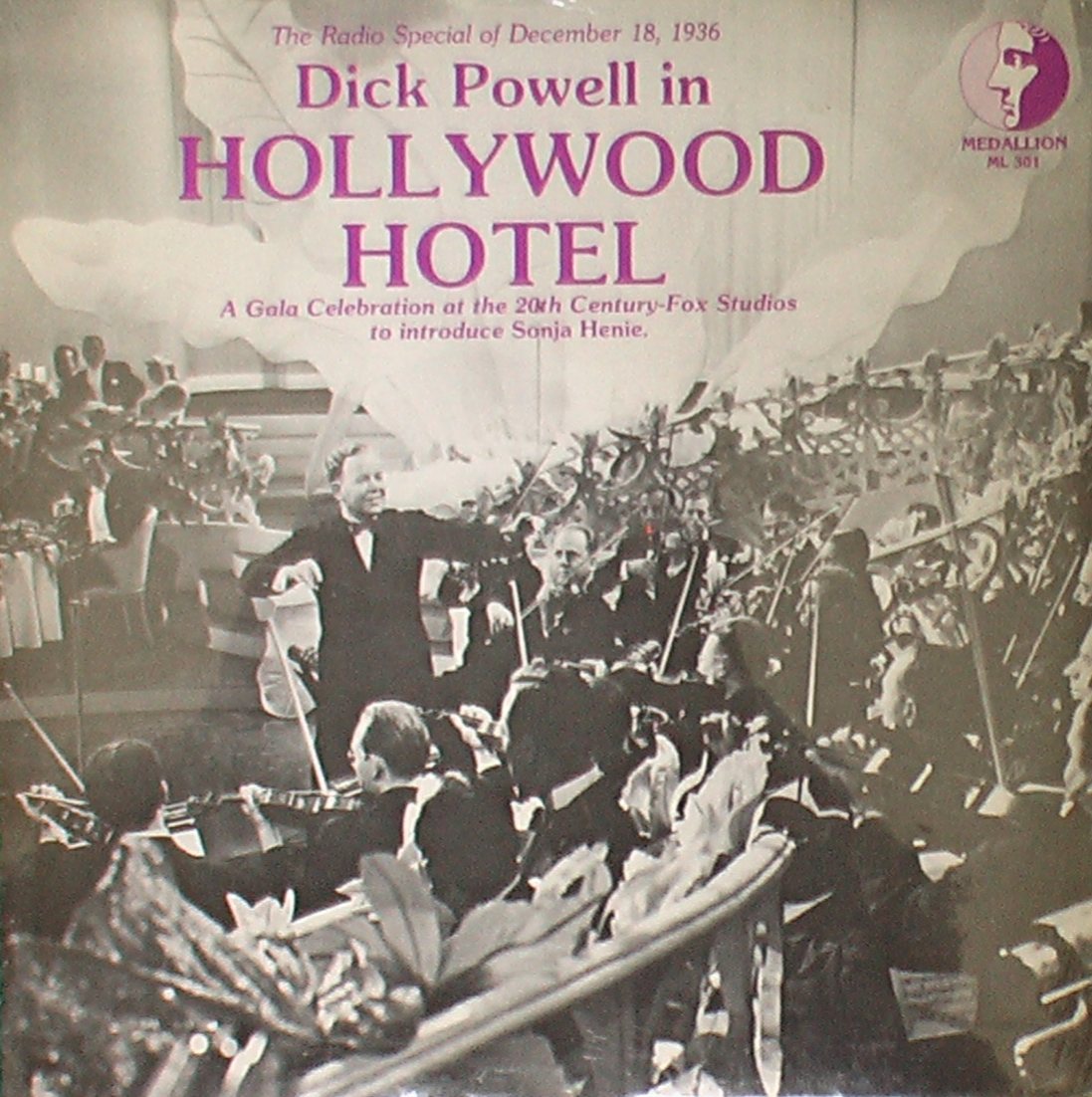 We've included the entire program below, if you'd like to listen to it and get an idea what the show was about.