Ice Follies of 1953 received a very brief mention in Jimmy Stewart on the Air, because little was known about it at that time. The program remains unavailable, but we have located several newspaper clips which add to the information known.
A display ad and preview from the Long Beach, CA, Press-Telegram was mentioned in the book, but the scans were not included at the last minute. Here they are: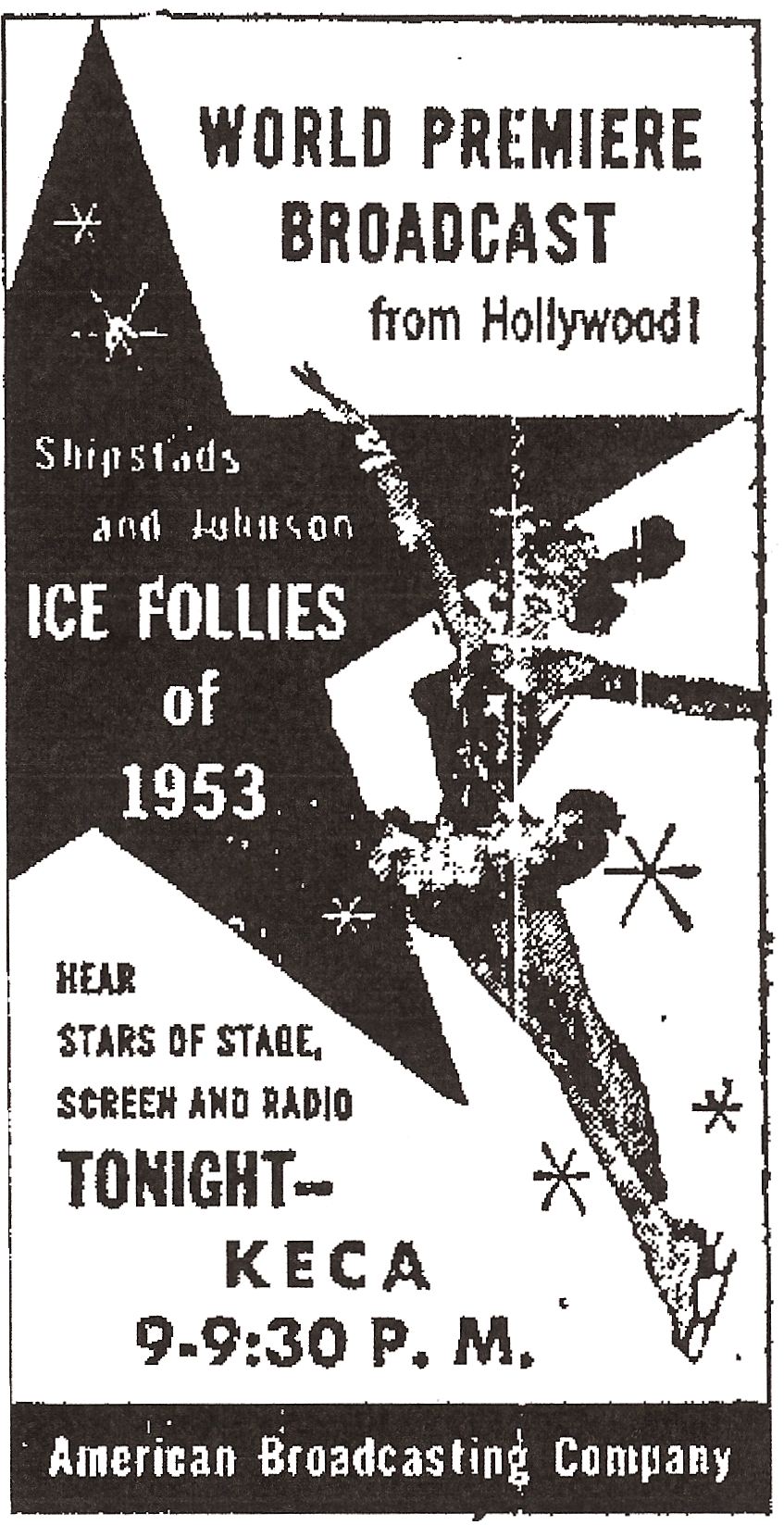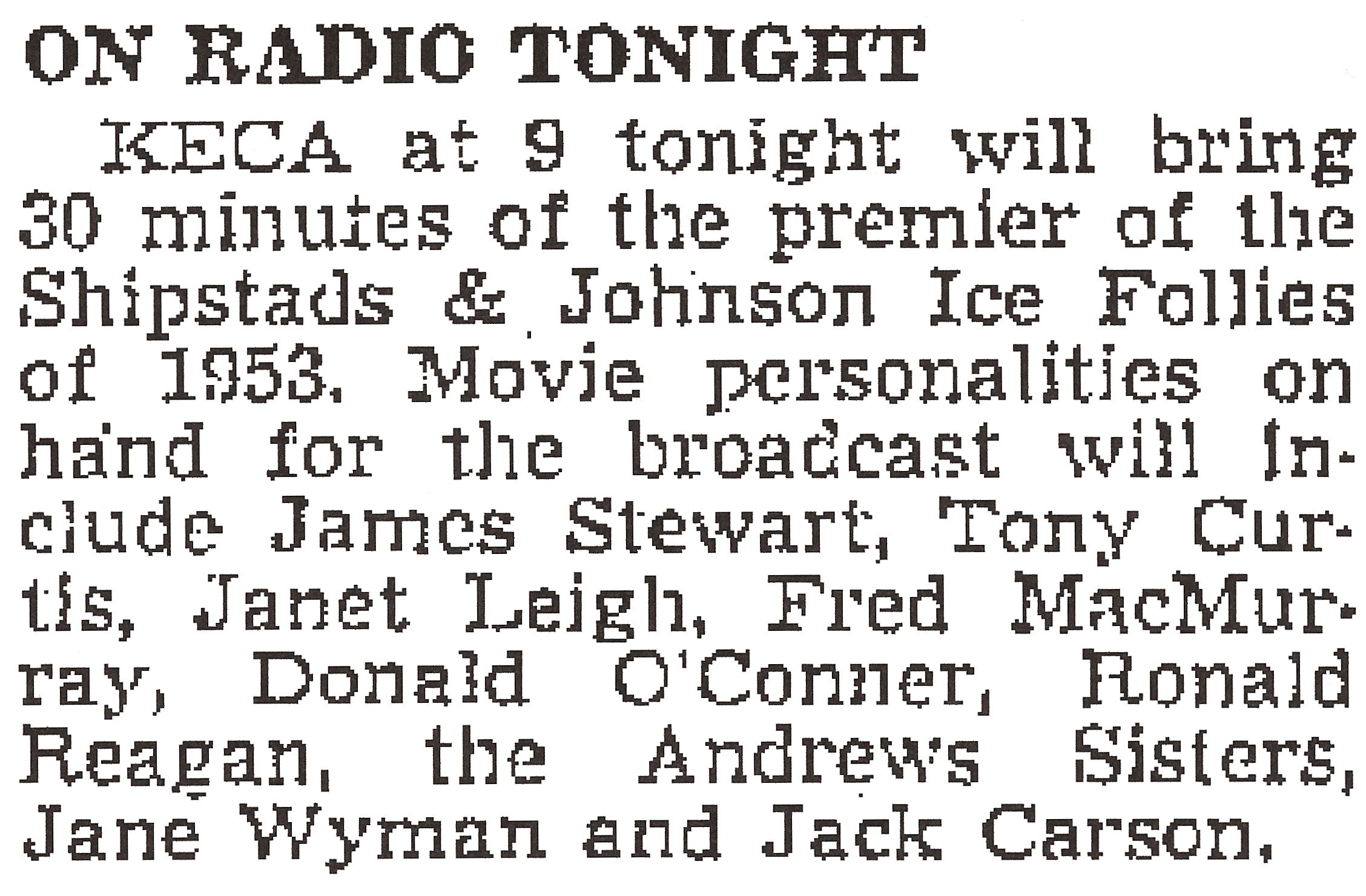 Here are two other newspaper items, the first from the Mt. Vernon, IL, Register-News, and the second from The Brooklyn Daily Eagle:


Putting all the information from these previews together, we can see that this was a pre-recorded show broadcast by ABC between 9:30-10 p.m. on the east coast and that it was meant as an introduction to the new Shipstad and Johnson Ice Follies show which was beginning to tour the nation. Besides Stewart, the guests included Tony Curtis, Janet Leigh, Fred MacMurray, Donald O'Connor, Ronald Reagan, the Andrews Sisters, Jane Wyman and Jack Carson.