When Jimmy Stewart on the Air was written, we were in possession of a cassette tape which featured Stewart reading two Poe stories. We could not uncover any information that these had been aired on the radio and the cassette was marked, "This recording is strictly copyright and use is restricted to Educational Purposes." So, we included them in the "Recorded Material" chapter of the book.  That chapter was eliminated before publication to make the size of the book more manageable.
Since then the BBC Genome (genome.ch.bbc.co.uk) website had aided in finding that these two stories were in fact broadcast on the BBC. Both stories – The Black Cat and The Tell-Tale Heart – were originally broadcast on BBC Radio 4 on September 28, 1973. The half-hour program was produced by Graham Gauld and aired at 9 p.m. Both stories were abridged by Neville Teller; they were shortened and converted to more modern language where needed. The entire show was repeated by Radio 4 on December 31, 1973, beginning at 10:30 p.m. The Black Cat alone was re-broadcast on February 2, 1974, at 3:40 p.m. After that, there is no record of either story being broadcast again.
As alluded to above, in 1979 both stories were issued on cassette tape in the U.S. (Audio-Forum ECW 057).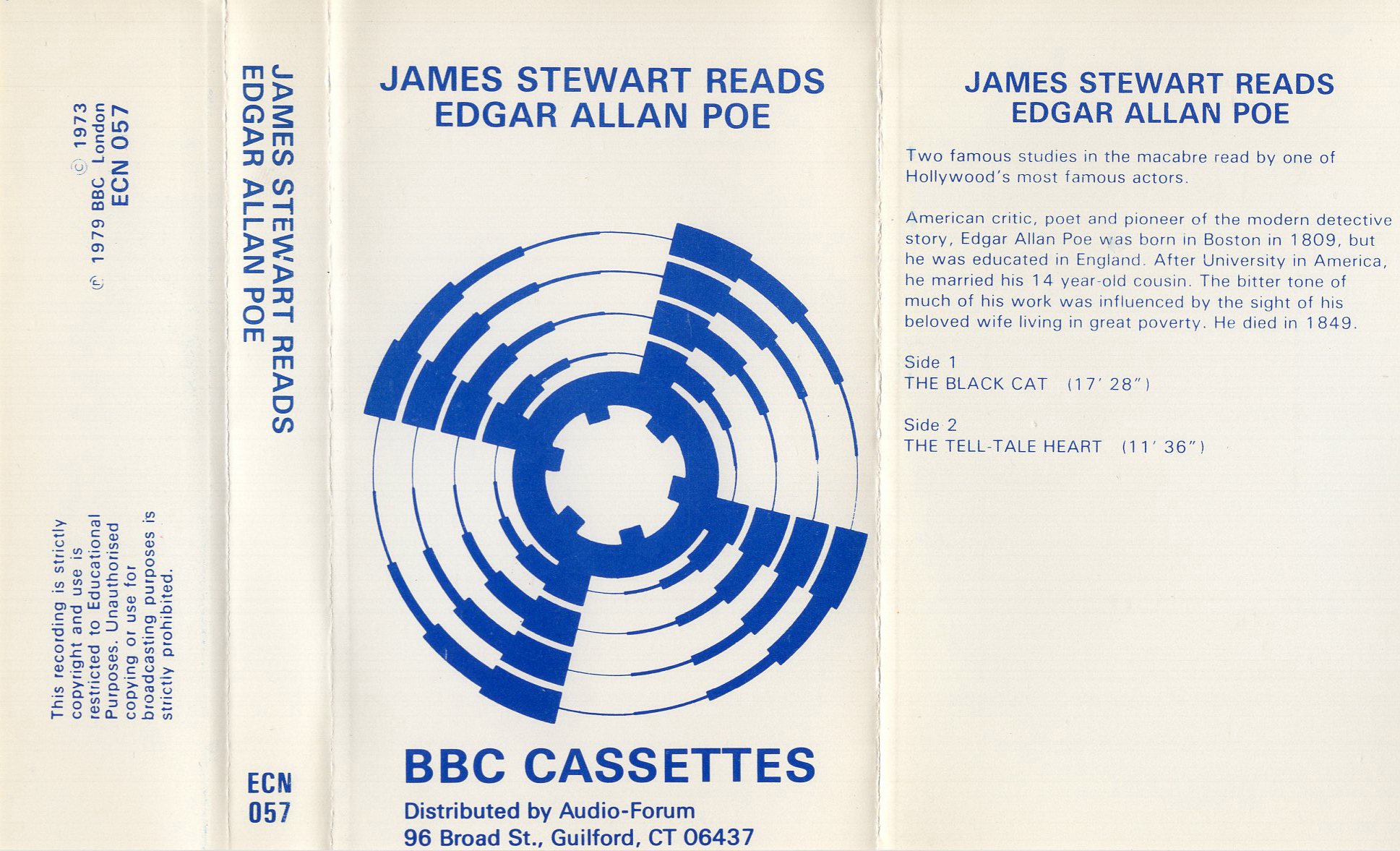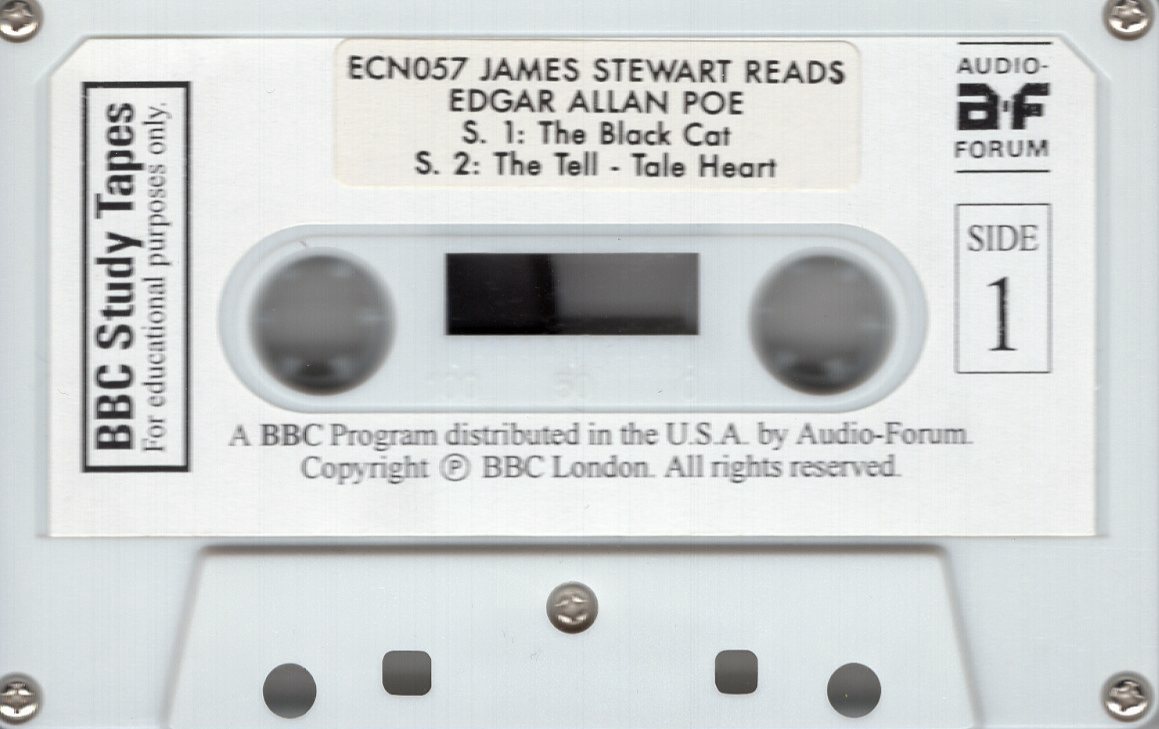 Both sides of the cassette look the same, except side 2 doesn't have the title sticker at the top.  The stories are read by Stewart with very few sound effects; a cat's meow and a beating heart are all that are heard.
If you've listened to Stewart reading the Winnie the Pooh stories, these two are nothing like them. In fact, these may be different than anything you've ever heard by Jimmy, but remember, they were, after all, written by Edgar Allan Poe.
The Black Cat
The Tell-Tale Heart