In 1989, this volume of poems by Jimmy Stewart was published by Crown Publishing Group. The book had made many best seller charts, including the prestigious New York Times list. Here is a list, including a photo of Stewart, which appeared in the October 8, 1989, Herald and Review, Decatur, IL.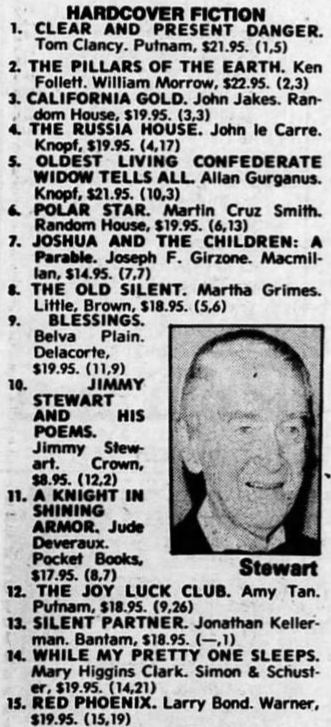 The success of the book, plus Stewart's appearance on the Tonight Show, where he read the poem Beau and brought Johnny Carson to tears, probably contributed to the release of the audio book. The audio book was released in 1990 by Random House AudioBooks (RH 139) and featured Stewart reading. As in the book, each poem is preceded by a story about how and/or why it was written.
The single cassette was issued in a 7" x 4.25" box: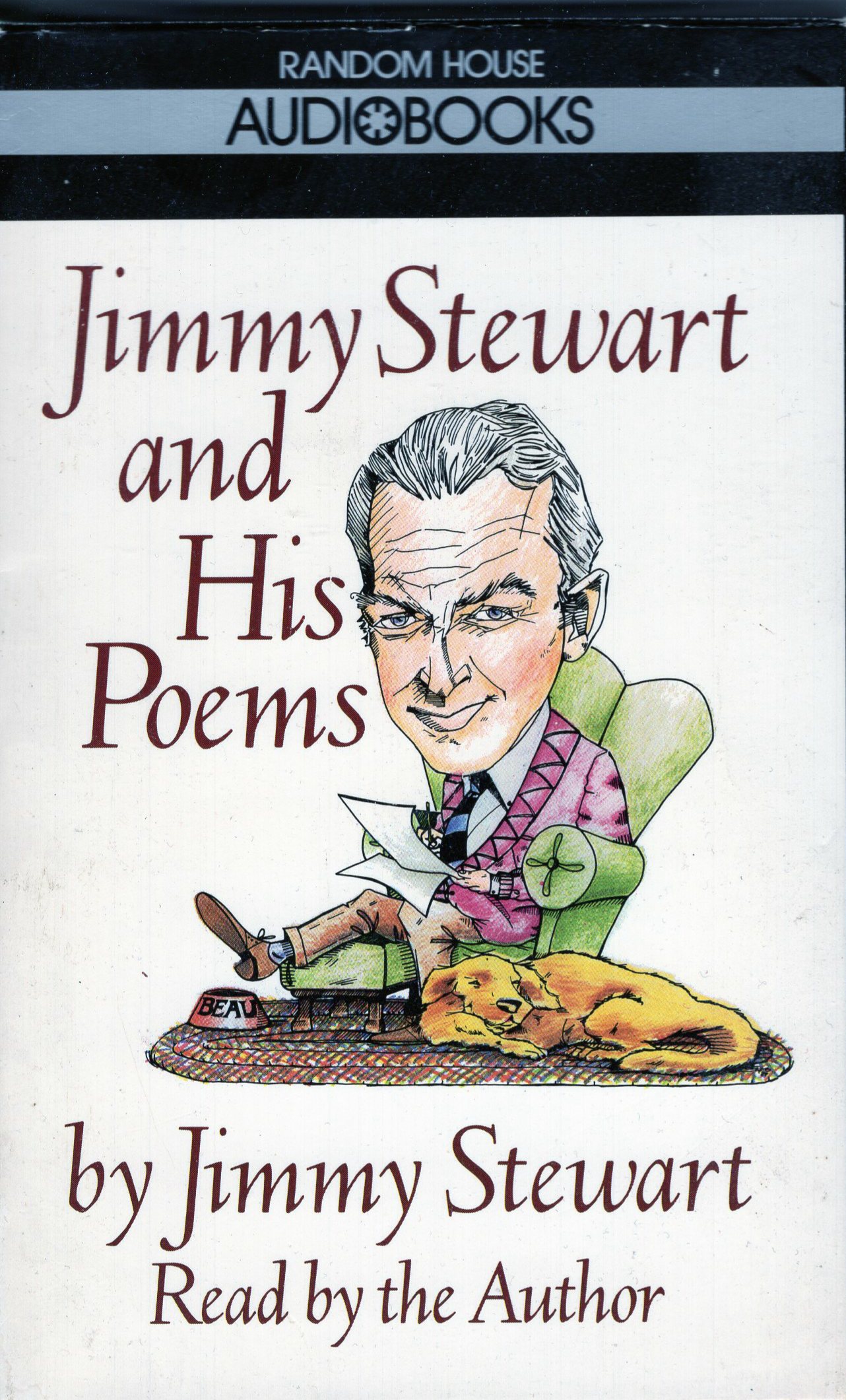 On the back of the box was this information: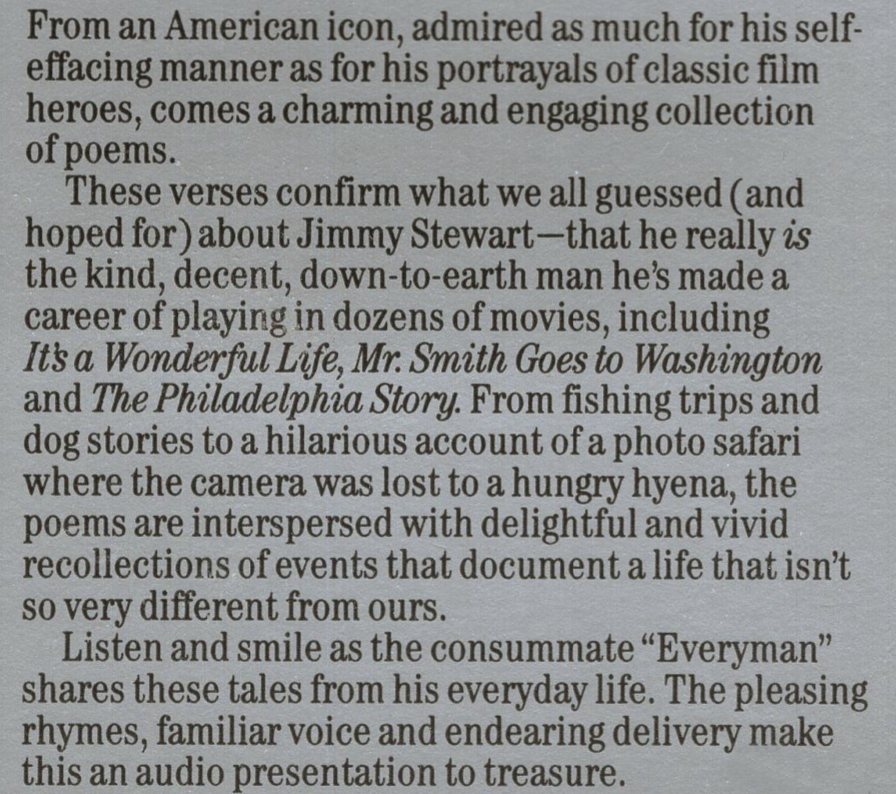 Inside was a plastic cassette case with this insert card: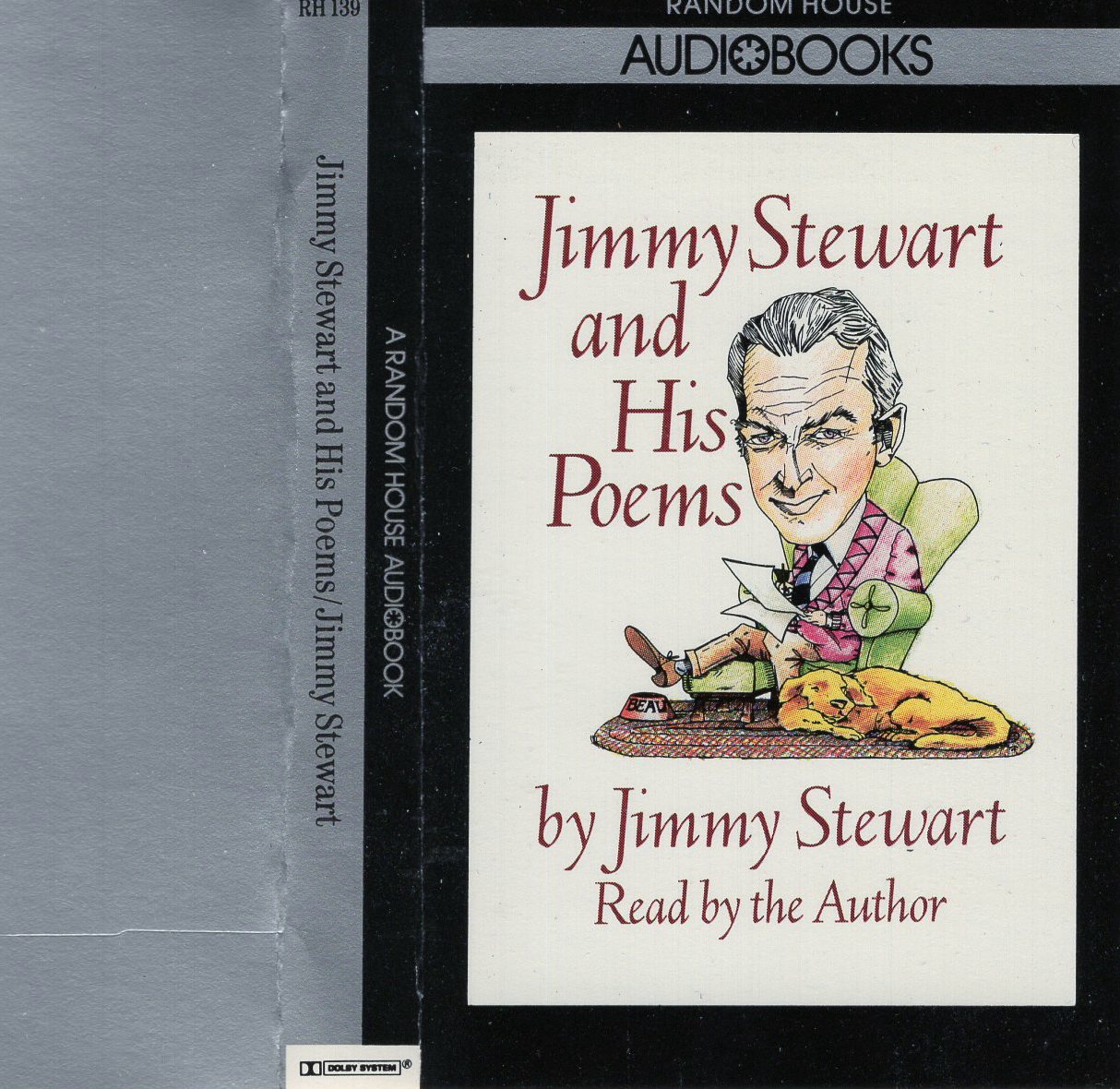 Inside this was the cassette: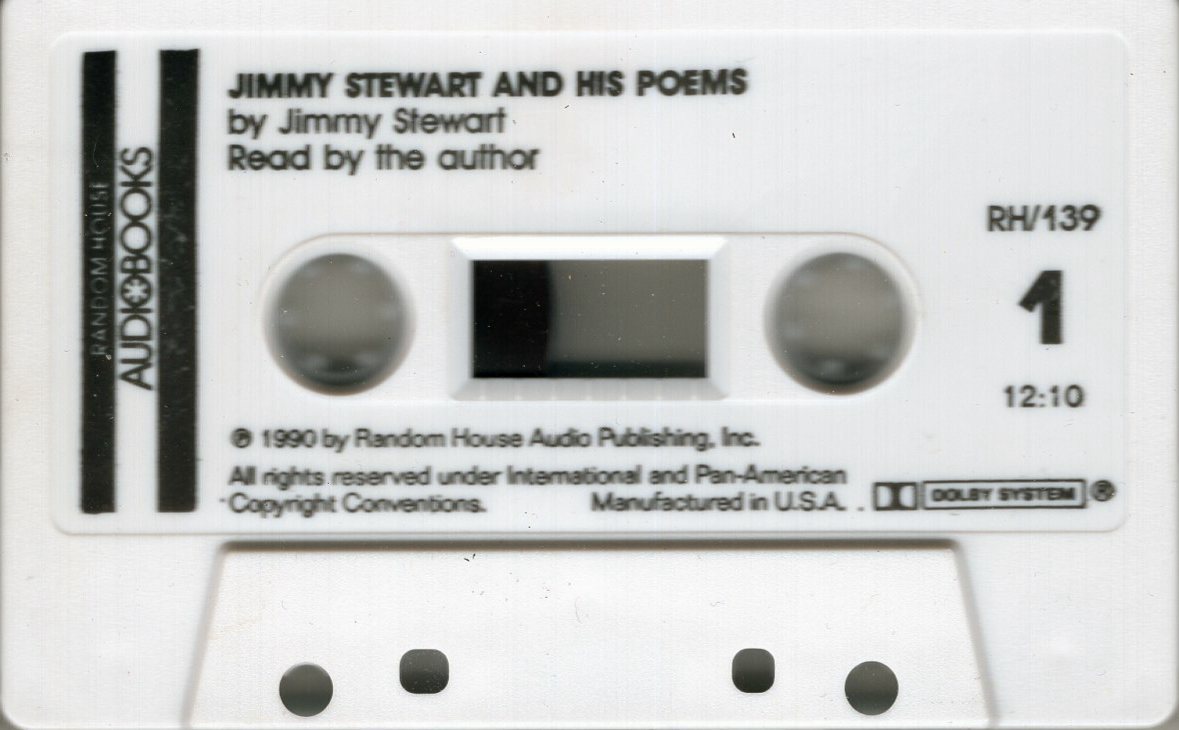 The four poems included are:
The Top Step in the Hotel in Junin
I'm a Movie Camera
The Aberdares
Beau
Although the box containing the cassette states that the total playing time is 1 hour, the actual time is just short of 26 minutes.  The credits for the audio book include:
Executive Producer: Sherry Huber
Post-Production Supervisor: Ed Mitchell
AudioBooks Musical Signature Composed by Scott Killian
Original Jacket Illustration by Cheryl Gross
Original Jacket Design by Peter A. Davis
Package Design by Robert Anthony Inc.
Stewart's audio book was nominated for a 1990 Grammy Award in the category of "Best Spoken Word or Non-Musical Recording." All the nominees were listed in the January 19, 1991, issue of Billboard.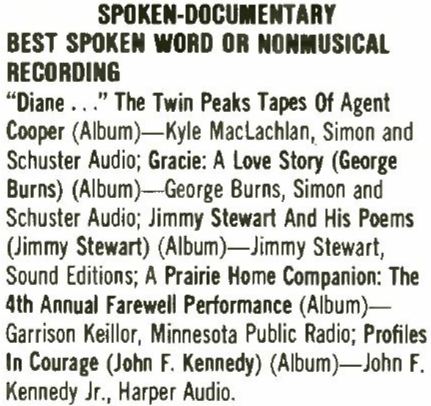 George Burns was the eventual winner.
This is one Jimmy Stewart item you really must own. It is long out of print, but a quick search online will show many copies for sale at very reasonable prices. We're only going to include one poem, and its story, here. So, if you want to hear them all, you'll have to find a copy.
Here's I'm a Movie Camera.