This special two hour program syndicated by the Mutual Network and Westwood One, was covered in detail in Jimmy Stewart on the Air, but no photos or audio could be included. We'll add them here.
The program was scheduled to air anytime between November 22 and 25, 1990. It was issued to participating radio stations on three 12-inch vinyl discs with the second side of the third record being blank. Except for the side designation, all the labels were the same.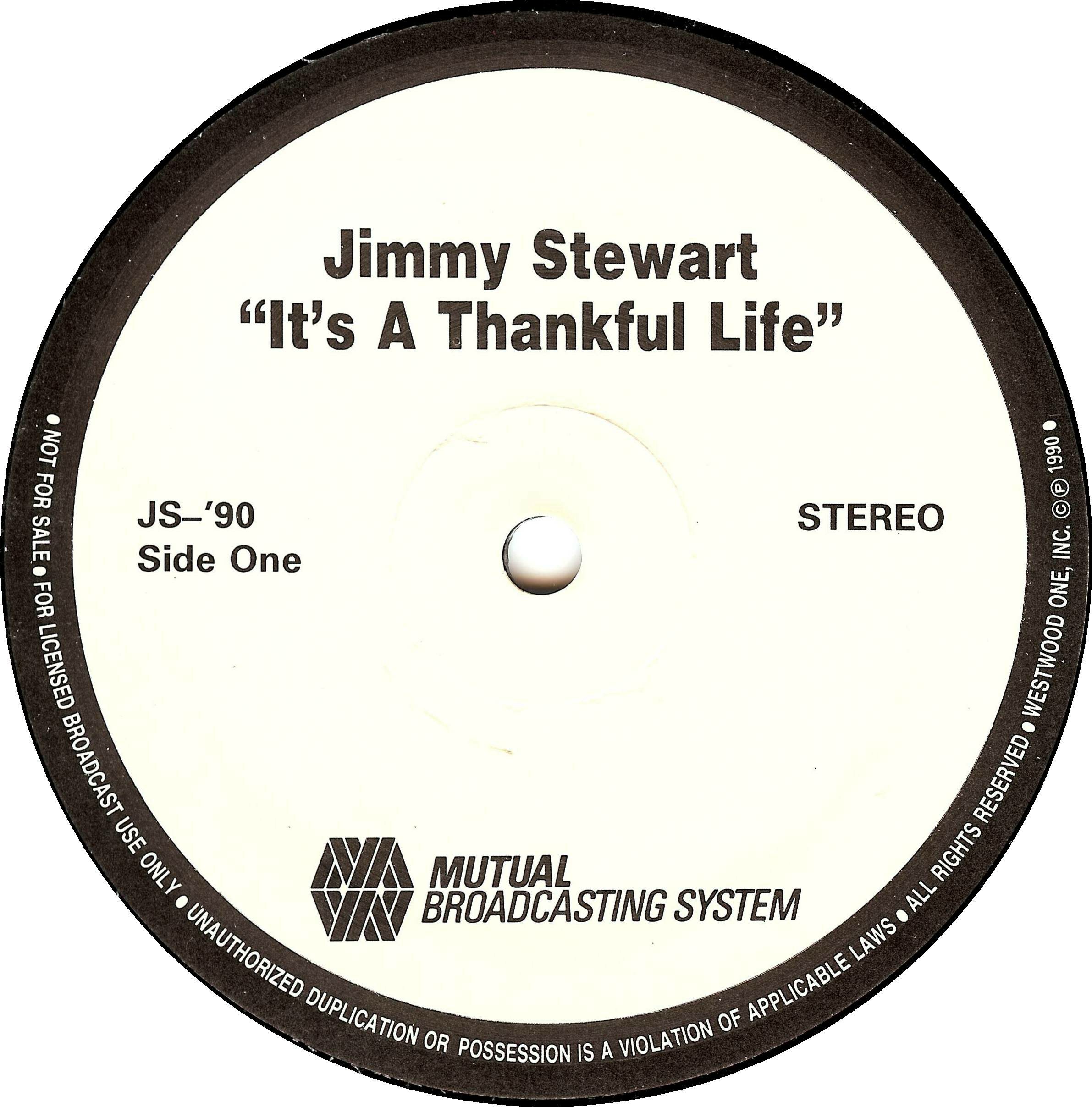 One of the discs also featured this promo which stations could use at anytime to promote the program:
Below is one of the cue sheets which came with the discs so that local disc jockeys would know where and when to place commercials, when segments were over, when to change records, etc.: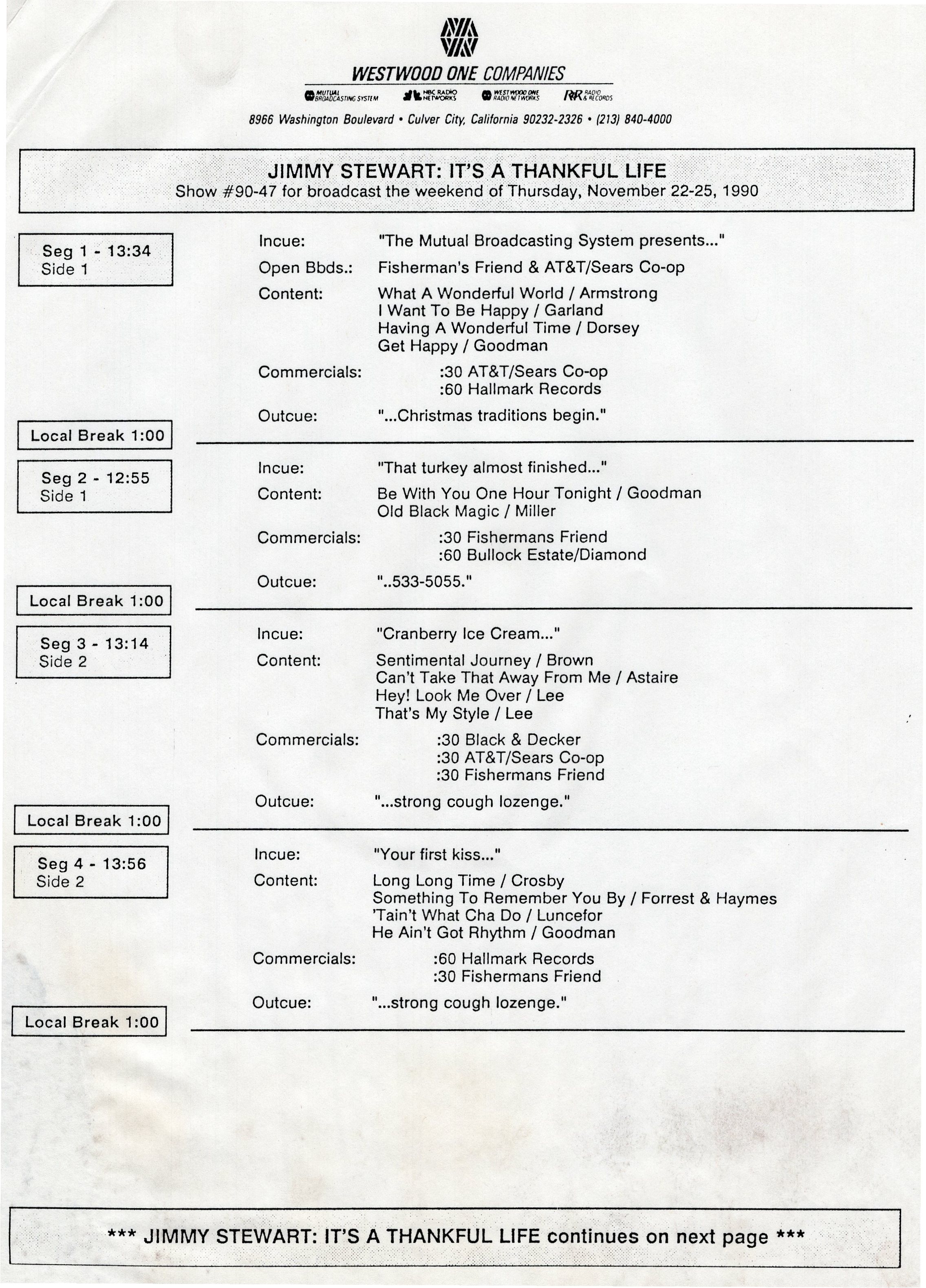 The show was presented in nine segments, with Jimmy doing a total of 27 different voice-overs during the broadcast, ranging from just a few seconds to over a minute in length.
Segment 1:
Segment 2:
Segment 3:
Segment 4:
Segment 5:
Segment 6:
Segment 7:
Segment 8:
Segment 9: