The Princeton Alumni Weekly (Vol. XXXI, No. 11), dated December 5, 1930, had a story about its upcoming production of The Tiger Smiles. Both the article and the play were written by Joshua Logan. Notice that Logan did not spell Stewart's name correctly, spelling it "Stuart."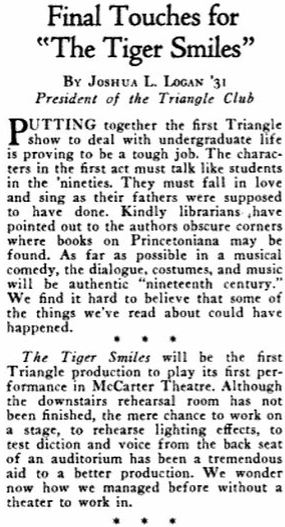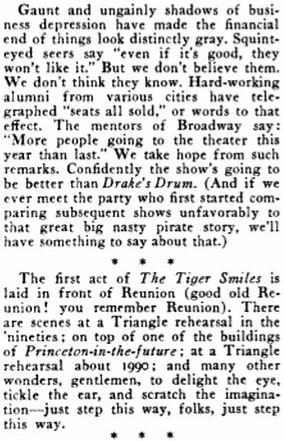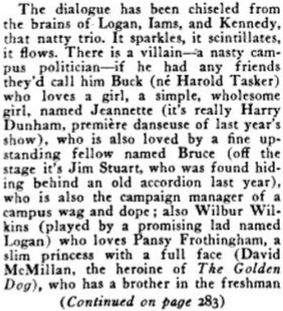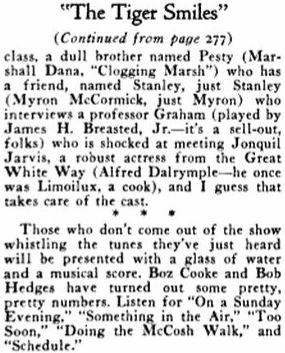 A few days later, on December 10, 1930 (Vol. LV, No. 153), edition, Princeton University's Princertonian featured the following story.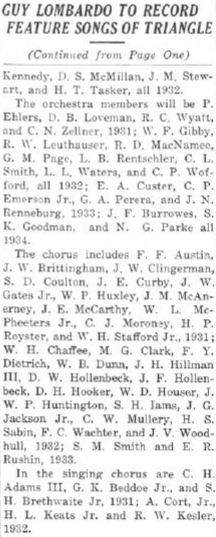 The article states that Lombardo's single would be issued by Columbia. Thus far, we have uncovered no information to support that it was ever issued. Copies were, however, pressed by Columbia's Personal Record division (170547).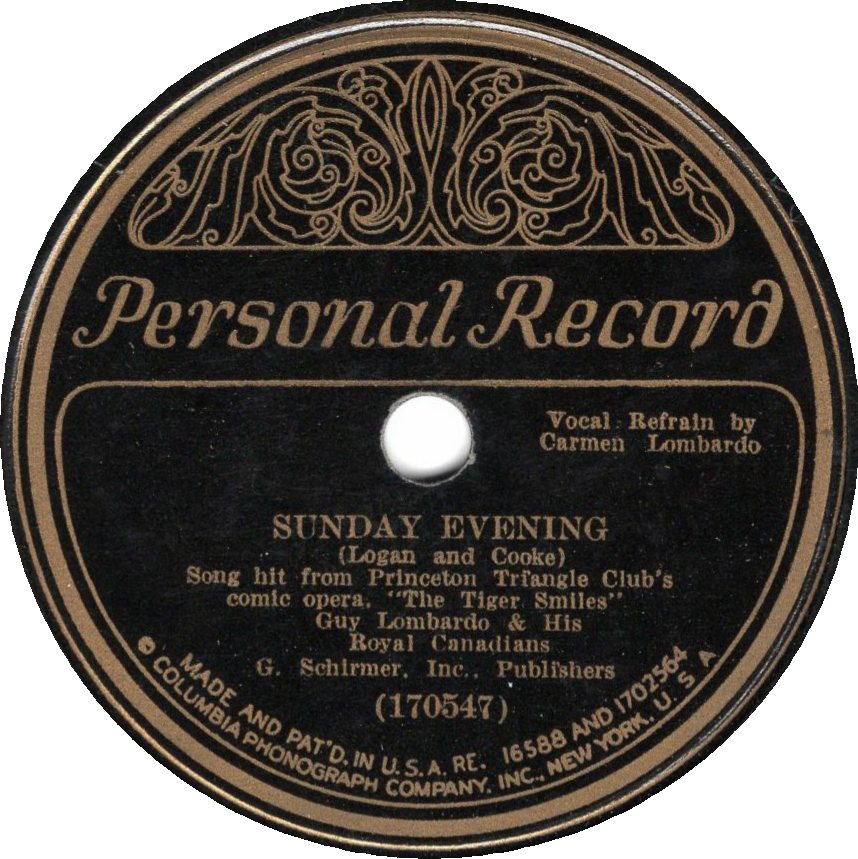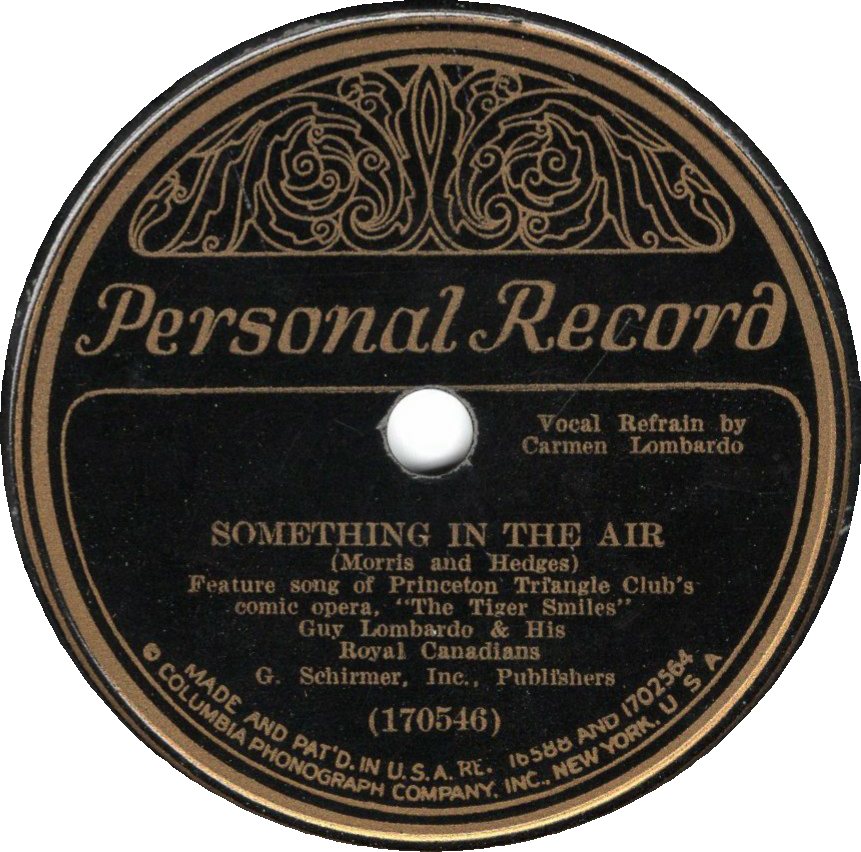 Sunday Evening (John Logan/Boz Cooke) is of special interest to Stewart fans because he sang the song in the play. On this recording, Lombardo's brother, Carmen, provided the vocals.
Our research has thus far failed to turn up the name of the actor who sang Something in the Air (Morris/Hedges) in the play.
Here are Guy Lombardo and His Royal Canadians' versions of both songs.
Sunday Evening:
Something in the Air:
Although there is no recording of Stewart singing Sunday Evening in The Tiger Smiles, he did perform a version of the song for the May 2, 1975, A Gala Tribute to Josh Logan. Stewart and Henry Fonda opened the program and then Stewart sang the song. Here is that recording.
The following photo of Stewart, Logan and Marshall Dana, shows them rehearsing for The Tiger Smiles.