In the blog, "The Glenn Miller Story – Part 2," we covered the Louis Armstrong Decca single with songs from the film's soundtrack. Now, here's some more of the Armstrong releases around the world.
First, there was also a 10-inch, 78 RPM disc issued in the U.S. The picture sleeve was very similar to that used with the single and had a photo of Stewart and Allyson included.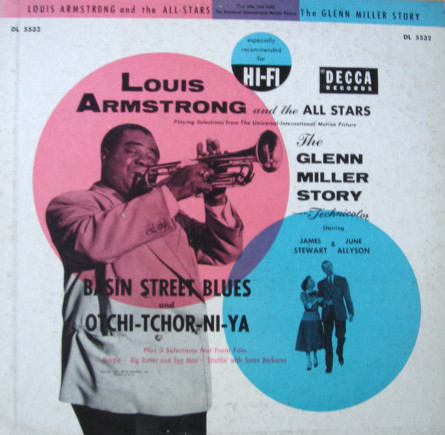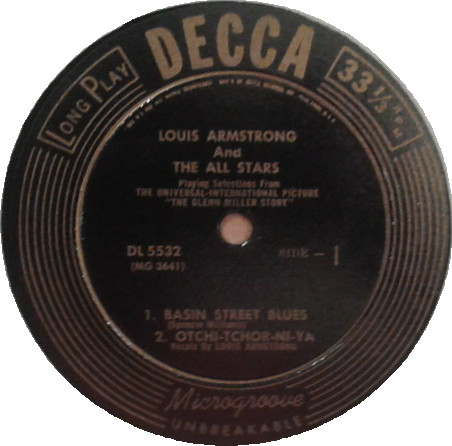 A similar single was released in Canada with the same basic picture sleeve. The record label, however, was slightly different.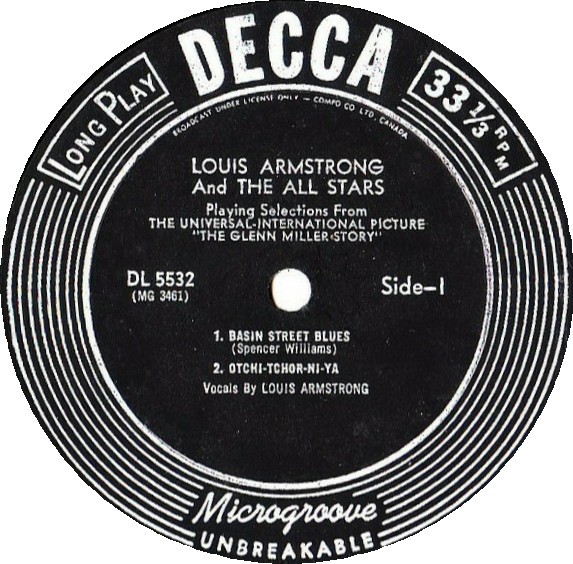 Other 78 RPM's were also issued in other countries, but the picture sleeves did not include photos of Stewart and are not included here.
A 7-inch single was issued in Spain using the same picture sleeve design: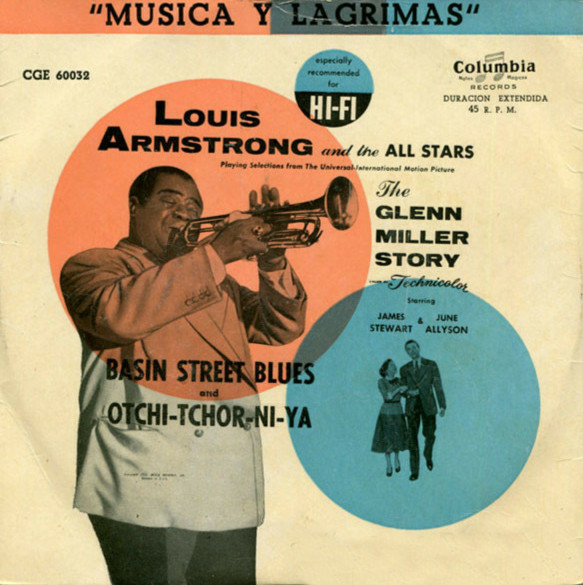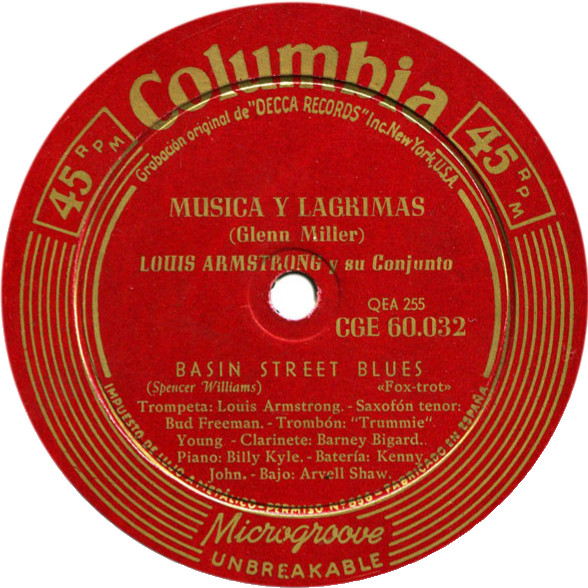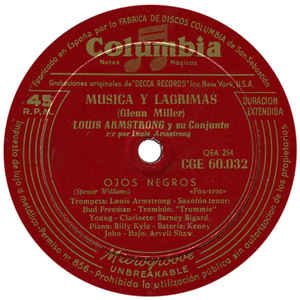 A 7-inch disc was also issued in Japan, but with different photos of Stewart than on the other issues we have seen. The front cover showed him playing trombone while Louis blows his trumpet.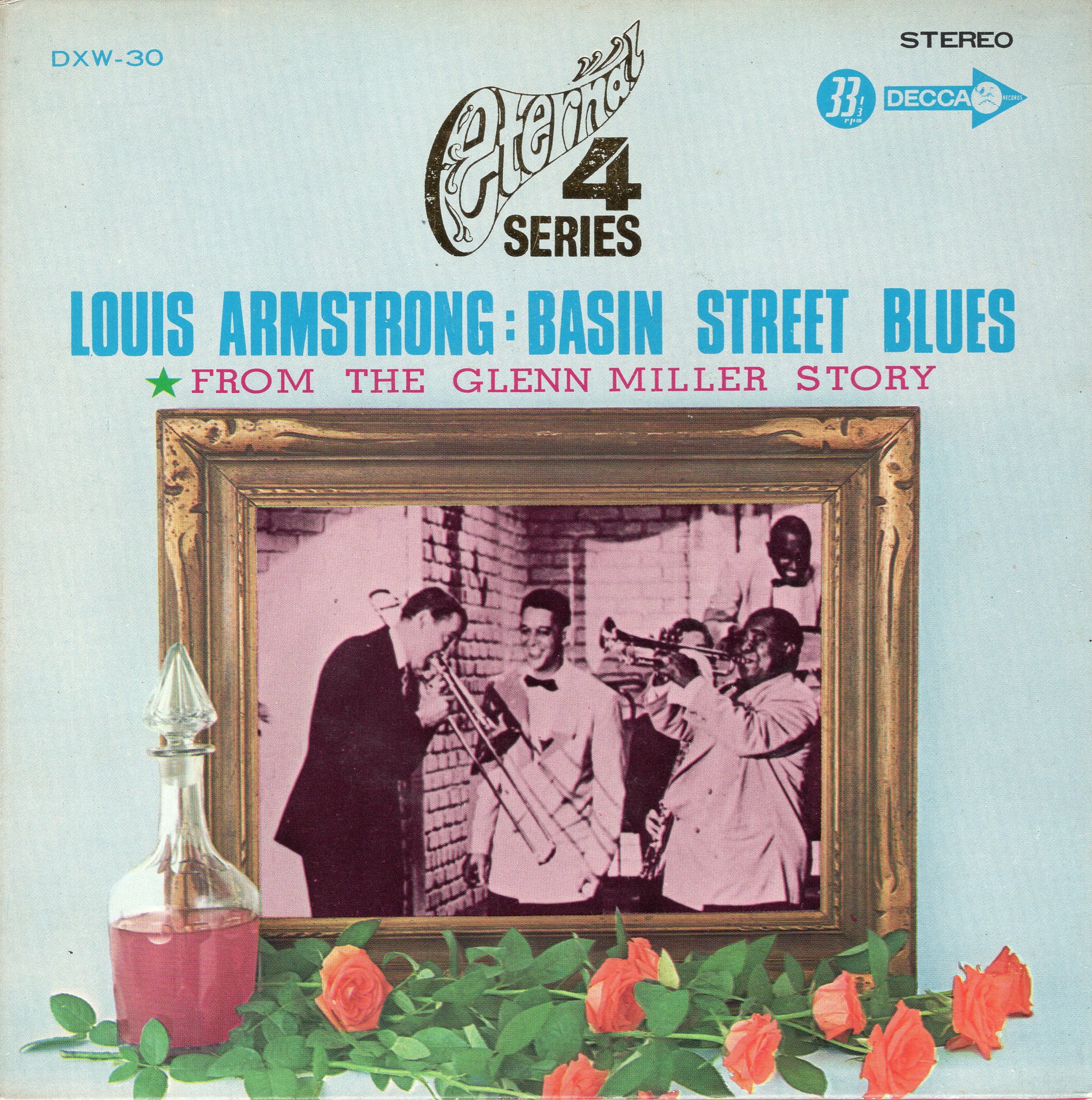 Inside the gatefold cover is another photo of Armstrong and Stewart.