Jimmy Stewart had starred as Tom Destry in the 1939 film, along with Marlene Dietrich as Frenchy. Miss Dietrich's role was taken by Joan Blondell in the Lux production. Others appearing in the radio play include Frances Robinson as Janice Tindall, Leo Cleary as "Wash" Dinsdale, Ken Christy as Mayor Slade, Noreen Gammill as Lily Belle, Tommy Cook as Eli Claggett, Charles Seel as Sam Claggett, Dorothy Scott as Mrs. Claggett, Joe DuVal as Gyp Hiller, Rudy Dandridge as Clara, Tyler McVey as Creepy and Franklyn Parker as Bugsy. Frenchy's singing voice was that of Doris Singleton, who also portrayed Libby in the Lux commercials.
Sanford H. Barnett adapted the film for radio and William Keighley was the show's producer and host; this was his first show as the permanent new host, taking over for Cecil B. DeMille. Seen below, during a rehearsal for the show, are Stewart, Blondell and Keighley.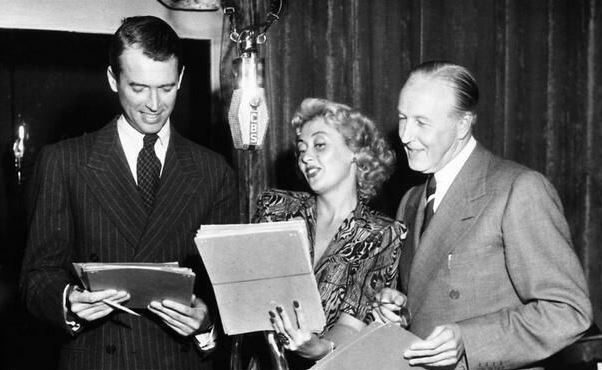 The show, broadcast November 5, 1945, received lots of newspaper space, including the two previews below. The first is from the Cedar Rapids Gazette, Cedar Rapids, IA, and the second from the Mason City Globe-Gazette, Mason City, IA.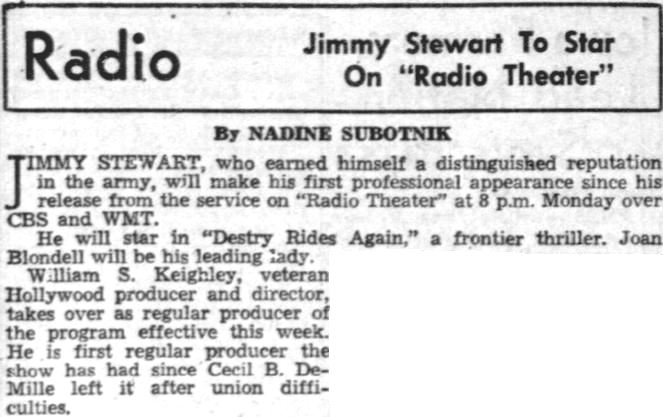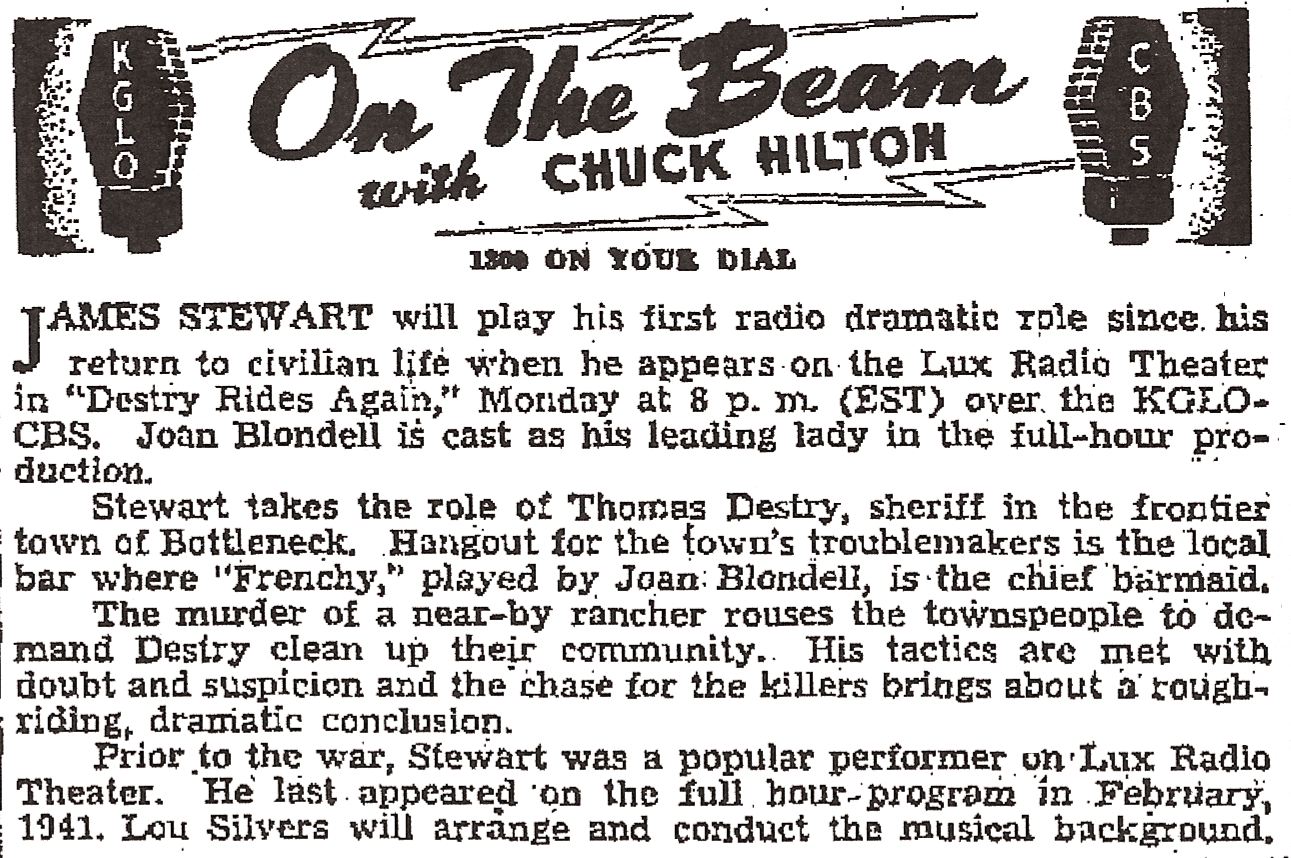 As usual, the show was presented in three acts.
Act 1:
Act 2:
Act 3:
This broadcast was officially released by Radio Spirits in 1999, as a part of their AMC Movies to Go series.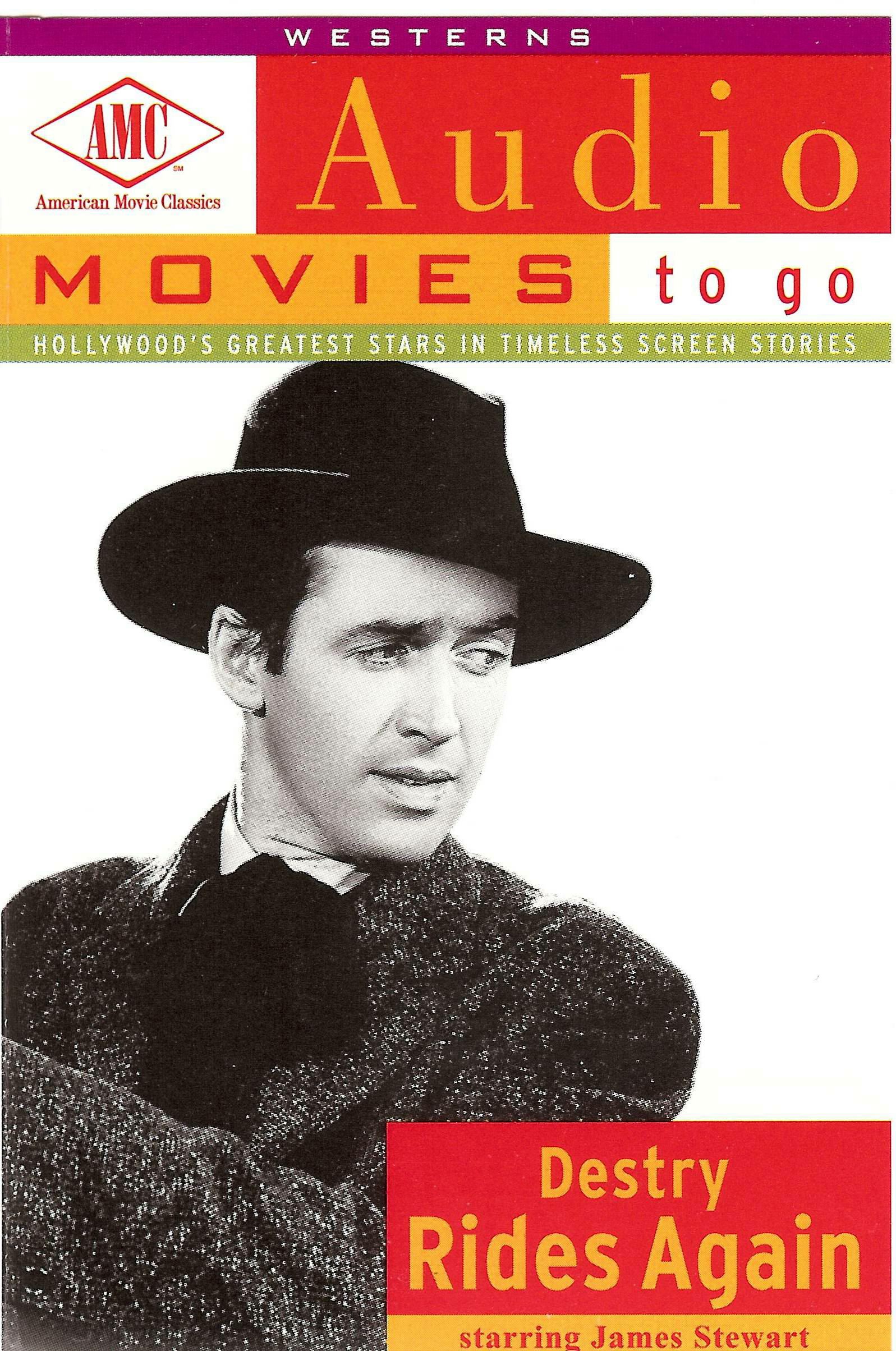 Jeffrey Lyons of American Movie Classics (AMC) provides some biographical information about Stewart at the end of the show.
Just recently discovered this article in the November 18, 1945, edition of Radio-Life magazine.