If you listened to yesterday's blog of the Jack Benny Show, you might remember that at the end of the program, Jack says, "Ladies and Gentlemen, I want to thank Jimmy Stewart for being on my program tonight and be sure to hear him again tomorrow night on the Lux Radio Theatre when he will do No Highway in the Sky." Well, it's now the next night, April 28, 1952, and it's time for the Lux Radio Theatre.
Stewart (as Theodore Honey) and Ms. Dietrich (as Monica Teasdale) had starred in the 1951 film version of No Highway in the Sky and were now on the Lux Radio Theatre to perform the radio adaptation written by Sanford H. Barnett. Others in this production included Evelynne Eaton as Marjorie Corder, Herbert Butterfield as Sir David, Leo Britt as Sir John and Carleton Young as Scott.
Here are two newspaper clippings about the show. The first is from the Long Beach Press-Telegram, Long Beach, CA, and the second from the Syracuse Herald-American, Syracuse, NY.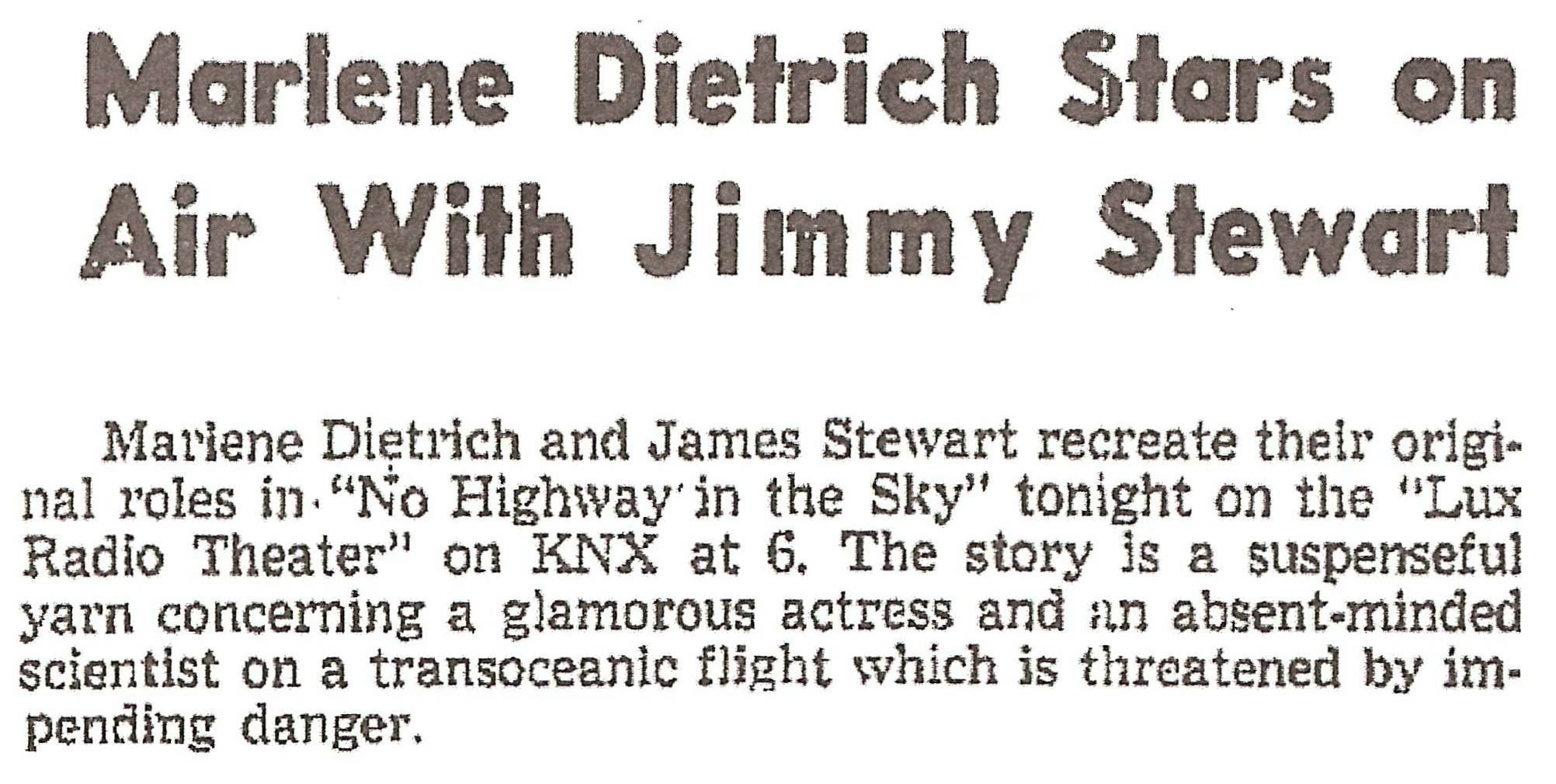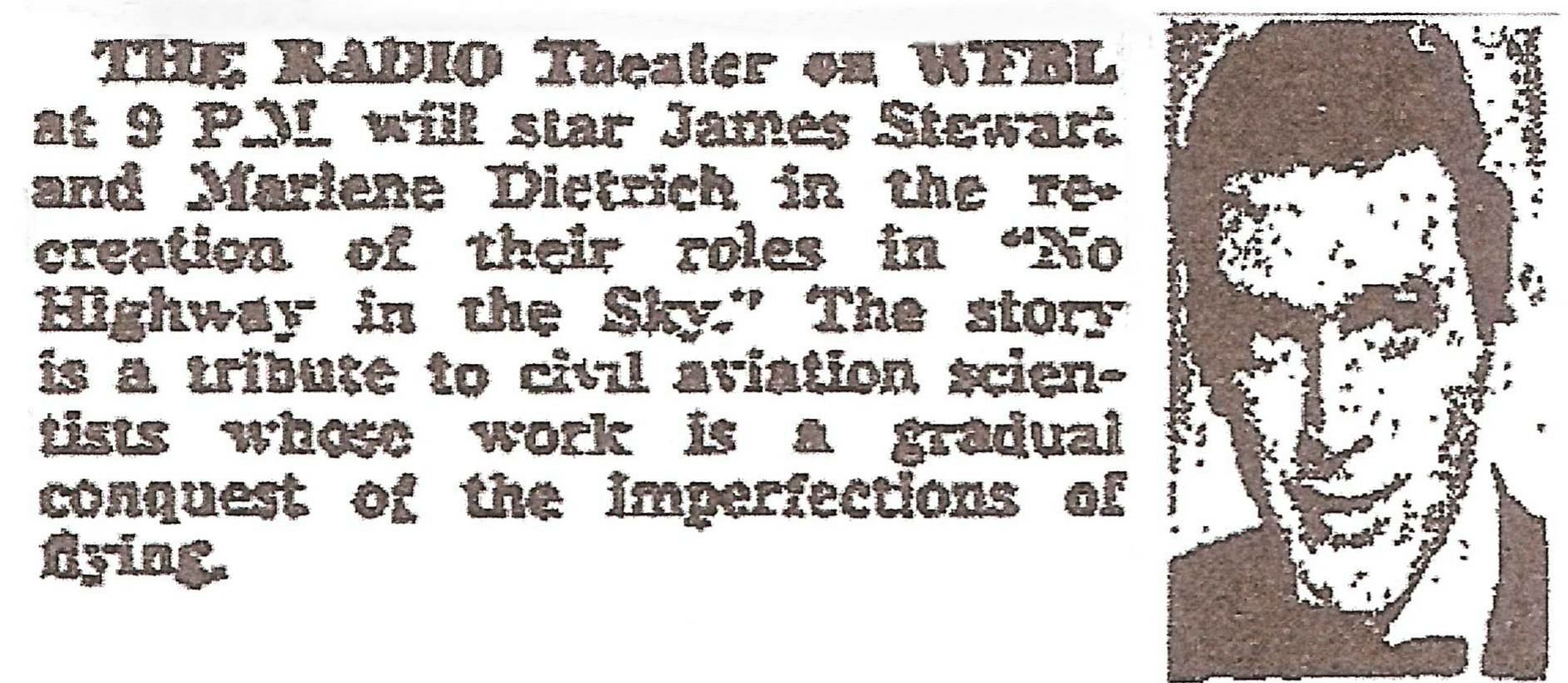 As usual, the play was presented in three acts. The ending of the show is missing from all available versions.
Act 1:
Act 2:
Act 3: