This 20-cassette set was issued by Radio Spirits (4410) in 1999.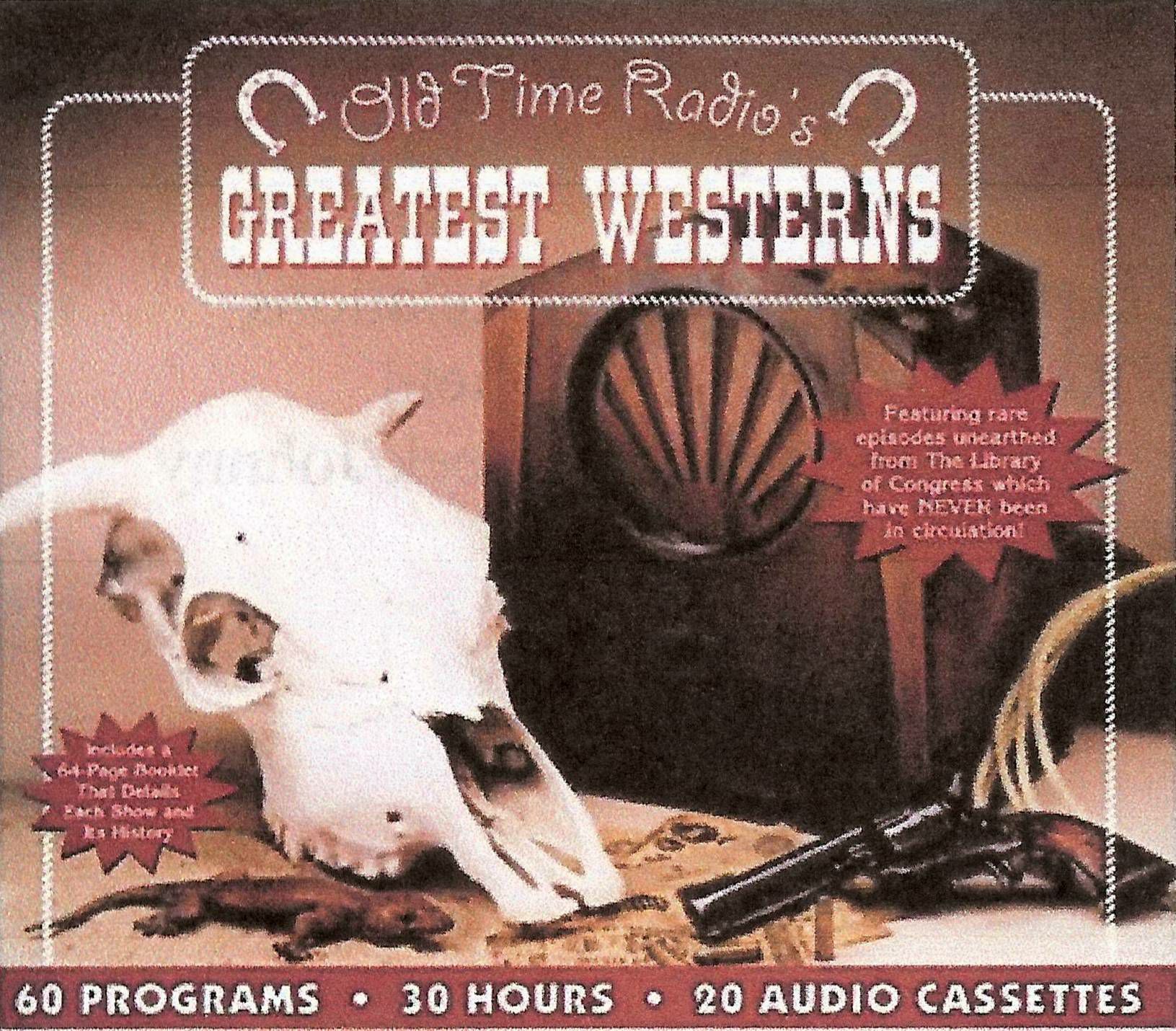 Many old time radio westerns are on the set, including: The Cisco Kid, Fort Laramie, Cavalcade of America, Frontier Gentleman, Gunsmoke, Have Gun – Will Travel, Hopalong Cassidy, The Lone Ranger, Luke Slaughter of Tombstone, Red Ryder, Roy Rogers, Screen Directors' Playhouse, Straight Arrow, Suspense, Tales of the Texas Rangers, Wild Bill Hickok, and The Six Shooter.
The three Six Shooter programs on the set are The Stampede, Silver Annie and More Than Kin.
Here's The Stampede.
Part 1:
Part 2: