This set was issued by Radio Spirits as on both CDs (4217) and cassettes (4216).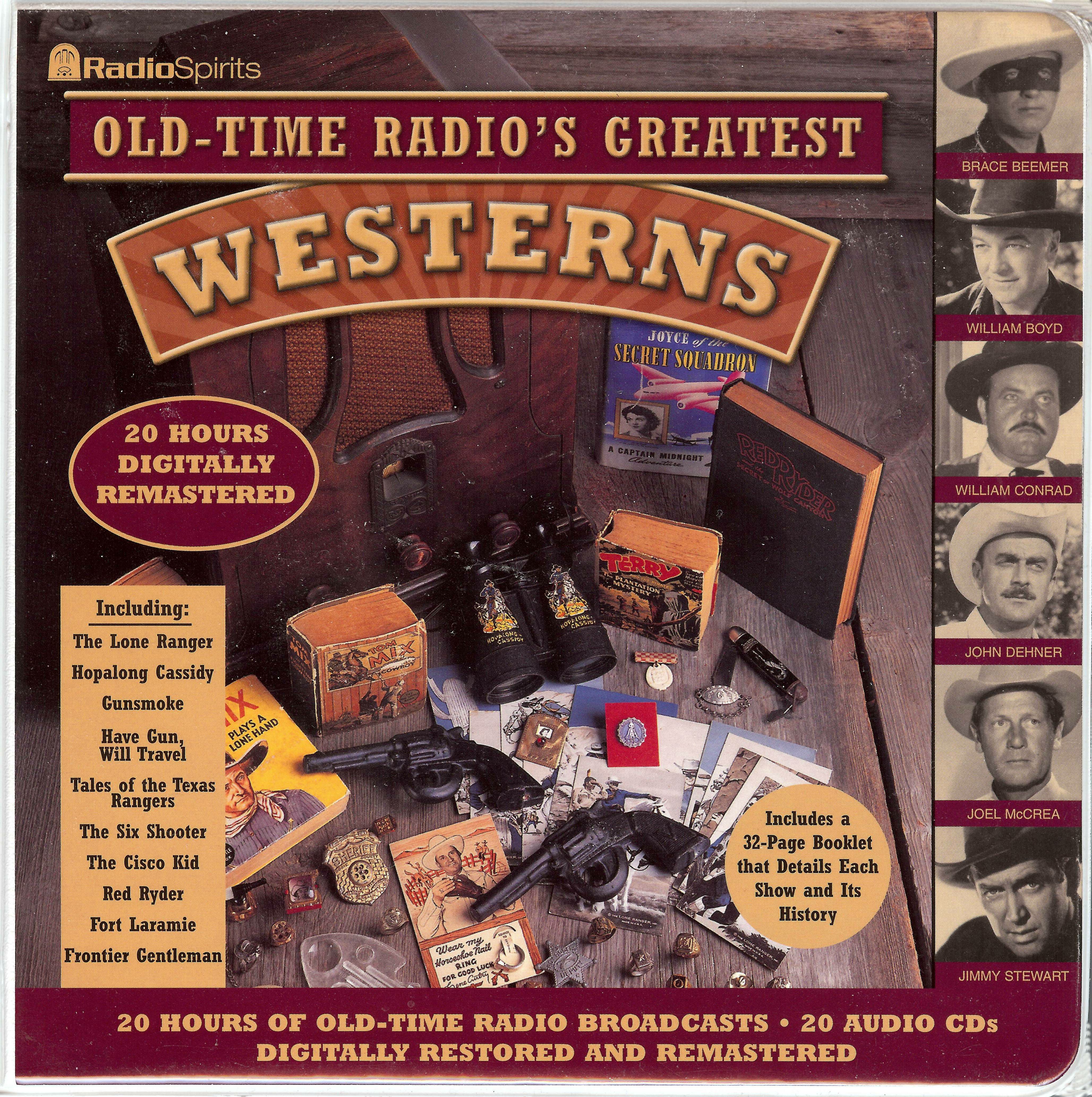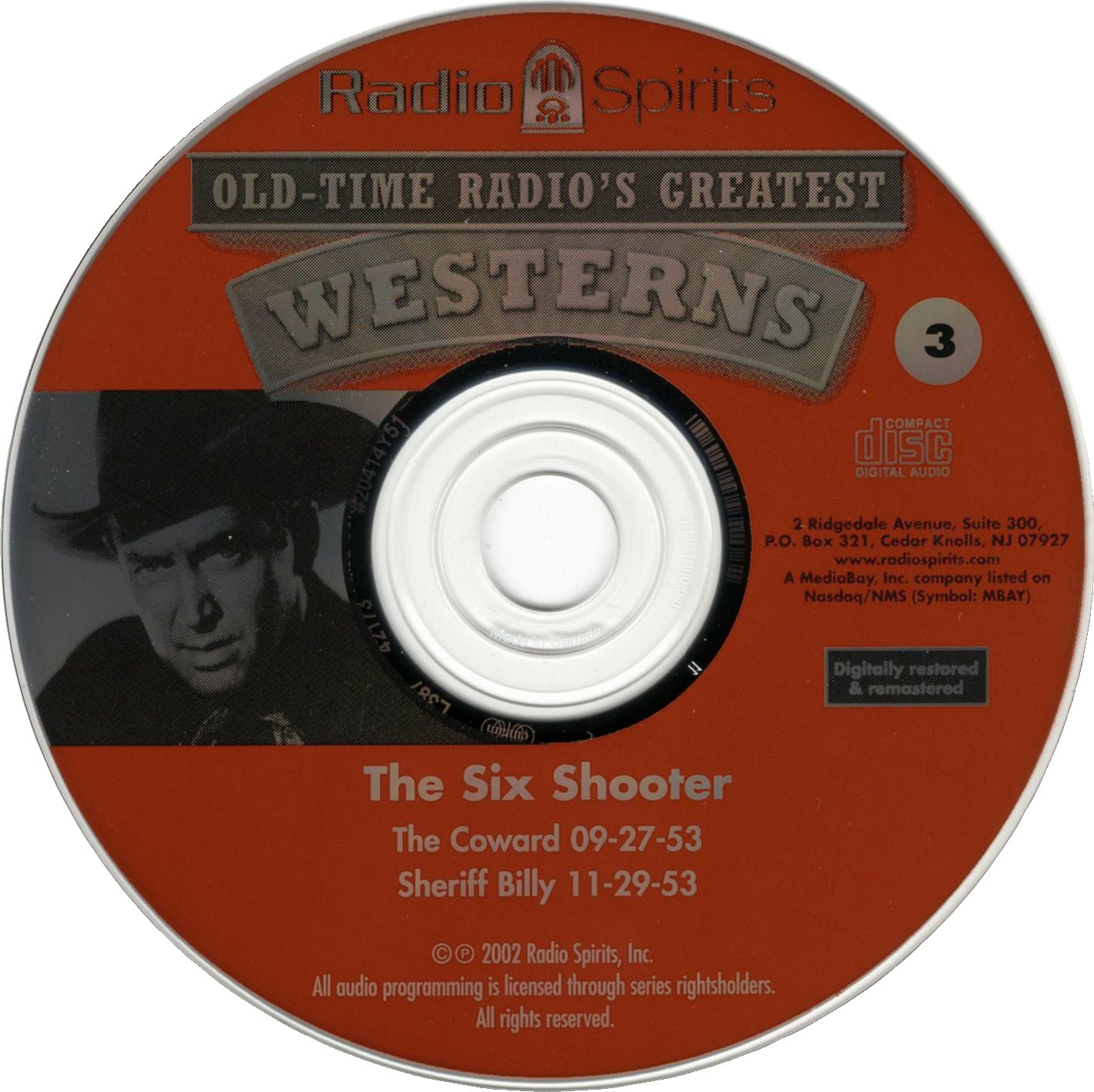 Forty old time radio Westerns, including Red Ryder, The Lone Ranger, Have Gun – Will Travel, Gunsmoke, The Cisco Kid, Fort Laramie, Frontier Gentleman, Hopalong Cassidy, Tales of the Texas Rangers, and The Six Shooter.
A total of four Six Shooter programs were on the set, including The Coward, Sheriff Billy, A Pressing Engagement and Cora Plummer Quincy.