Radio's Greatest Westerns was a 5-CD set issued in1992 by Prime Time Nostalgia (PTN-728). It featured shows from five radio programs – Gunsmoke starring William Conrad, Fort Laramie starring Raymond Burr, Hopalong Cassidy starring William Boyd, The Cisco Kid Starring Jack Mather and The Six Shooter starring Jimmy Stewart. All five of the leading men were pictured on the cover: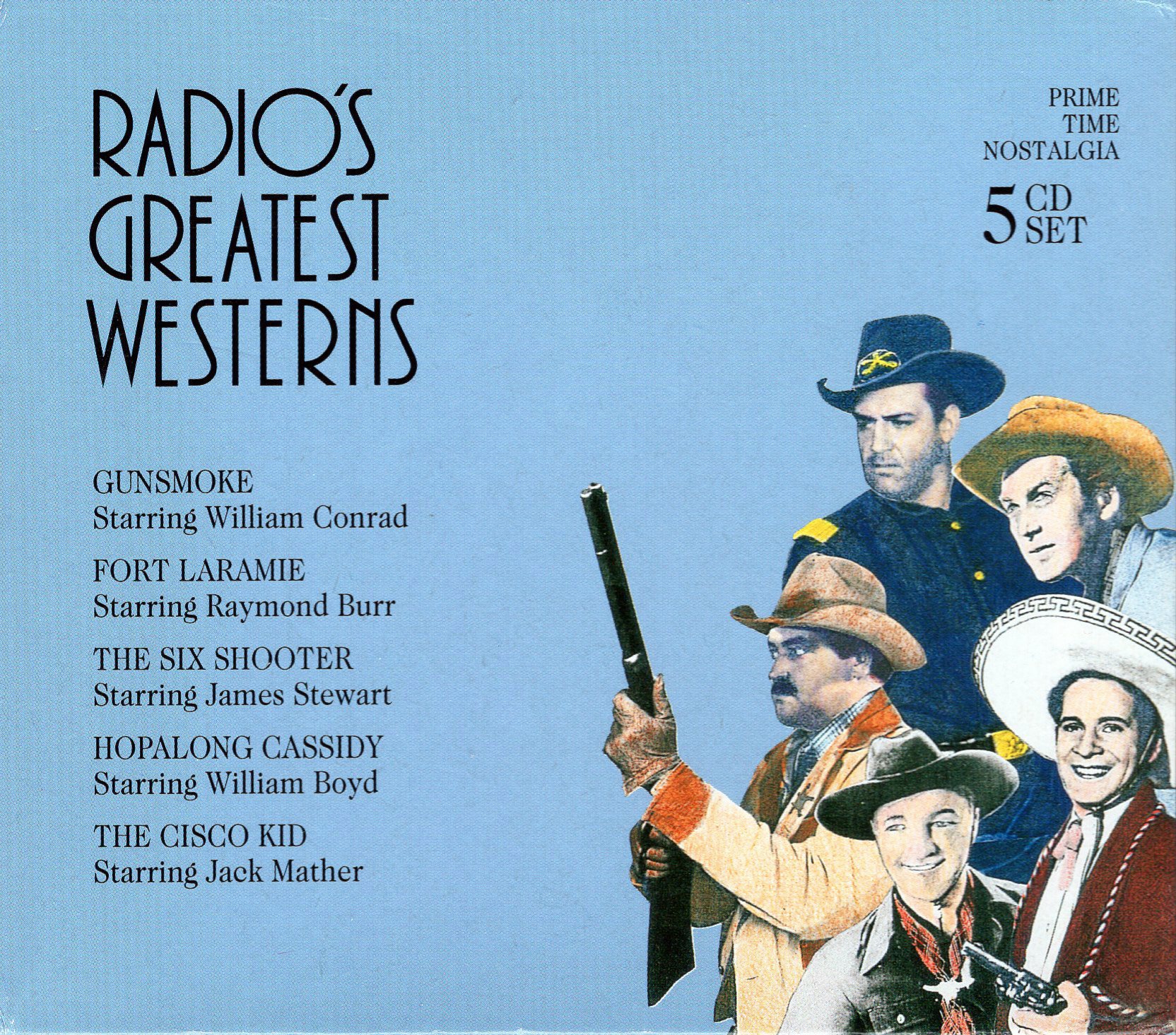 The booklet included with the CD's had this to say about The Six Shooter: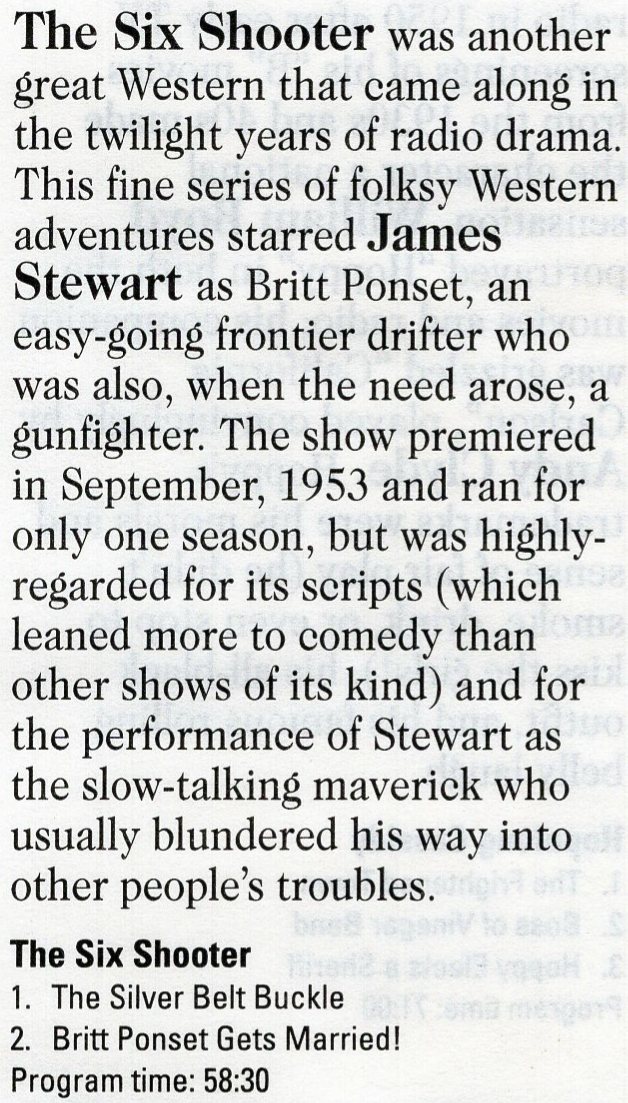 The first show is usually known simply as The Silver Buckle and was broadcast on January 17, 1954. The second, more commonly known as A Pressing Engagement, was aired December 6, 1953.
Stewart's photo, but not the show's titles, appears on the CD: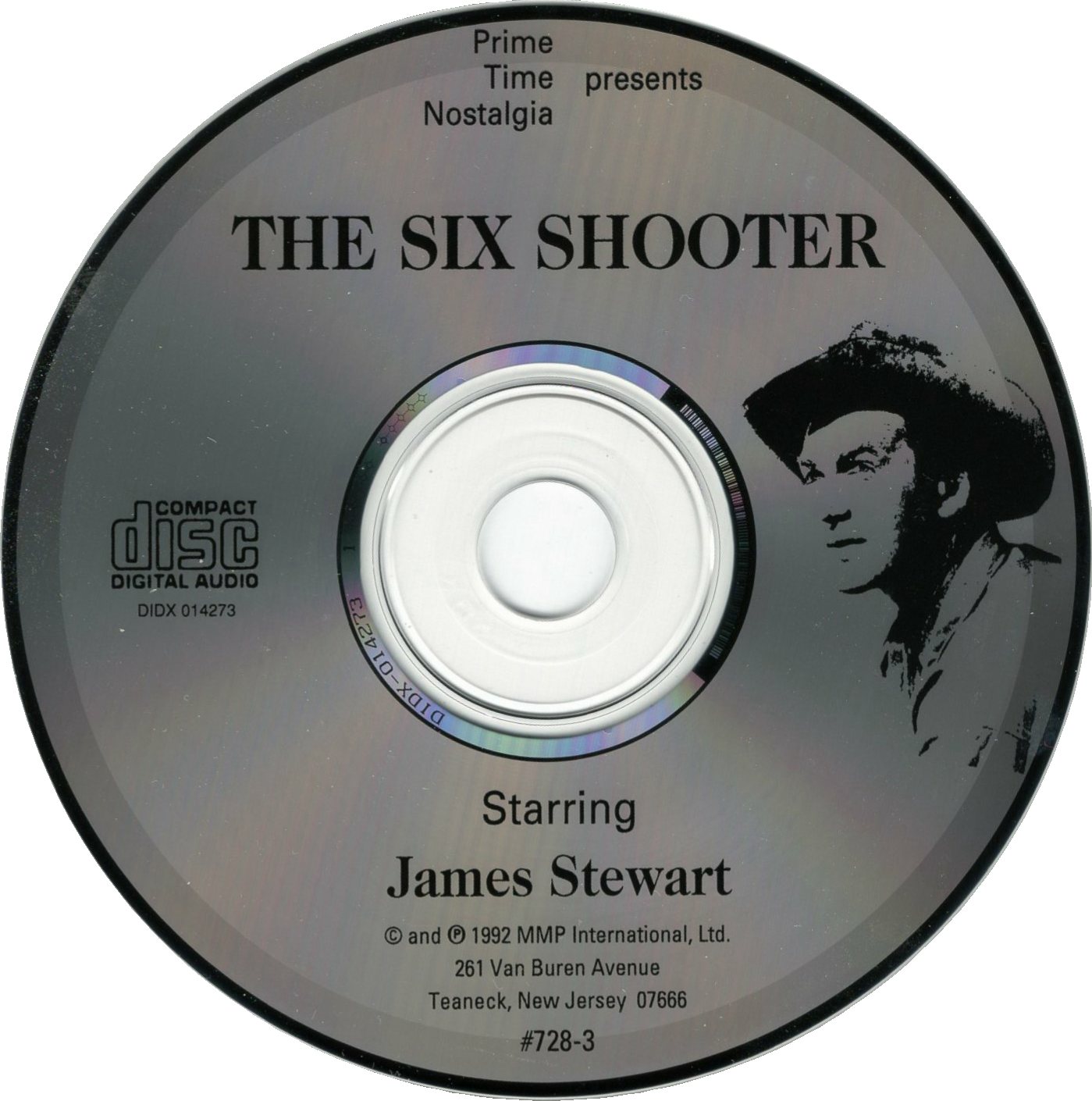 This set is also available on cassettes. This set carried the same release number, by the company is listed as MMP International.