Jimmy Stewart as Tom Jeffords, Jeff Chandler as Cochise and Debra Paget as Sonseeahry, the stars of the 1950 film, also starred in this Richard Allen Simmons radio adaptation. Others appearing with them were Jerry Farber, Ralph Moody, Byron Kane, Rye Billsbury, Jan Arvan, Paul Dubov, Herbert Butterfield, Tom Holland and John Stevenson.
With this show, Screen Directors' Playhouse changed time slots for NBC, now appearing from 8 to 9 p.m. on the east coast. In fact, the program was about to leave the air for good, with its final broadcast cast coming just three weeks later on September 28th.
Here is a typical newspaper preview of the show, this one from the La Crosse Tribune, La Crosse, WI, on the day of the broadcast, September 7, 1951.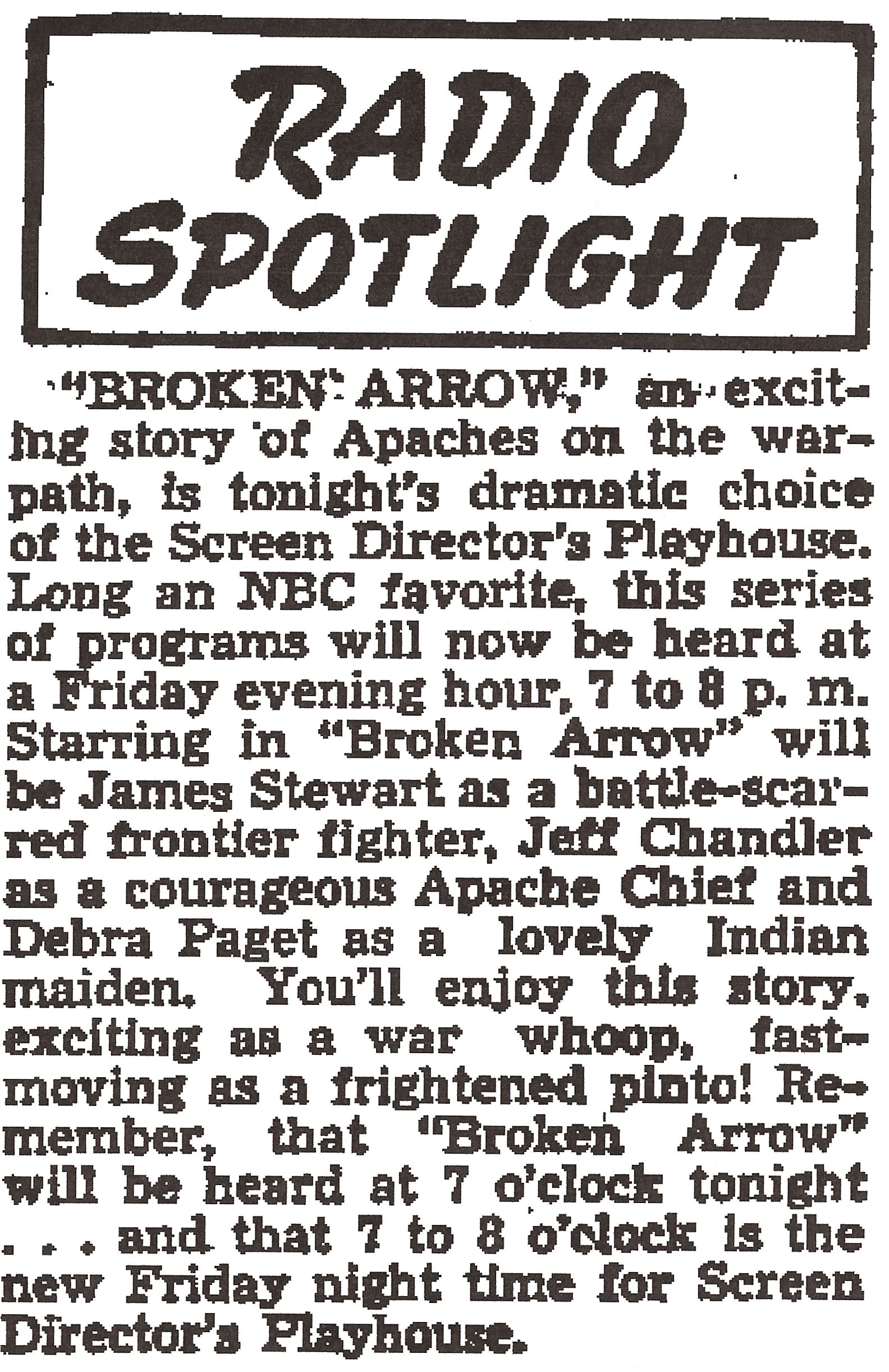 The three stars, along with Delmer Daves, the film's director, returned to talk with Jimmy Wallington (the announcer for Screen Directors' Playhouse) after the play.
The one hour program was presented in four acts.
Act 1:
Act 2:
Act 3:
Act 4: