When the film Shenandoah was released in 1965, Garrison System Ltd. issued Universal Pictures Presents "Interview-Specials" with the Stars of Shenandoah (U-565-USA), a special 12-inch, 33 1/3 RPM disc featuring interviews with three of the stars of the film. The record was pressed on red vinyl.
On the A-side of the record (375) James Stewart, Doug McClure and Rosemary Forsyth are interviewed individually by Hollywood commentator Dick Strout. Each of the interviews lasts just under five minutes in length.
On the B-side of the record (376) are the same three interviews, but with Dick Strout's questions removed. These were now open-end interviews and a local disc jockey could ask the questions and then play the appropriate answer from the record.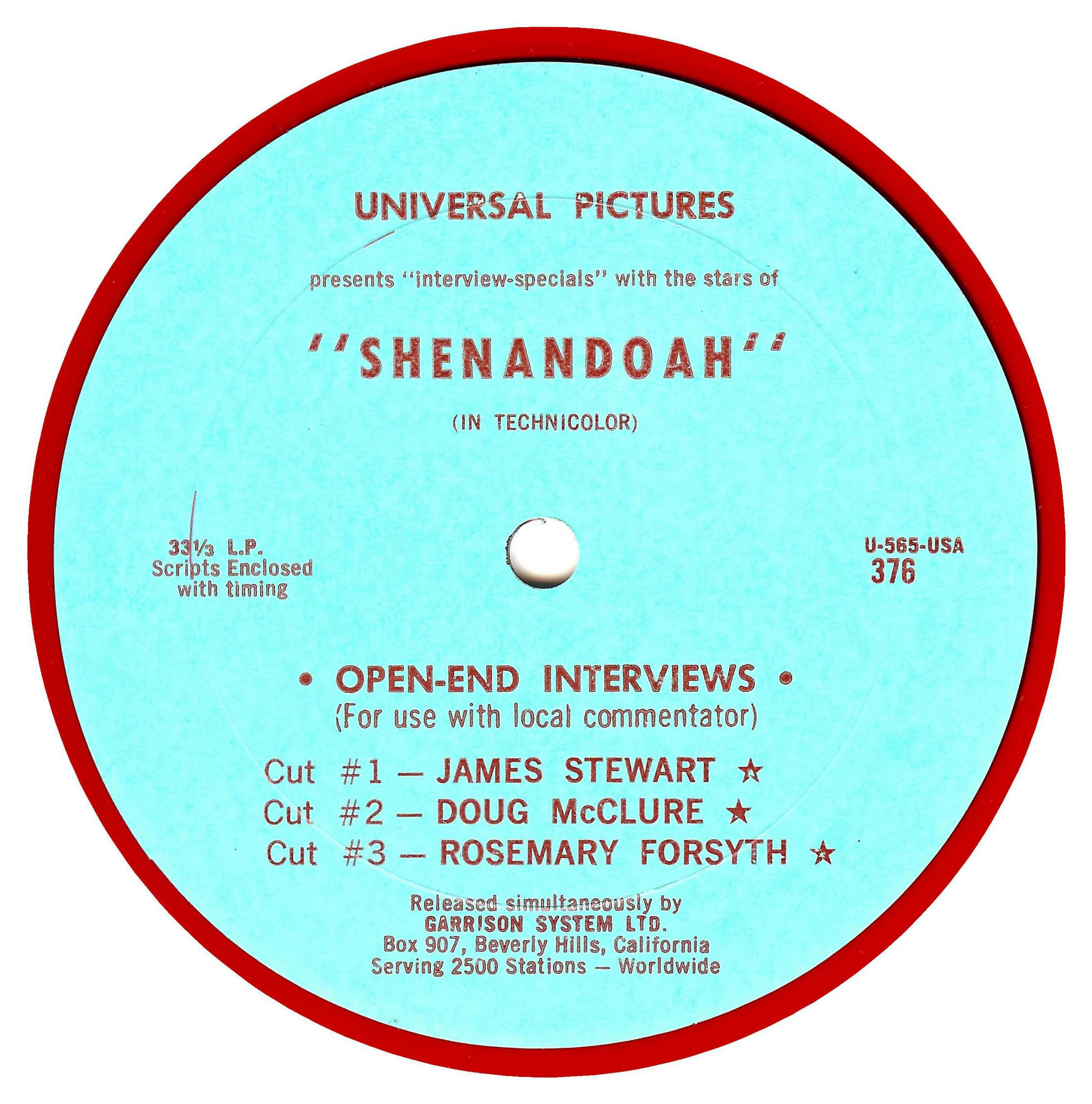 The following cue sheet with the questions and cues for Stewart's answers was included with the record.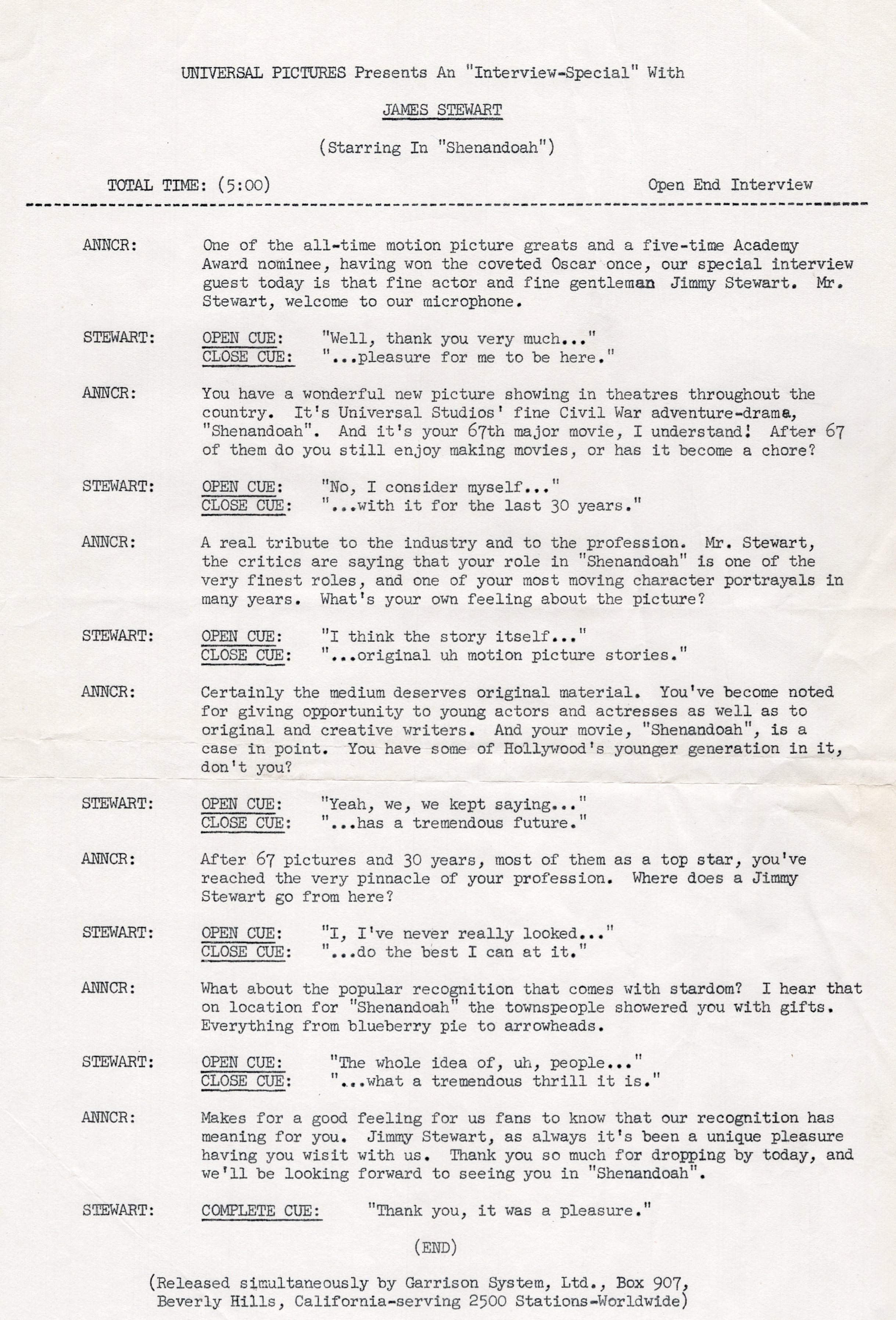 You have the cue sheet and here's Stewart's answers…you be the interviewer.