As outlined in Jimmy Stewart on the Air, Stewart's first appearance on the popular and long-running CBS dramatic series, Suspense, came on February 21, 1946. The play was titled Consequence. Jimmy starred as Phil Martin and his co-star was Cathy Lewis as his wife, Gwen. Joseph Kearns, later Mr. Wilson of TV's Dennis the Menace, was the voice of Suspense, known as "The Man in Black."
This preview of the program is from the Lima News, Lima, OH: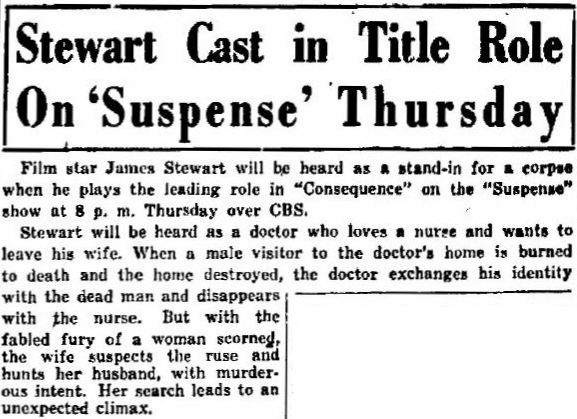 Just what was the "unexpected climax?" Listen and find out.
Consequence – Part 1
Consequence – Part 2
The show was also issued on a 16-inch transcription disc by the Armed Forces Radio Service (AFRS).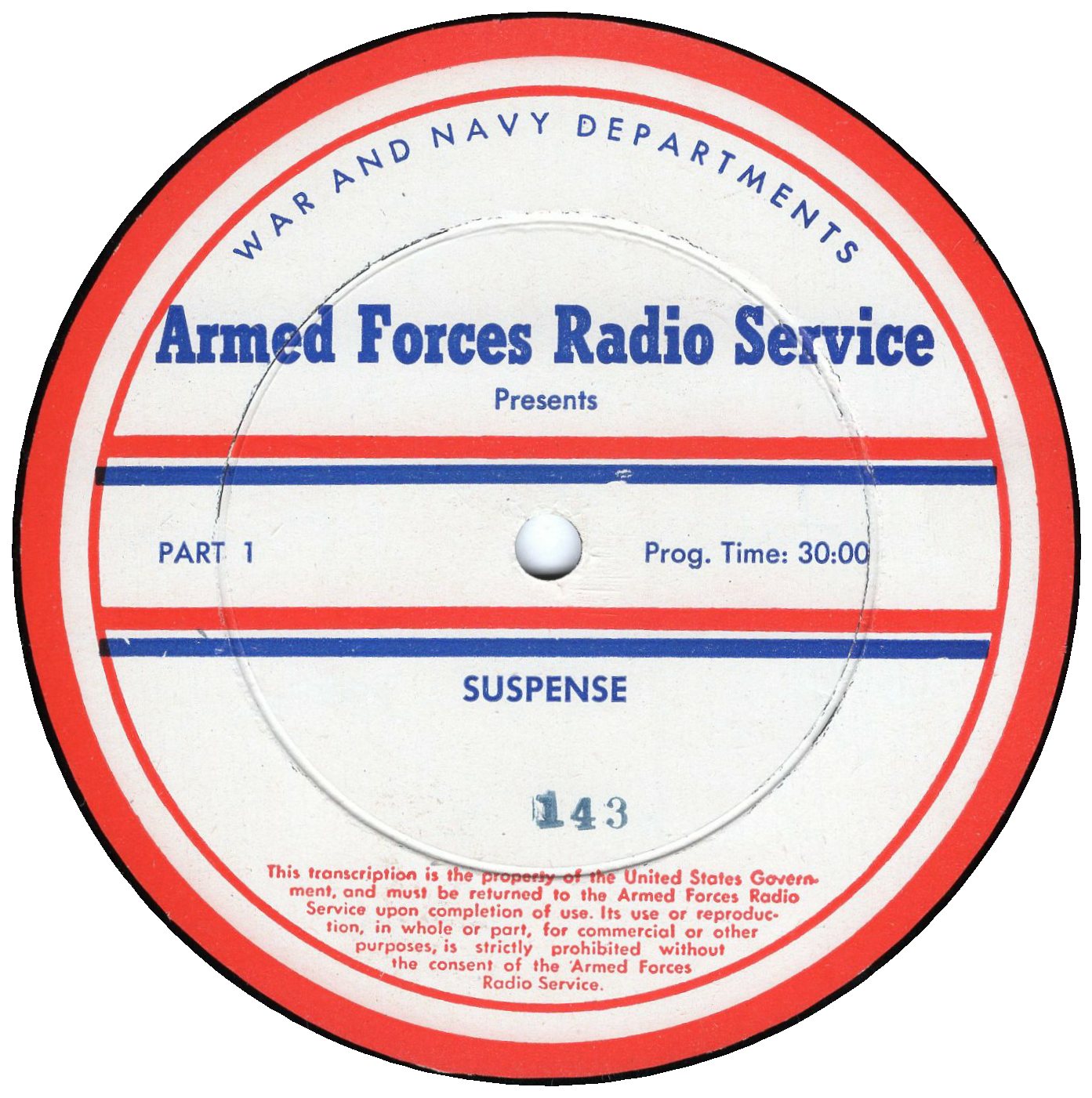 The episode's title does not appear on the label, only the number "143." As mentioned in other blogs, AFRS broadcasts have the commercials removed and often have other edits as well. One of the biggest edits here is that Stewart's speech after the final commercial of the network broadcast has been removed. If you want to compare the two broadcasts, here, taken directly from the original disc, is the AFRS version.
Side 1:
Side 2:
Stewart would repeat his performance as Phil Martin in another Suspense program on May 19, 1949, this time with a different supporting cast. There'll be another blog on that performance in the future.
Below is a publicity photo of Stewart at a CBS microphone, script in hand: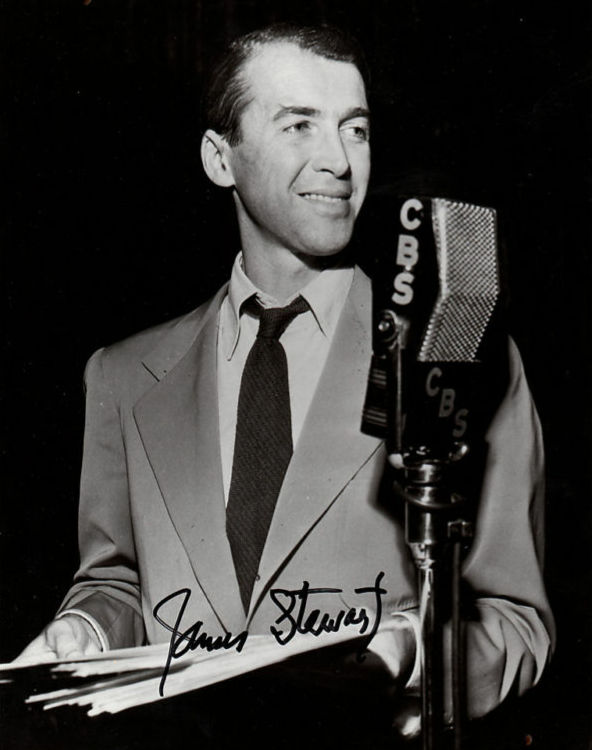 (Update December 28, 2017)
The contract for Stewart's appearance on the Suspense program titled Consequence has recently surfaced. The contract calls for the show to be broadcast on February 29, 1946, but the actual broadcast date was February 21. Stewart received $4000 for his work, but had to agree not to appear on any other radio program for several weeks after the broadcast.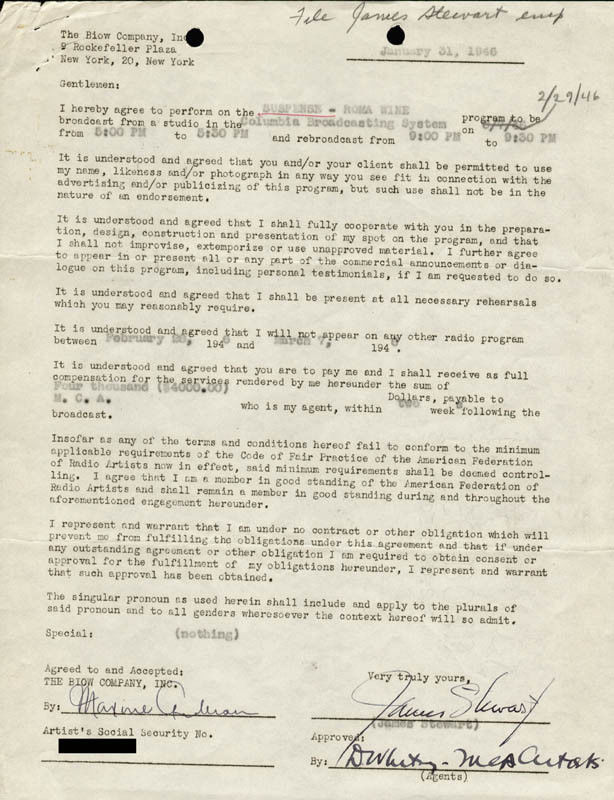 Update: February 22, 2018
This photo listing appeared in the Chicago Tribune on the day of the broadcast.