For Mr. Stewart's third appearance on Suspense (December 1, 1949) a real psychological thriller was chosen. This preview from the San Antonio Express, San Antonio, TX, describes it very well.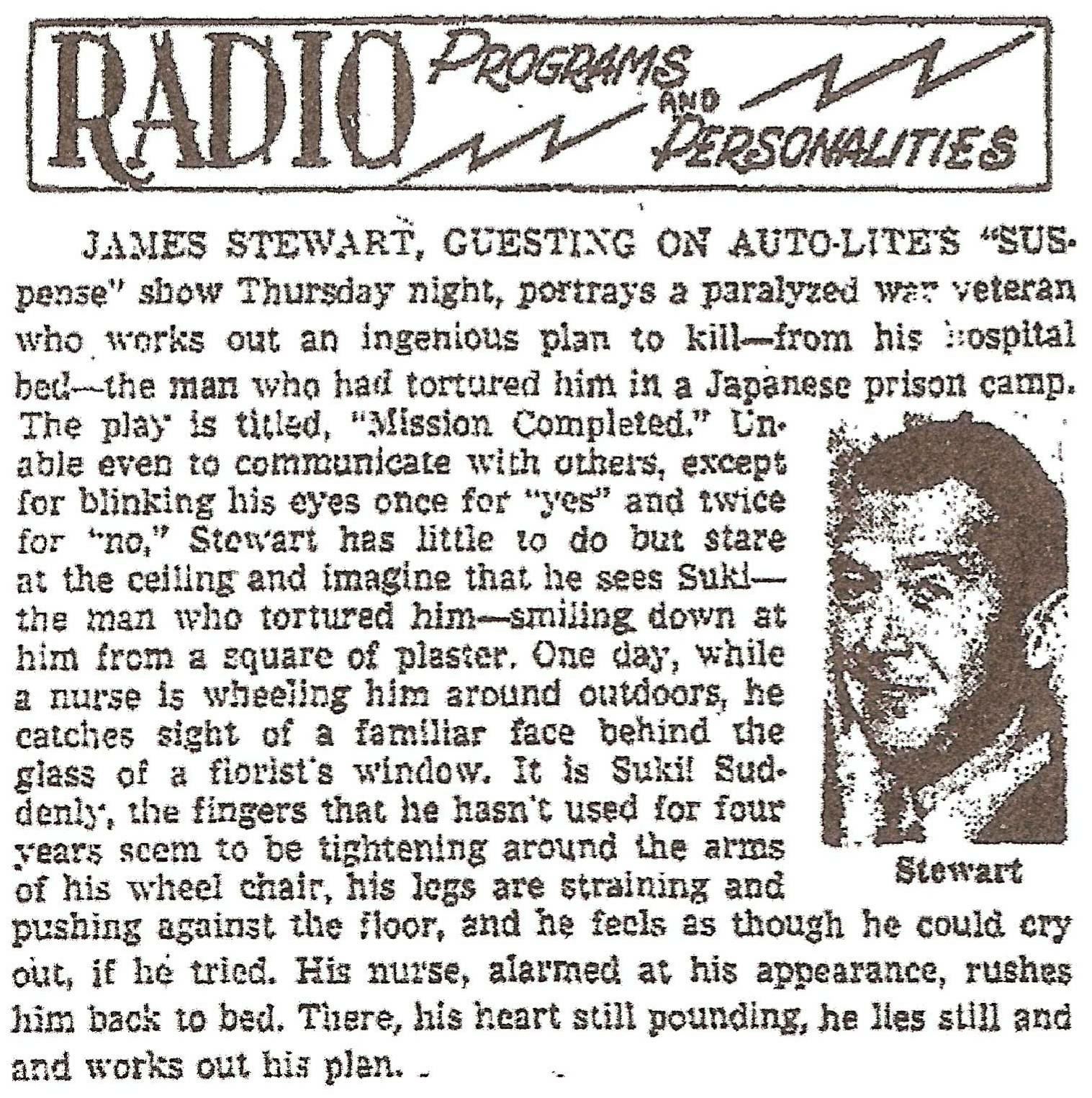 Stewart's hometown newspaper, The Indiana Gazette, also announced the show to their readers.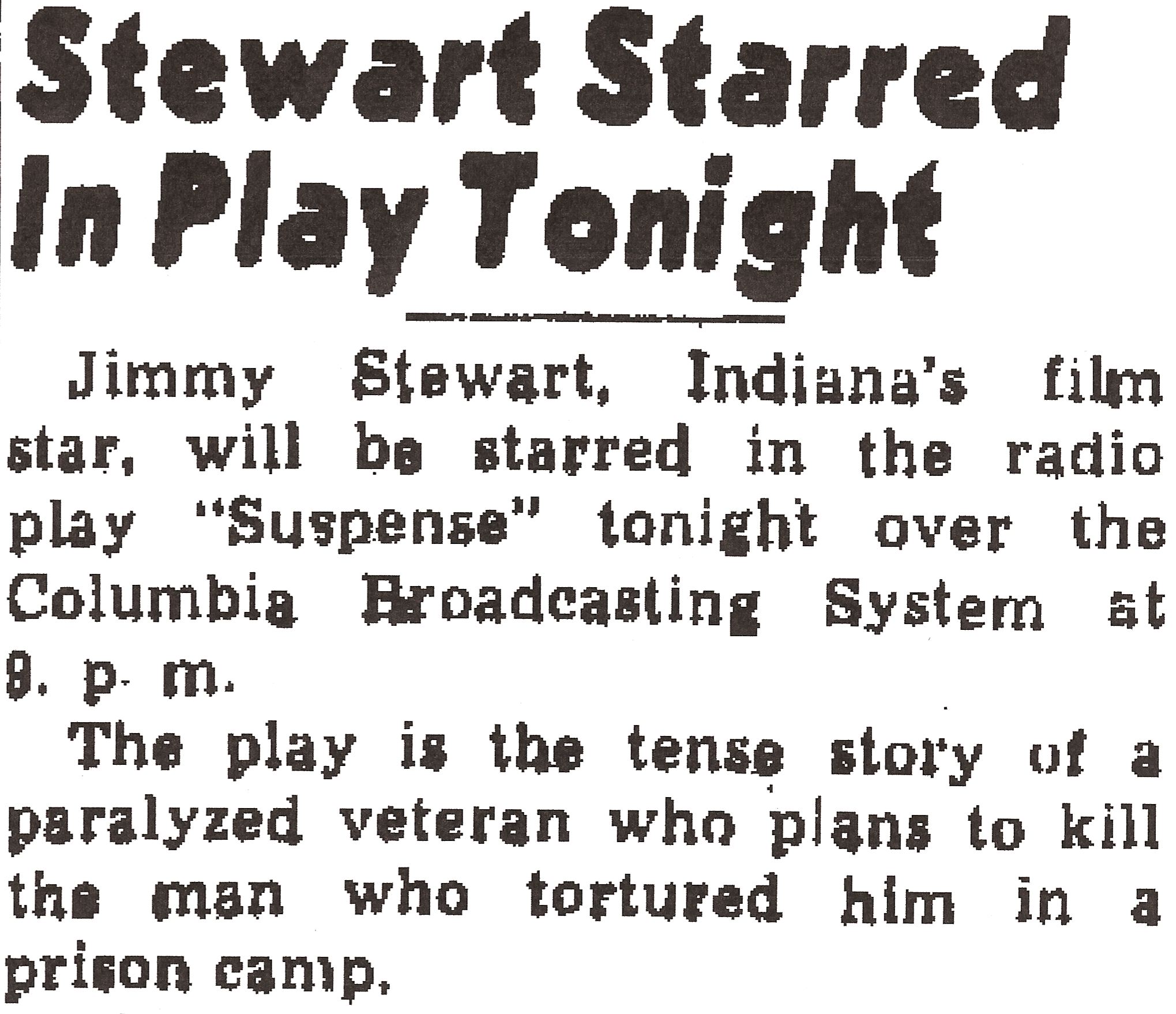 Joining Stewart in the cast were John Dehner as Dr. Benson, Herb Ellis as Murdock (and a policeman), Elliott Lewis as the orderly and Lurene Tuttle as Miss Rhodes. As usual, the play ends with a twist.
Pay particular attention to the end of the program. When Jimmy returns to talk with Harlow Wilcox, the show's announcer, there's also another guest – Gracie Allen. It's a very interesting conversation.
Mission Completed – Part 1
Mission Completed – Part 2