Following the success of the 1974 film, That's Entertainment, MGM produced this sequel which went into general circulation in the U.S. on May 17, 1976. Like its predecessor, this was a retrospective of MGM films released from the 1930's into the 1950's. Gene Kelly and Fred Astaire served as hosts for the film.
Scenes from three Stewart films were included in the mix – Born to Dance (1936), The Philadelphia Story (1940) and Ziegfeld Girl (1941).
A special one-sided, 7-inch, small hole, 33 1/3 RPM record (UAC 355) was issued to radio stations near the time of the film's release.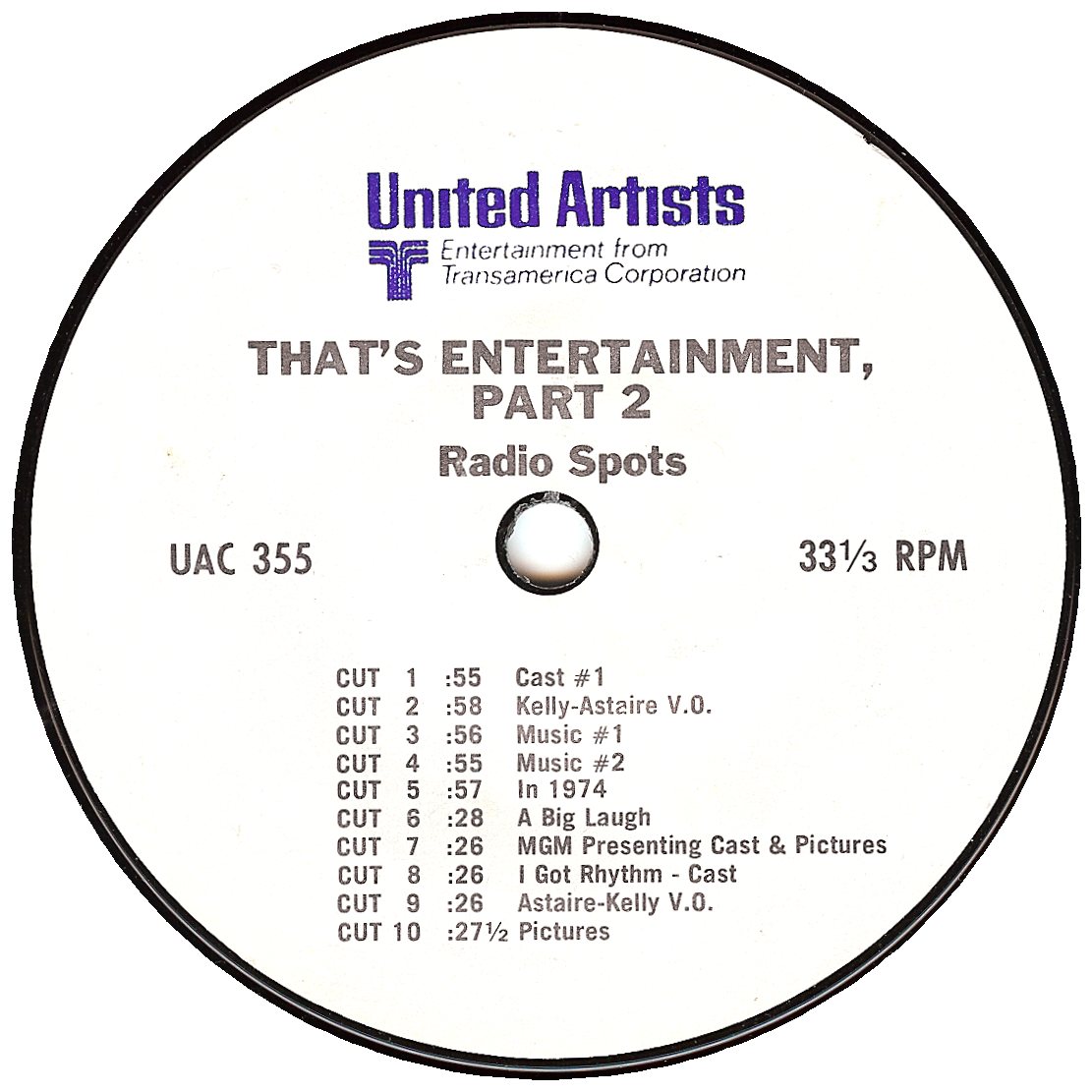 Ten different commercials for the film were featured on the disc. Stewart's voice is not heard on any of the spots, but he or a film in which he starred are mentioned in several. Stewart is mentioned by name on cut 1. The film Born to Dance is mentioned in cuts 2, 3, 4, 7, 8 and 10.
Here, in the order in which they appear on the record, are the ten radio spots: