A complete soundtrack for this Jimmy Stewart film wasn't issued until 1966, more than 30 years after the film's release. When it was issued, it was part of a two soundtrack set along with Patton.
Film Score Monthly FSMCD Vol. 2 No. 2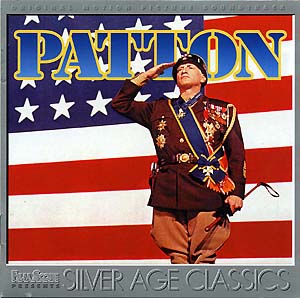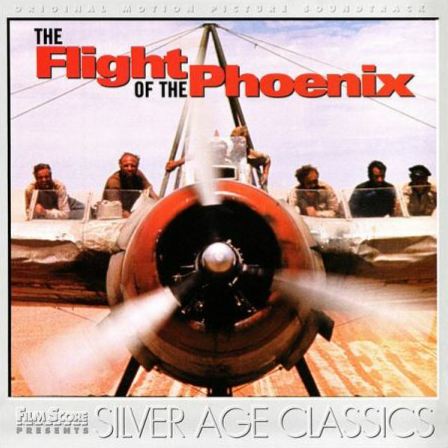 The Patton cover was the side of the booklet facing the front of the CD case. You had to open the CD case to see The Flight of the Phoenix side of the booklet.
The soundtrack music for the film was composed by Frank De Vol, except where noted. The tracks include:
Airborne
Main Title
Wind/Heartbreak
Brave Sergeant
Harris Leaves
Senza Fine (Gino Paoli-Alec Wilder [English lyrics])
Gabriele's Death
Water
Let's Get Back to Work
Caravan
Naughty Boy
Model Planes
The Difference
The Propeller
The Big Pull
Rest Stop/Ground Run
Going Up
Swimming Hole/Finale
Although there was originally no soundtrack, one song, The Phoenix Love Theme (Senza Fine), was recorded and released at the time of the film. The first hints of these releases came in this article from the October 16, 1965, issue of Billboard magazine: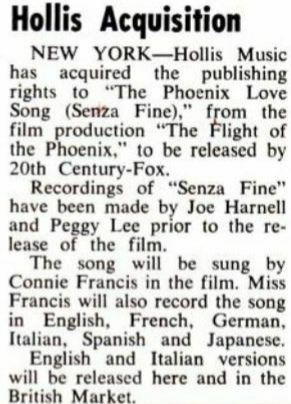 The Joe Harnell version mentioned in the article was released in 1963 and the Peggy Lee version in 1964. They have no connection to the film.
This article also mentions that Connie Francis sings the song in the film and that it would be released here, but it wasn't. It was issued here on her 1966 album, Movie Greats of the 60's (MGM SE-4382):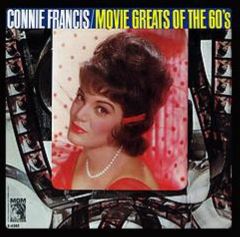 It was, however issued in England both as a single –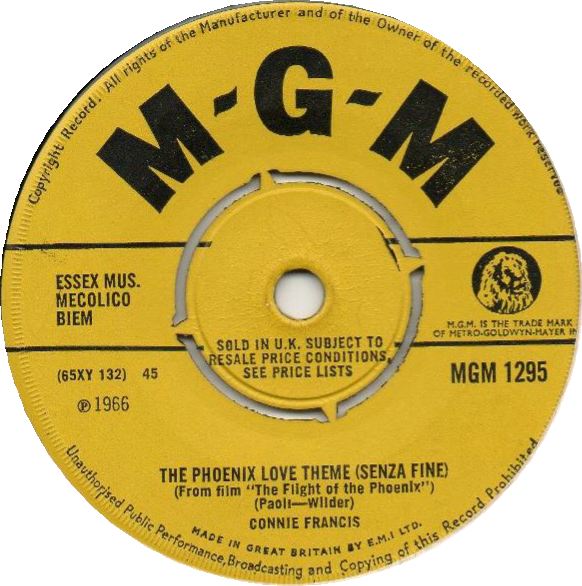 and an EP: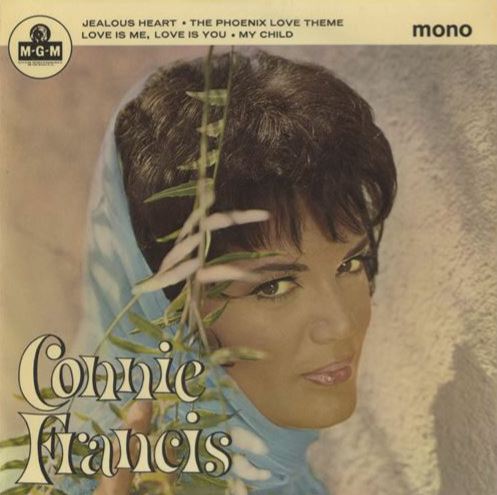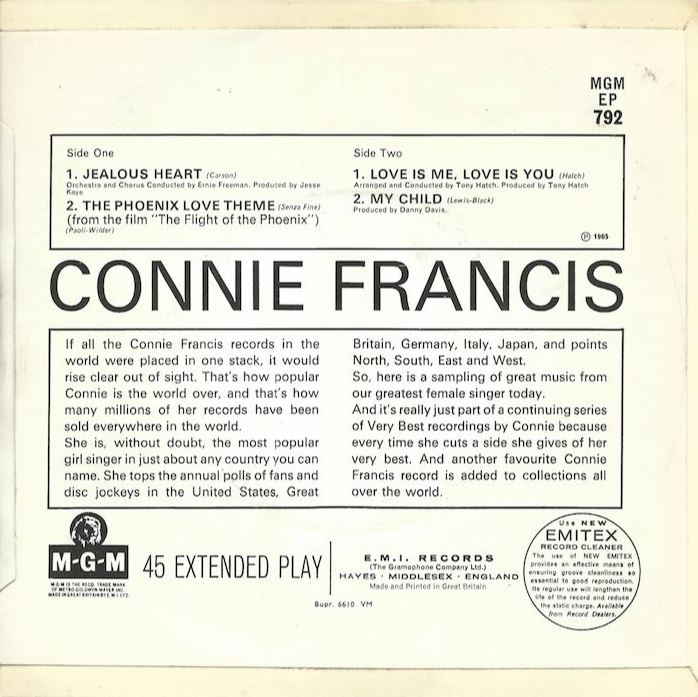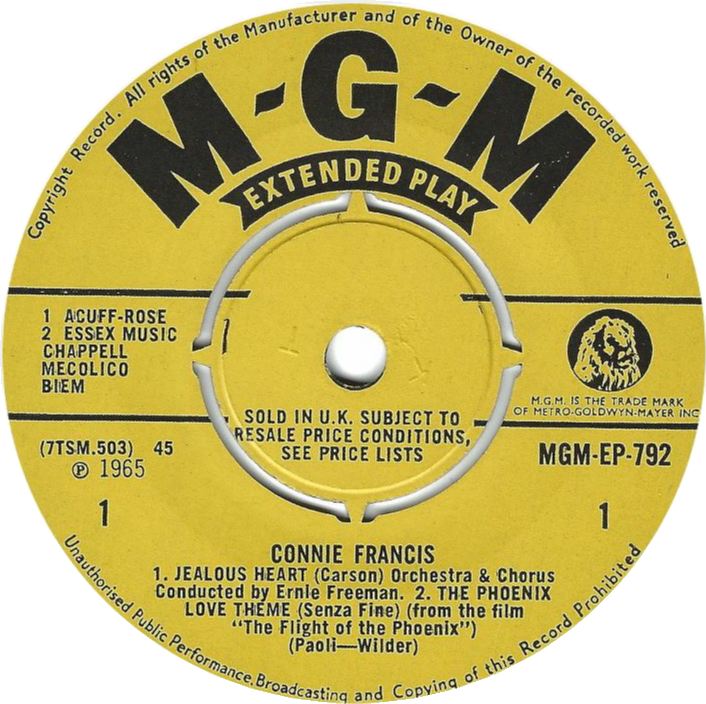 The sheet music for the song was also a strong seller: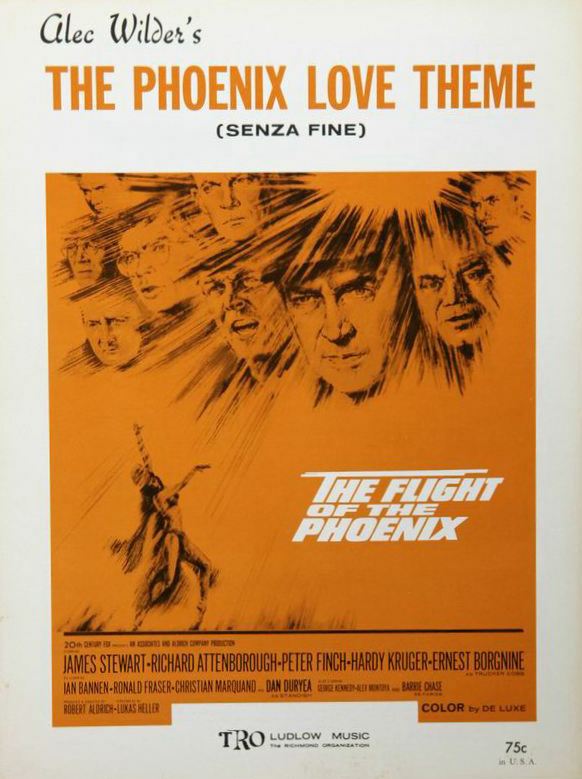 Many other versions of this song were also released, including the chart hit, and these will be discussed in a separate blog entry.