There has been a wide variety of material from The Glenn Miller Story issued in Japan. It is difficult to find any pattern to the releases and so they will be covered in separate blogs.
First, we look at this 4-song, 7-inch, 33 1/3 RPM EP issued by Decca (DW-6).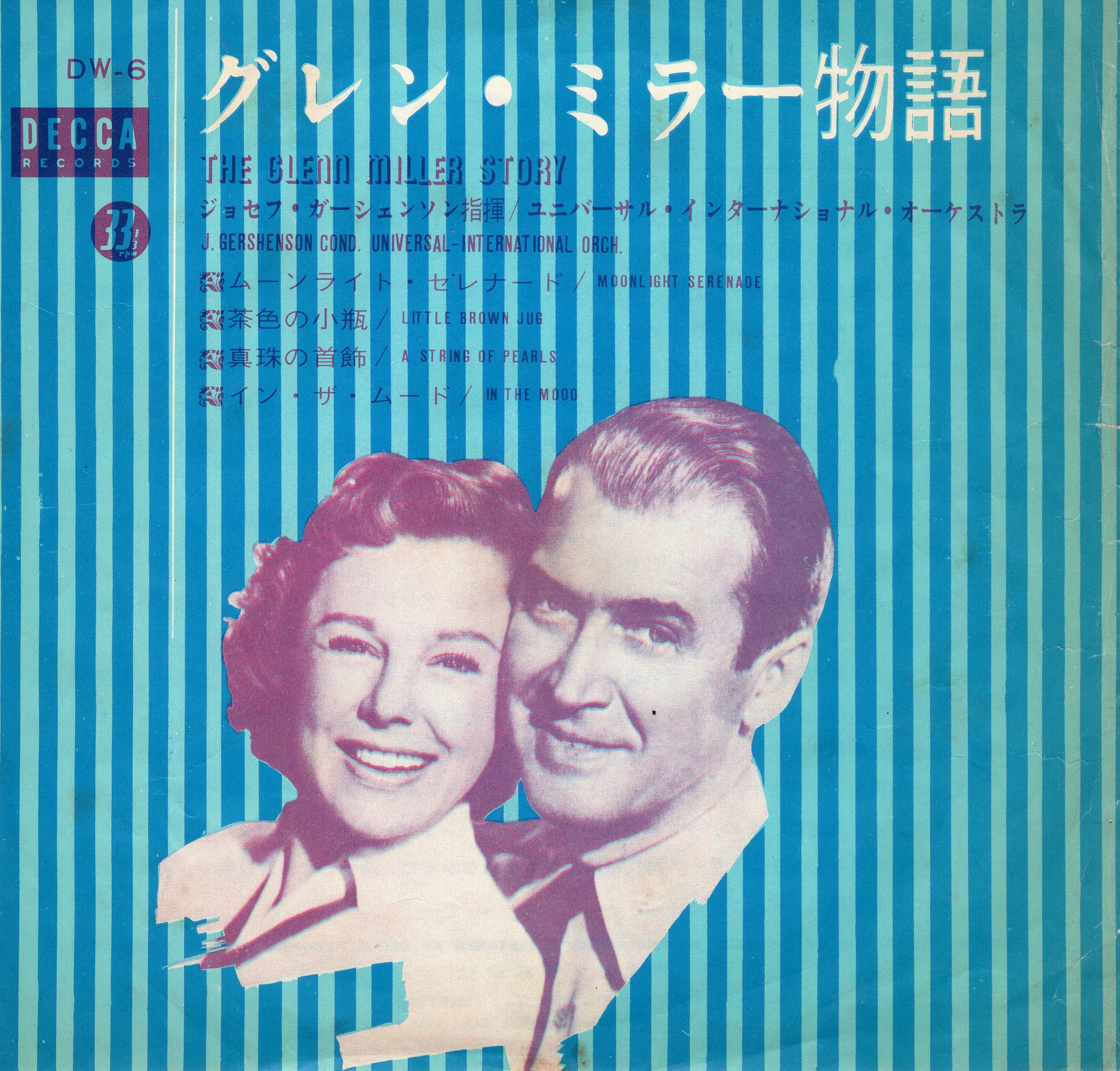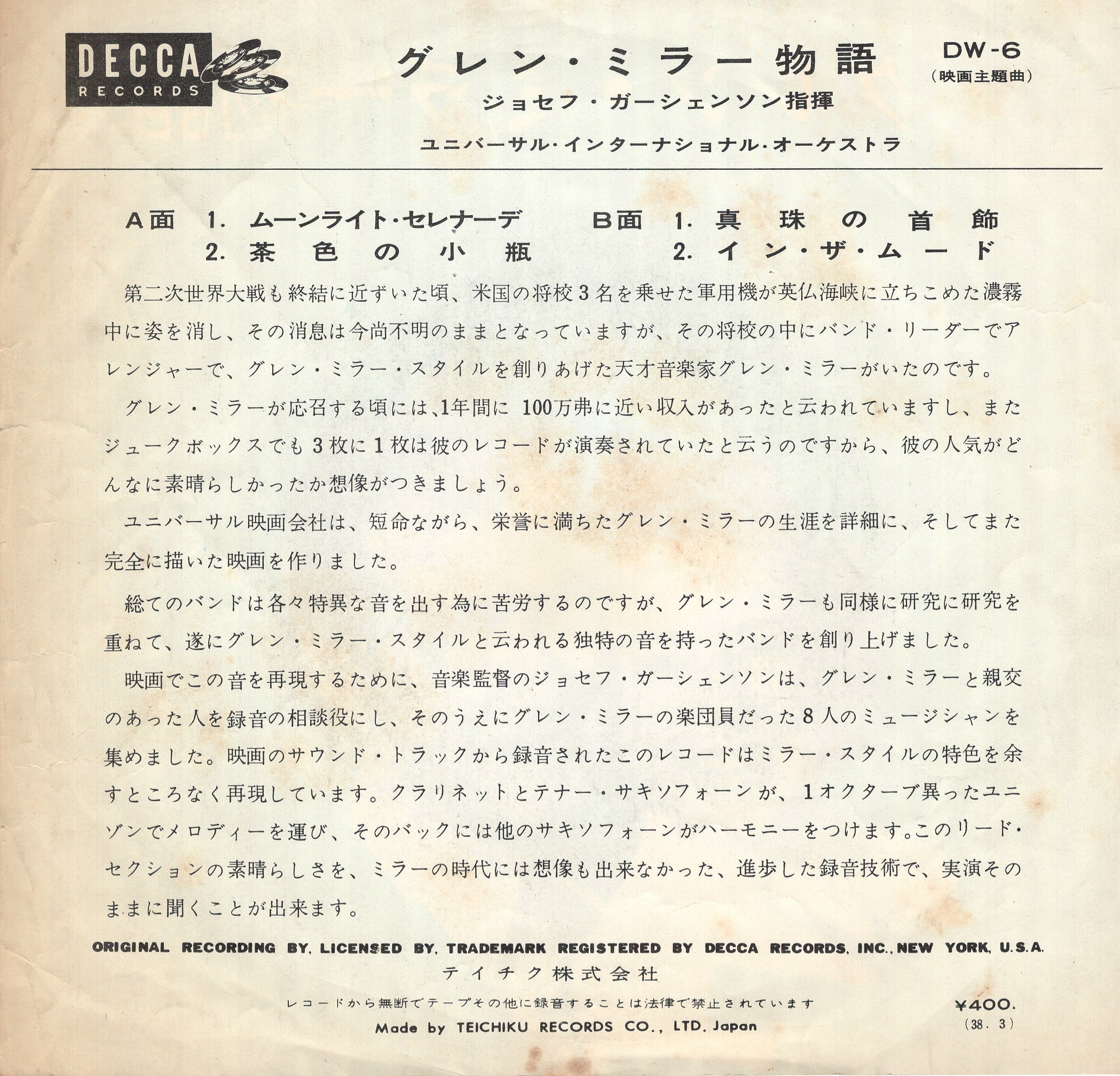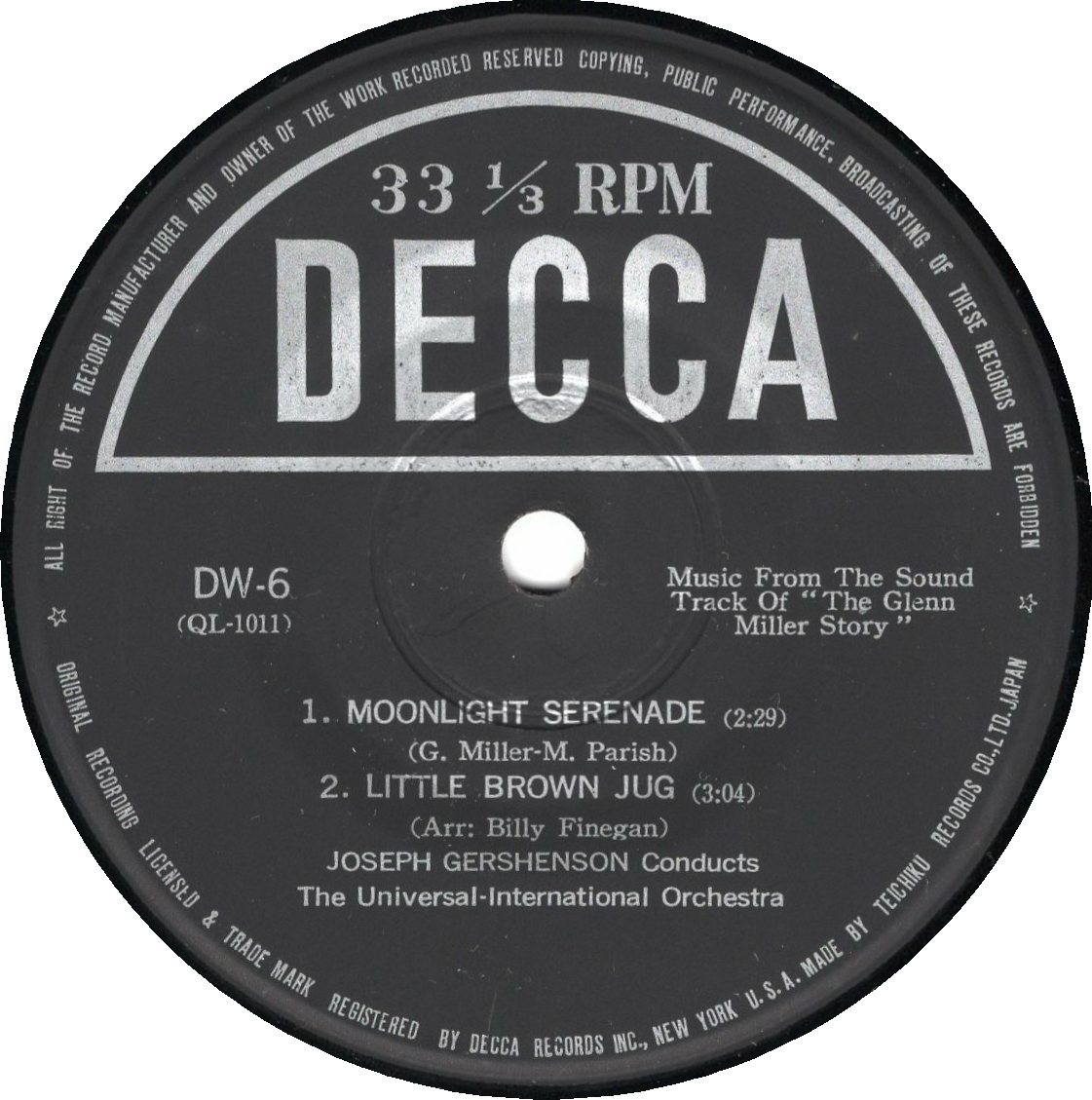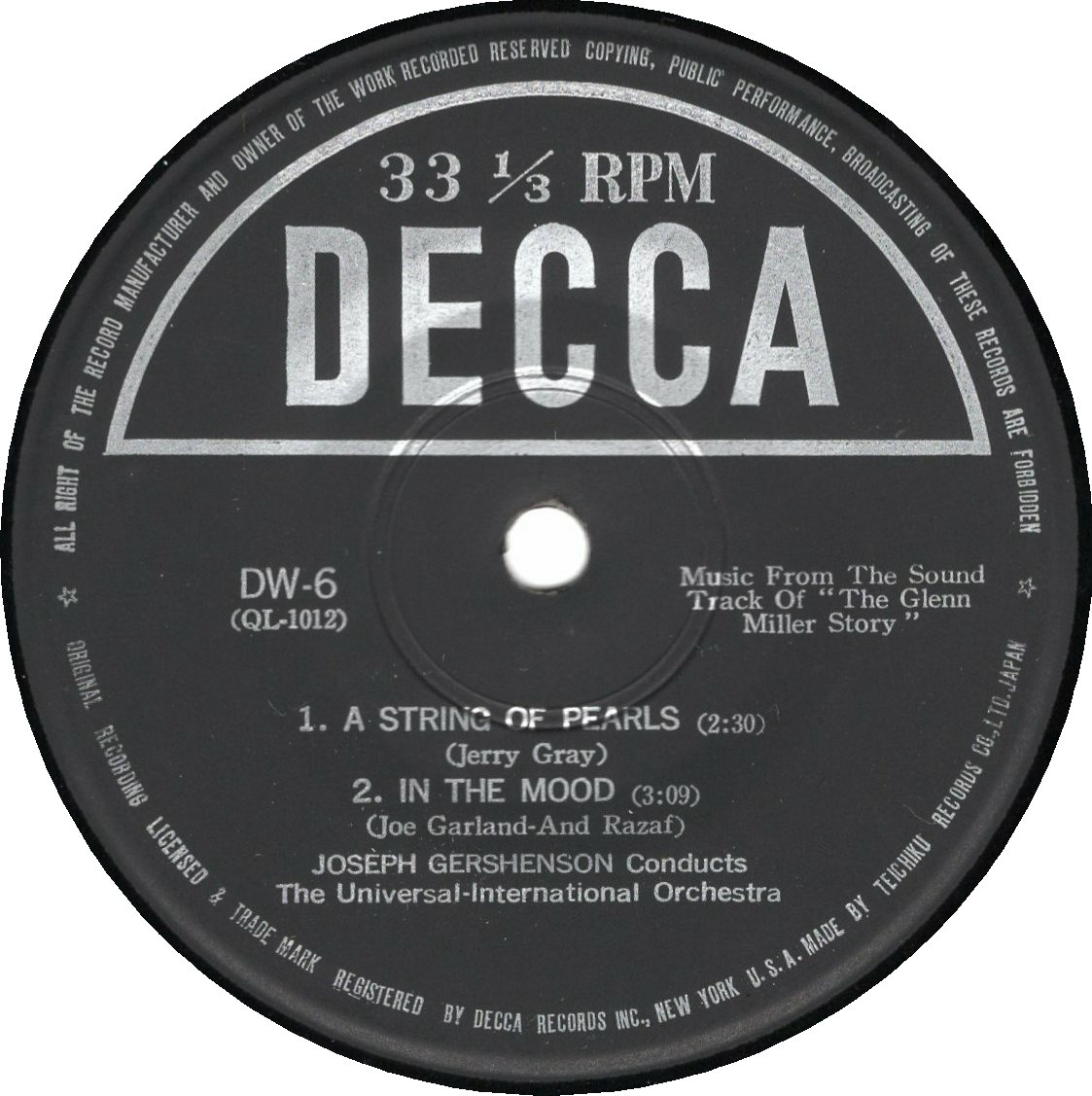 What appears to be a picture sleeve is actually a double-sided single sheet which was inserted into a clear plastic sleeve with the record. All but the song titles and artists are in Japanese. On the other hand, the labels are printed in English.