Glenn Miller was popular around the world and apparently so was the film of his life story. Soundtrack recordings from the film were issued in many countries and over the next few weeks, we'll be looking at some of them, especially the ones featuring Stewart's photo on the record sleeves.
First up is Denmark. Two EP's were issued in the country, each in two different sleeves, along with at least one single.
The Glenn Miller Story Part 1 (Decca BME 9001)
One release has a sleeve very similar to the U.S. EP.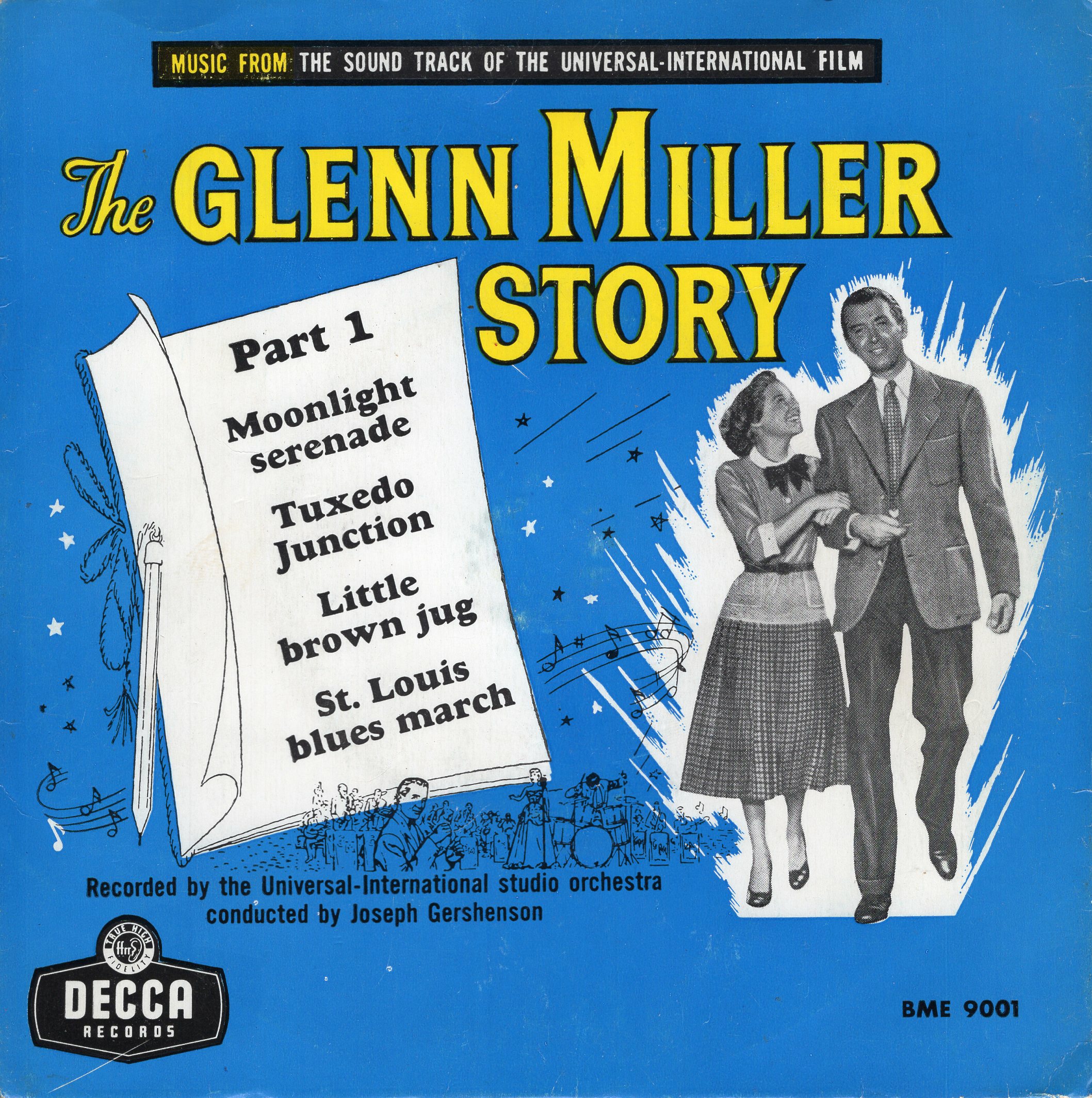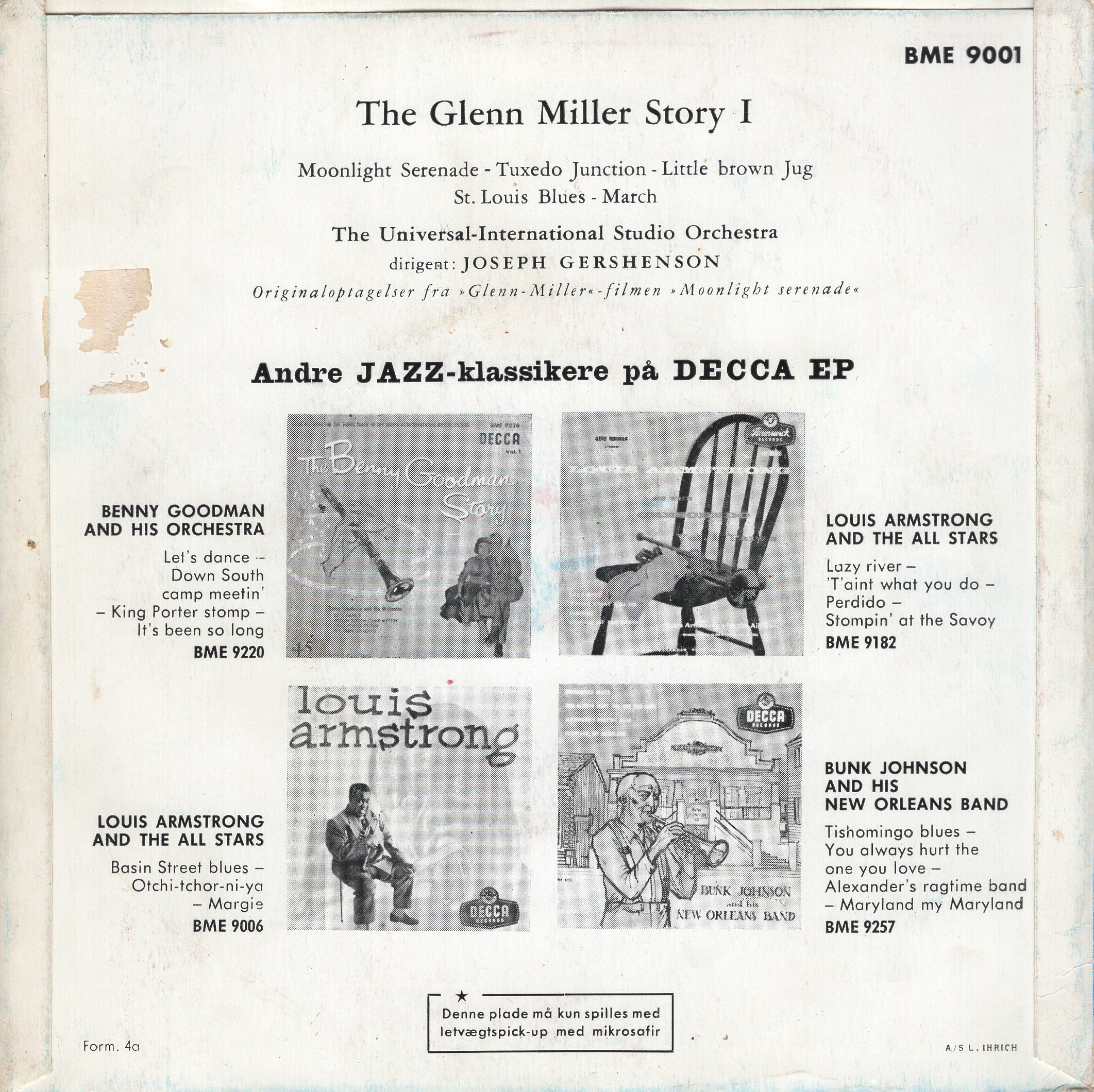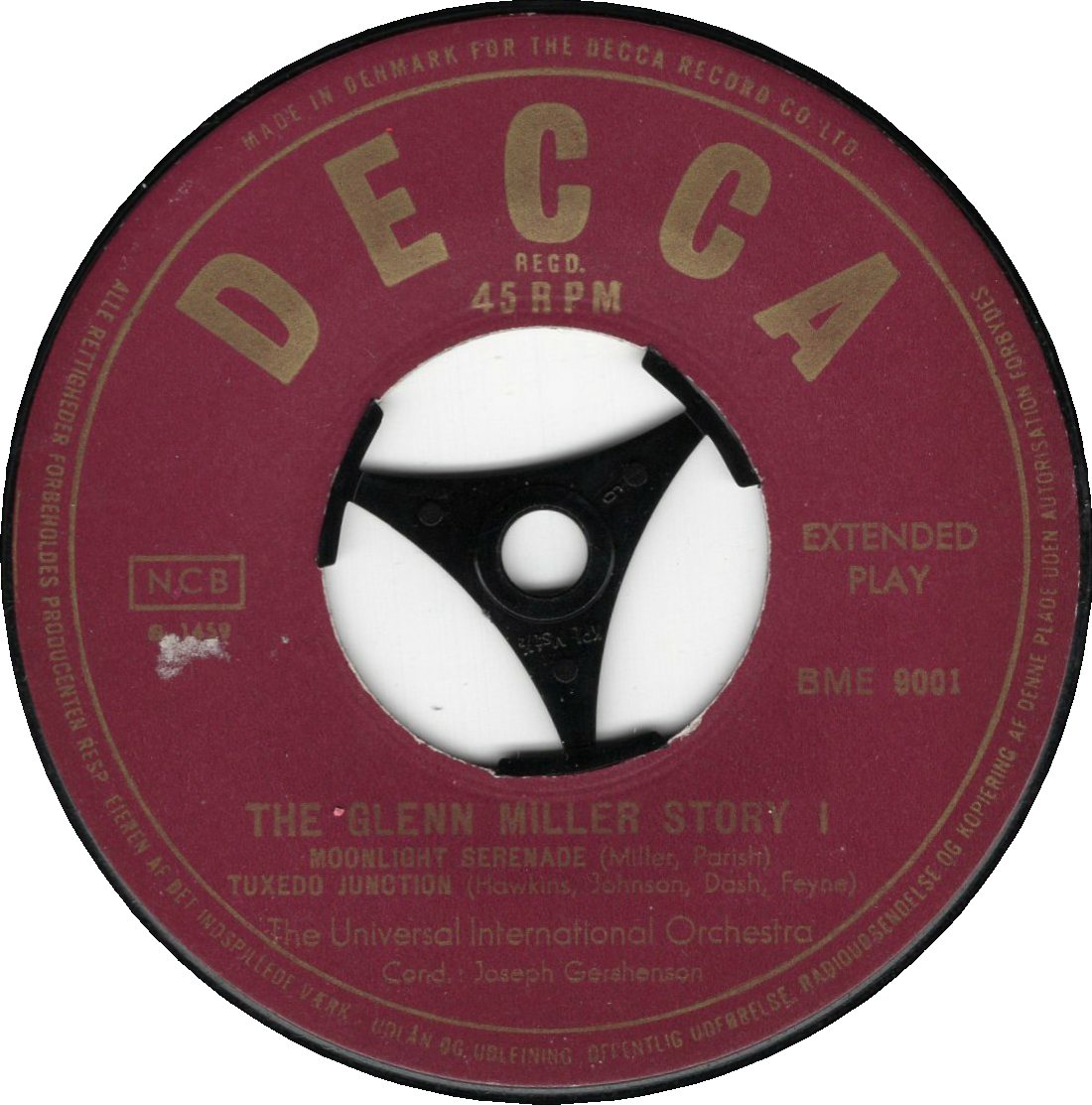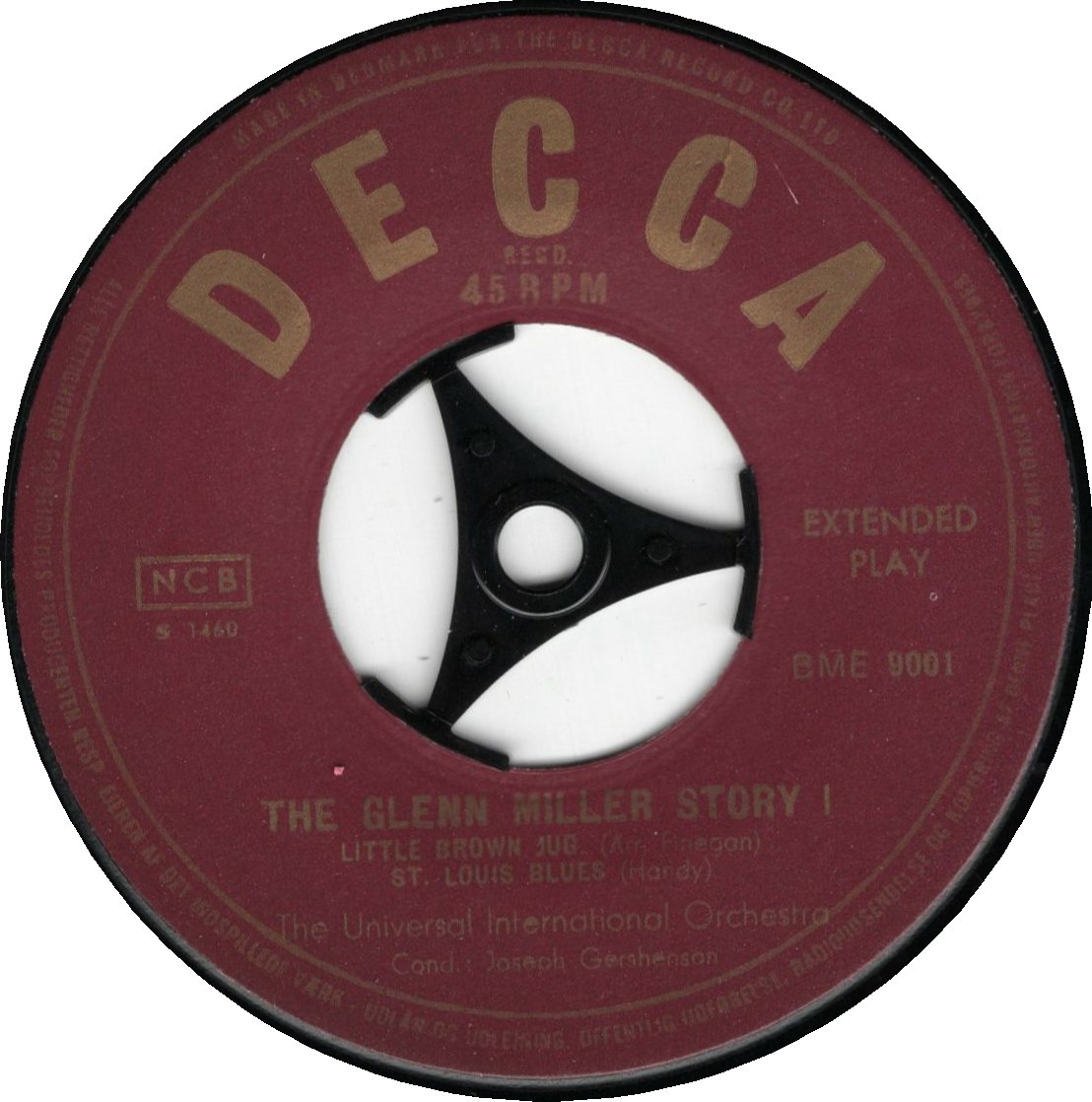 Part 1 was also issued in a plainer sleeve, but still with a photo of Stewart and June Allyson. The labels were also different.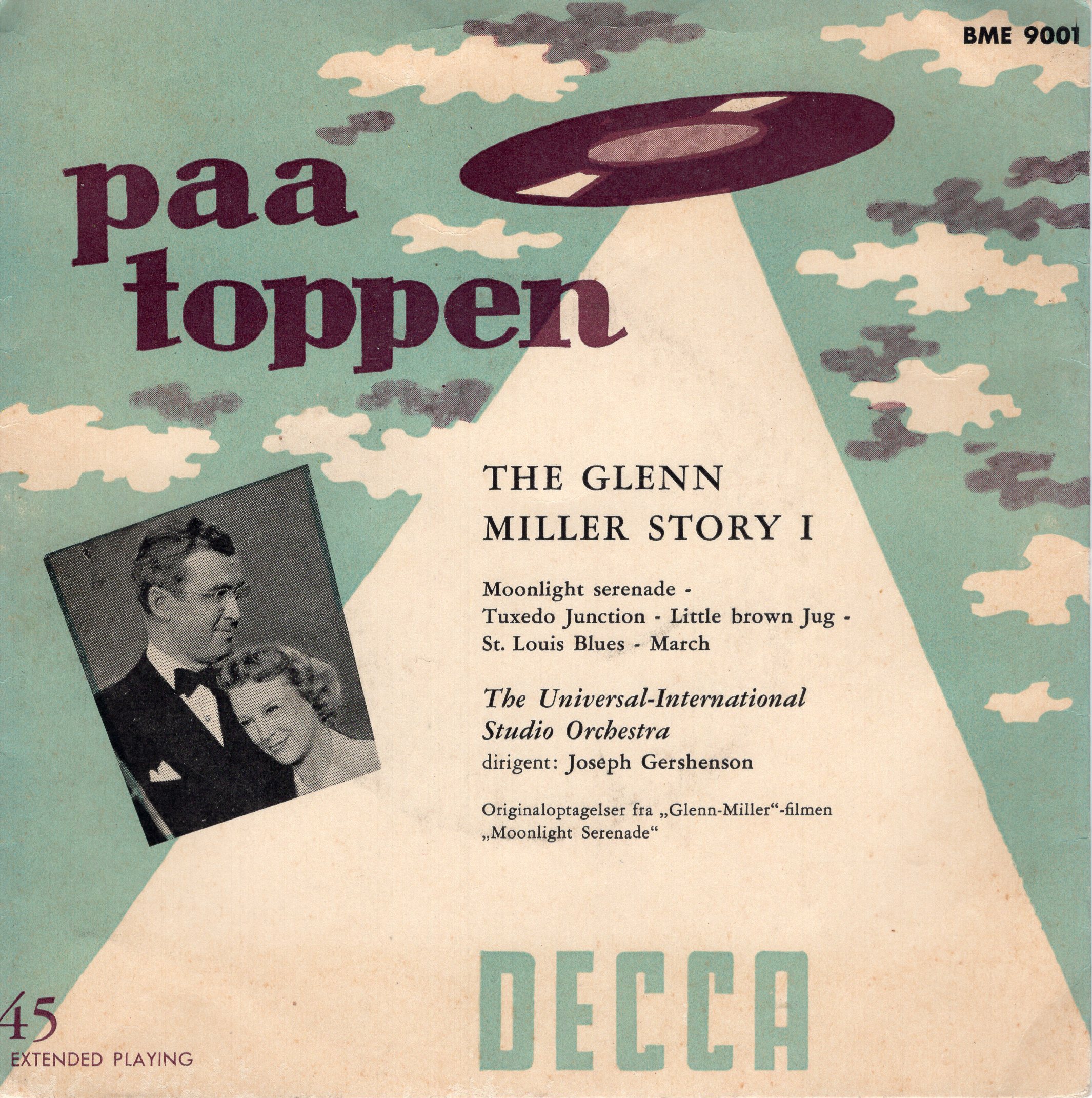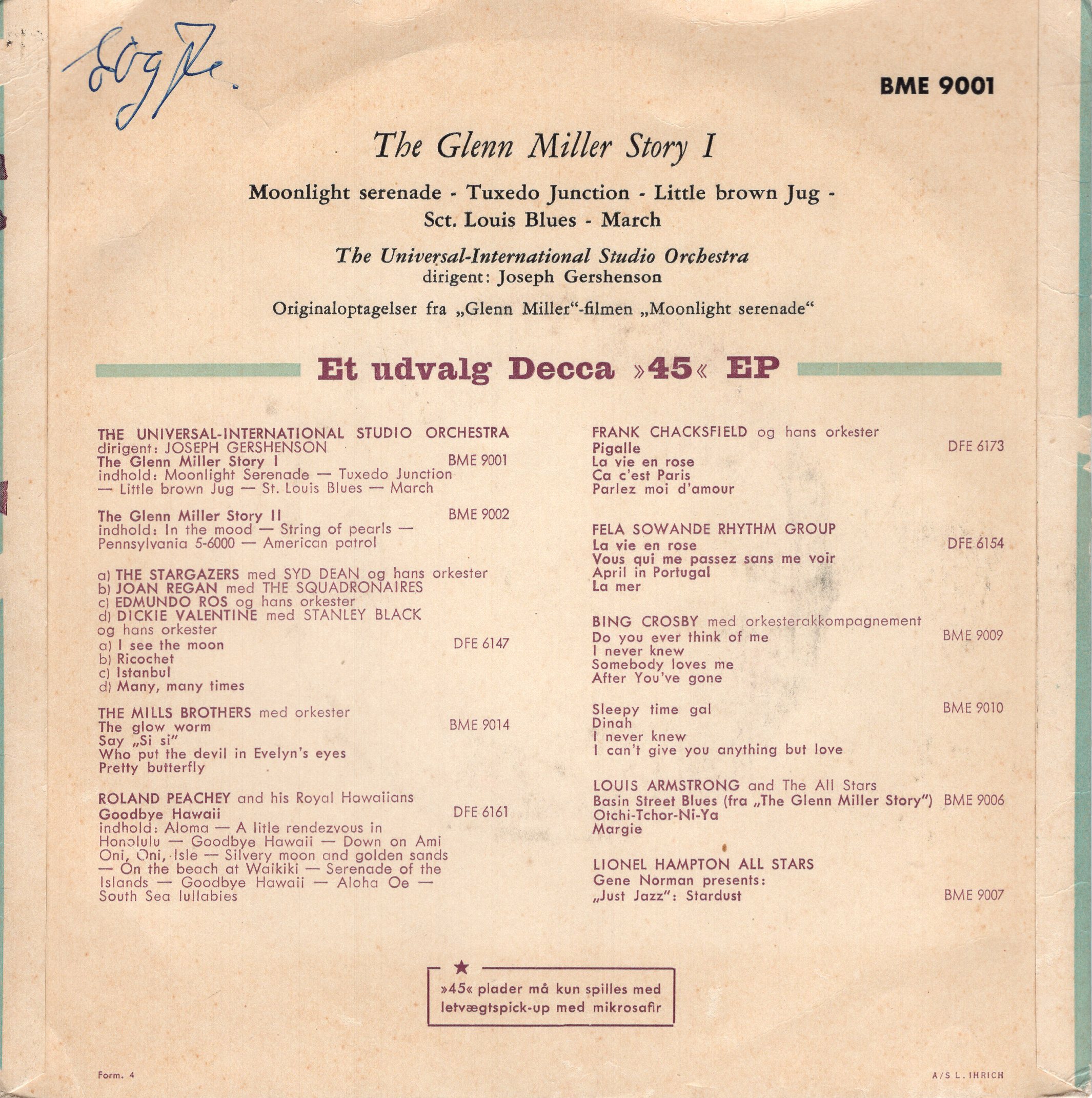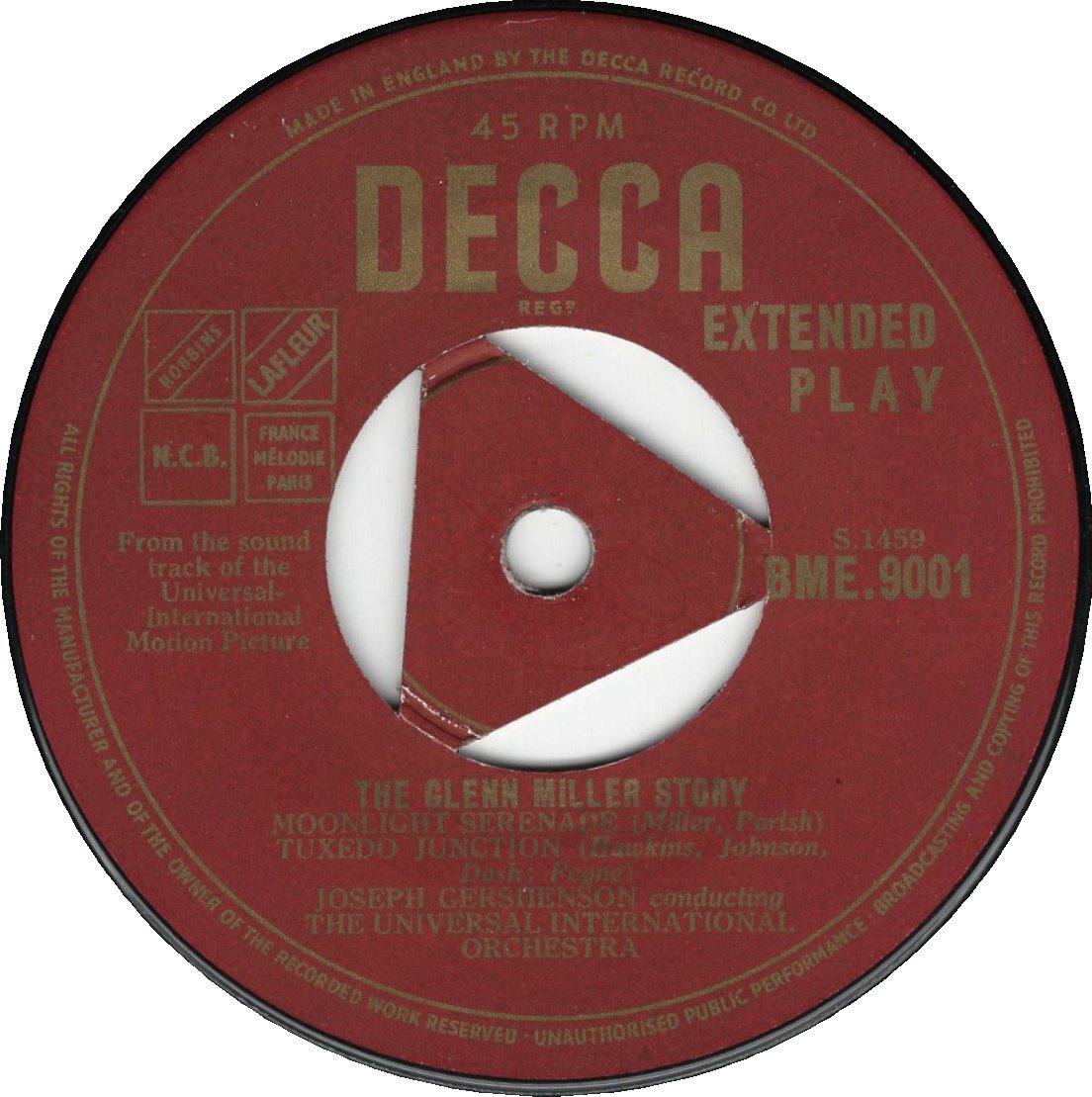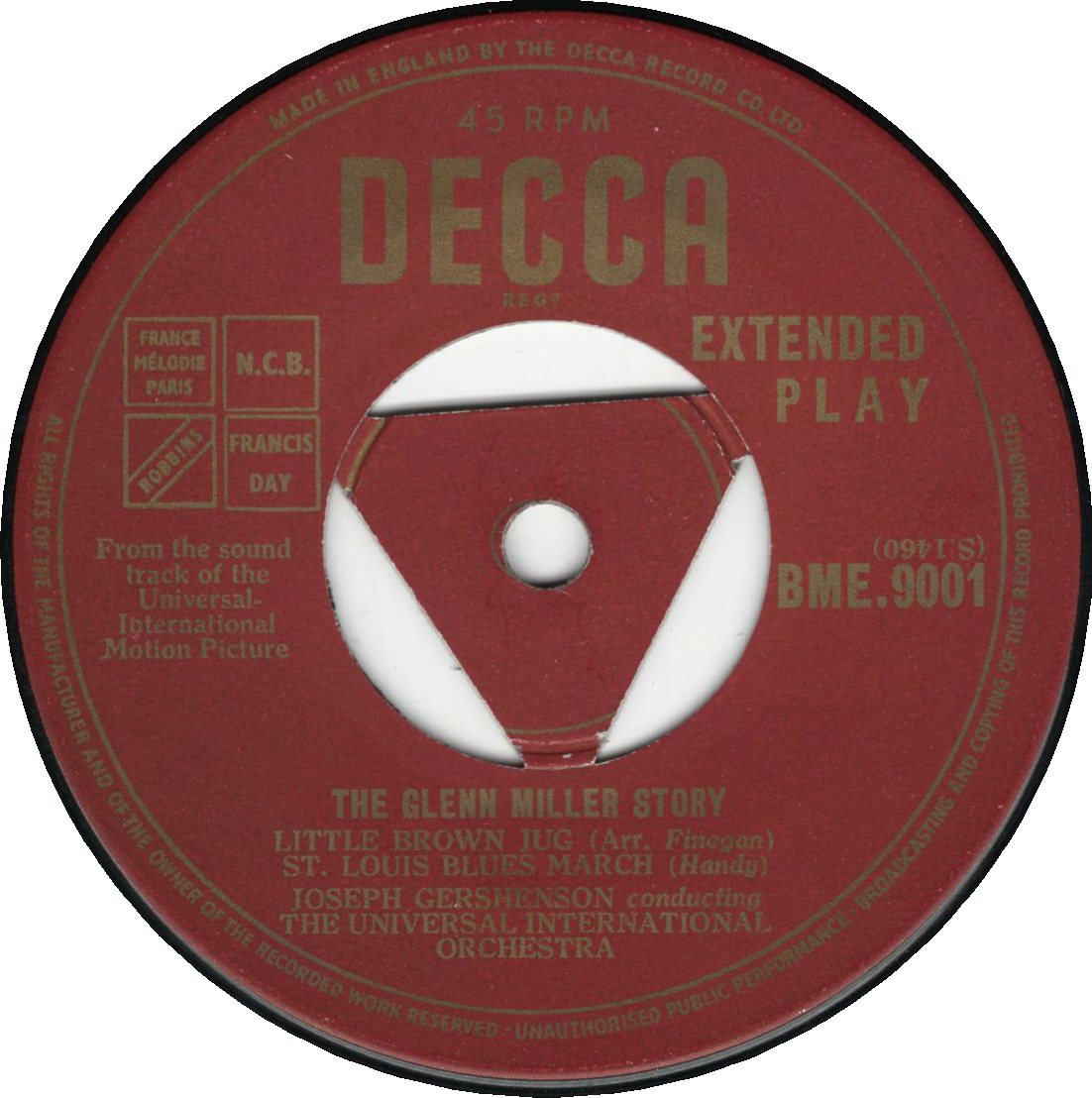 The Glenn Miller Story Part II (Decca BME 9002)
To this point, we have not been able to find a copy of this part similar to the first release at the top of this page, but we are reasonably sure there is one. We do have a copy of the plainer sleeve version. This time only Stewart's photo appears on the cover.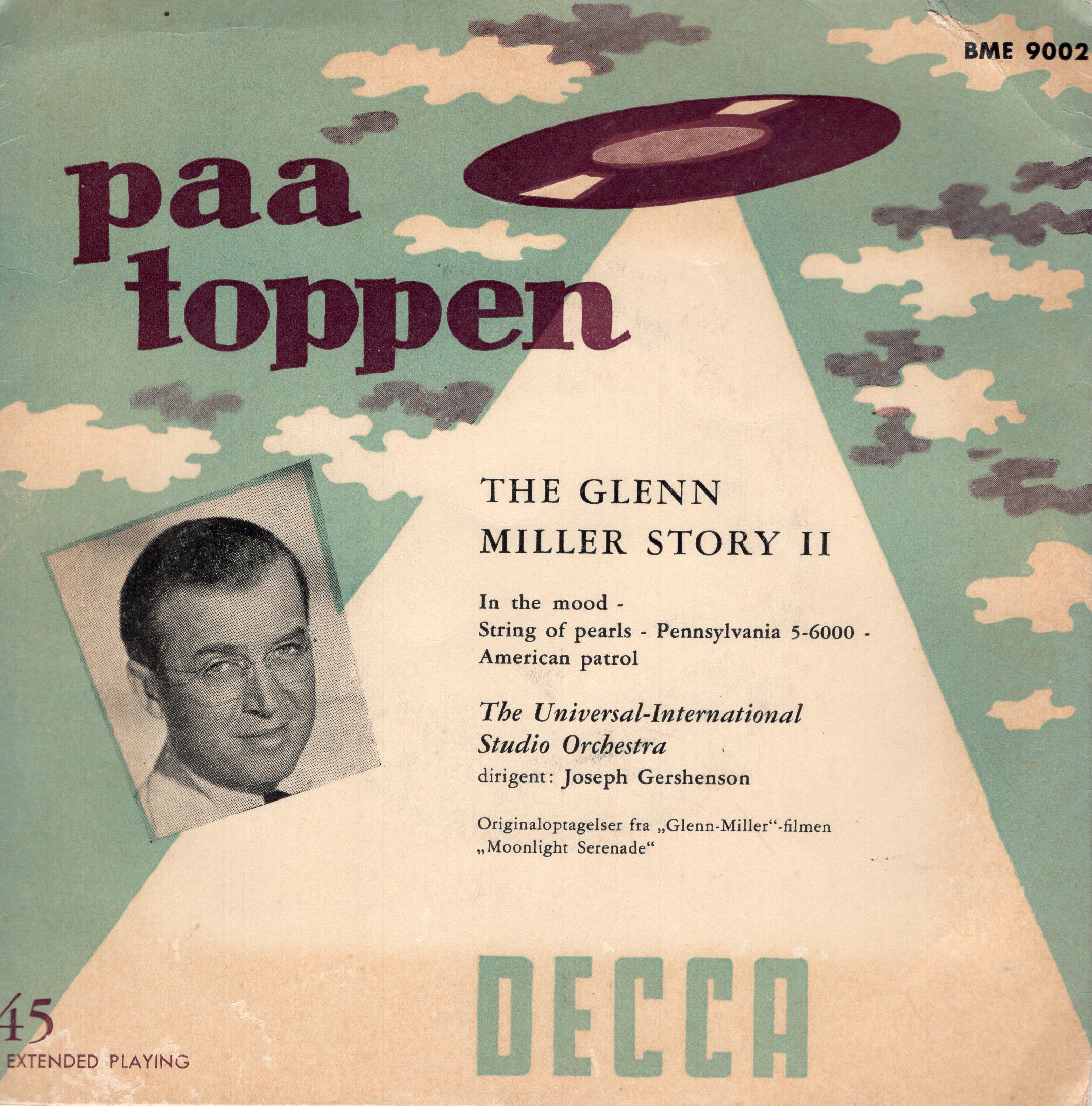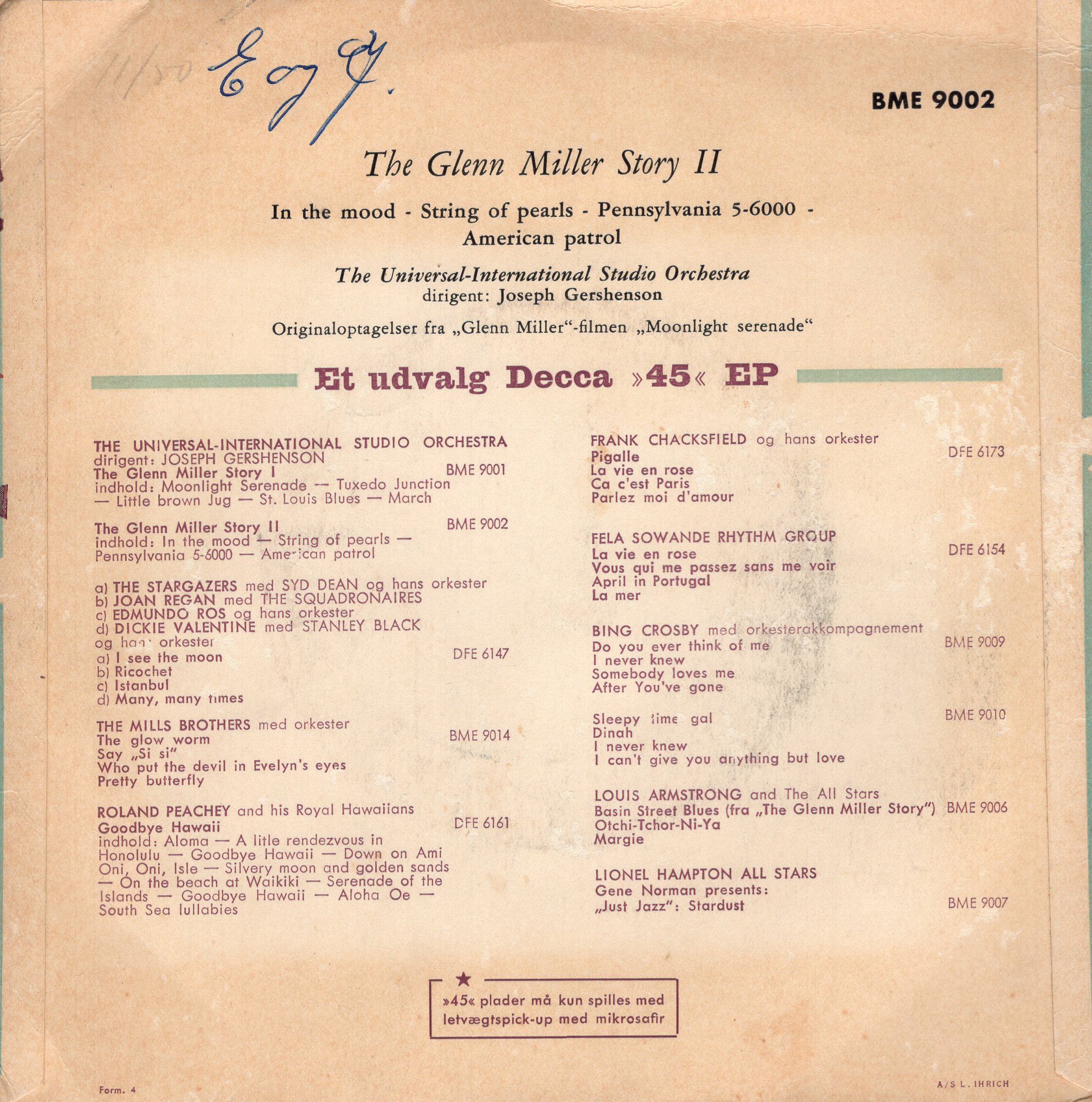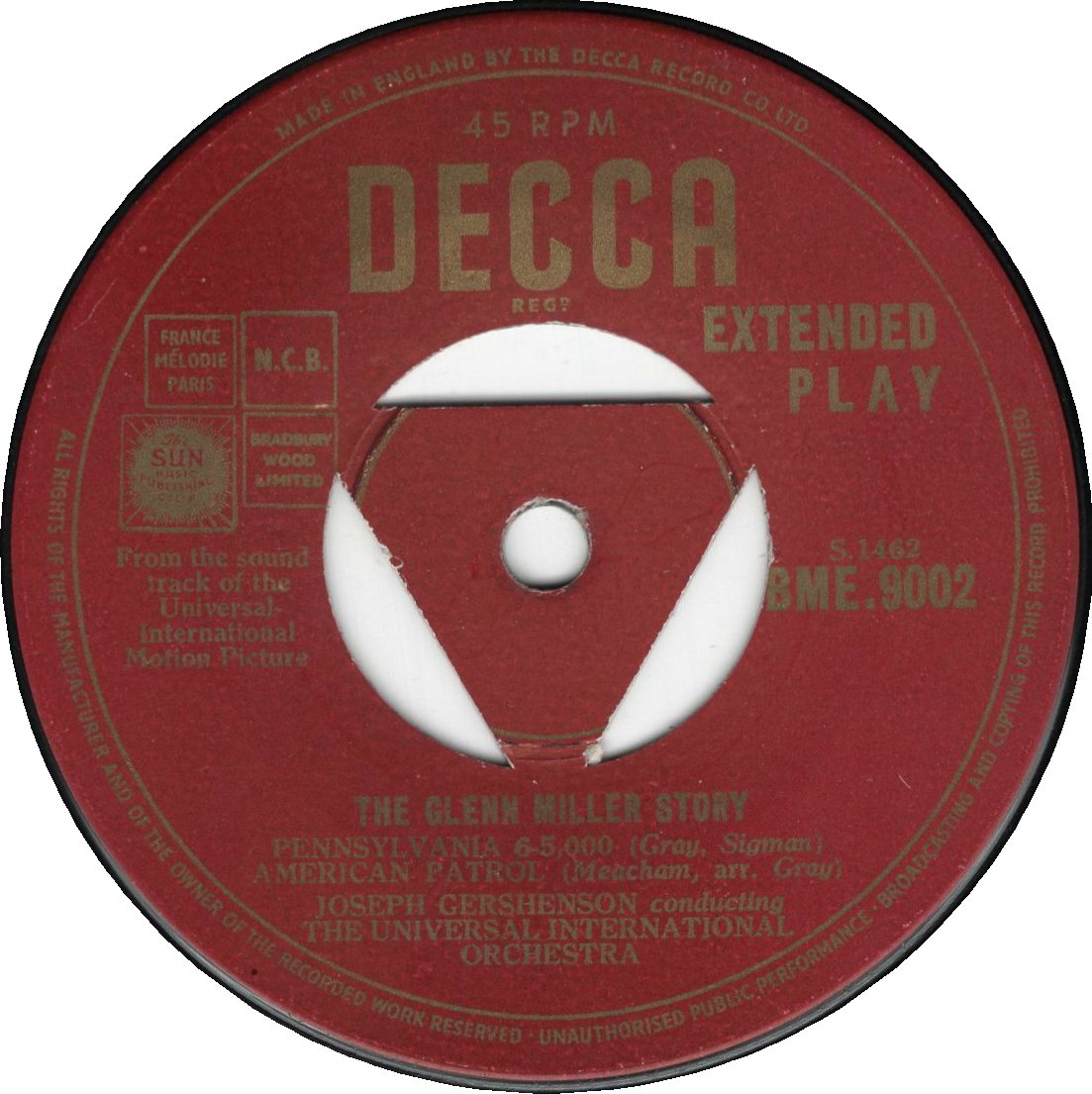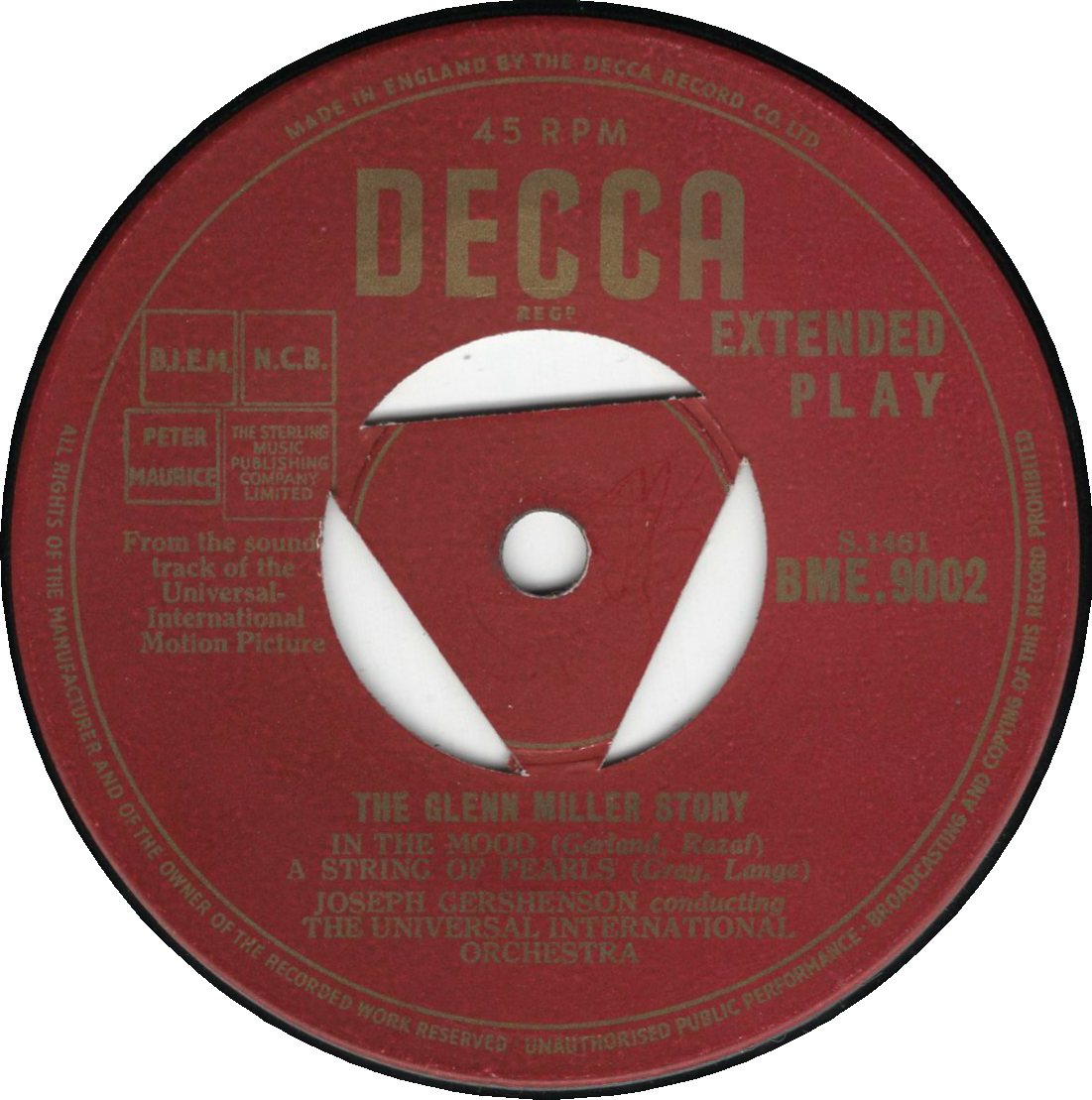 American Patrol/Moonlight Serenade (Decca 45 BM 31223)
This single was issued with a picture sleeve featuring a publicity photo of Stewart for the film.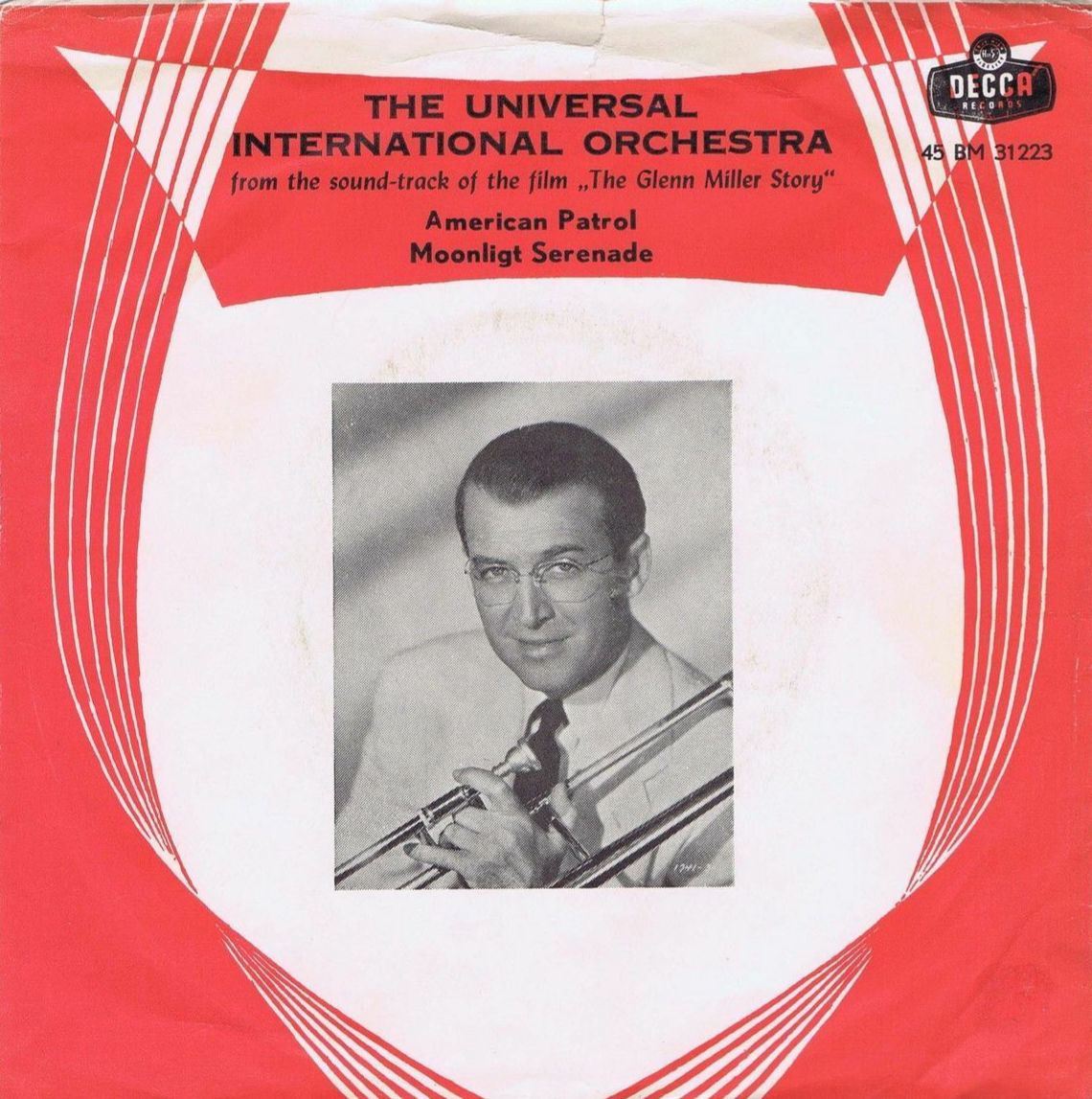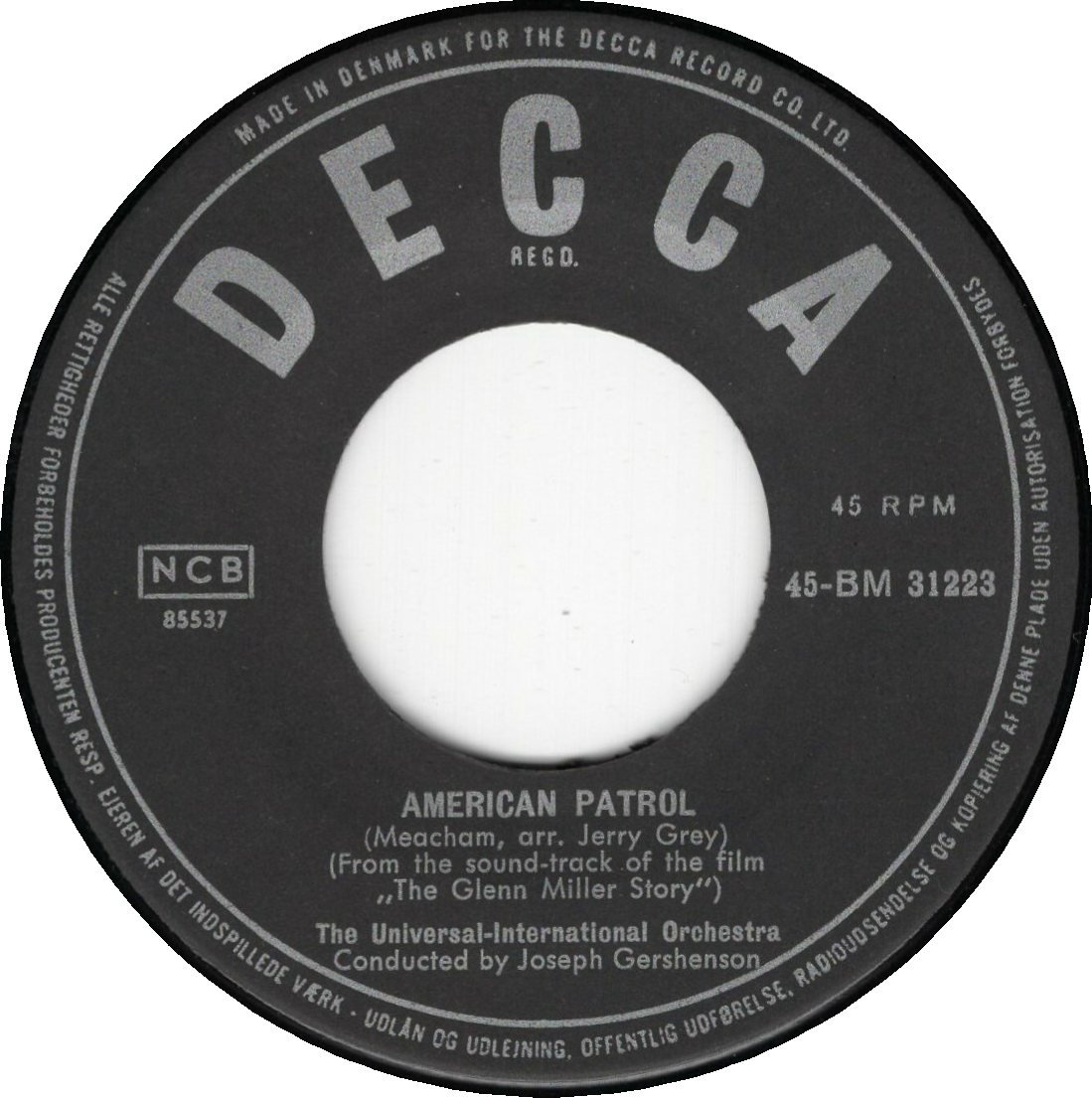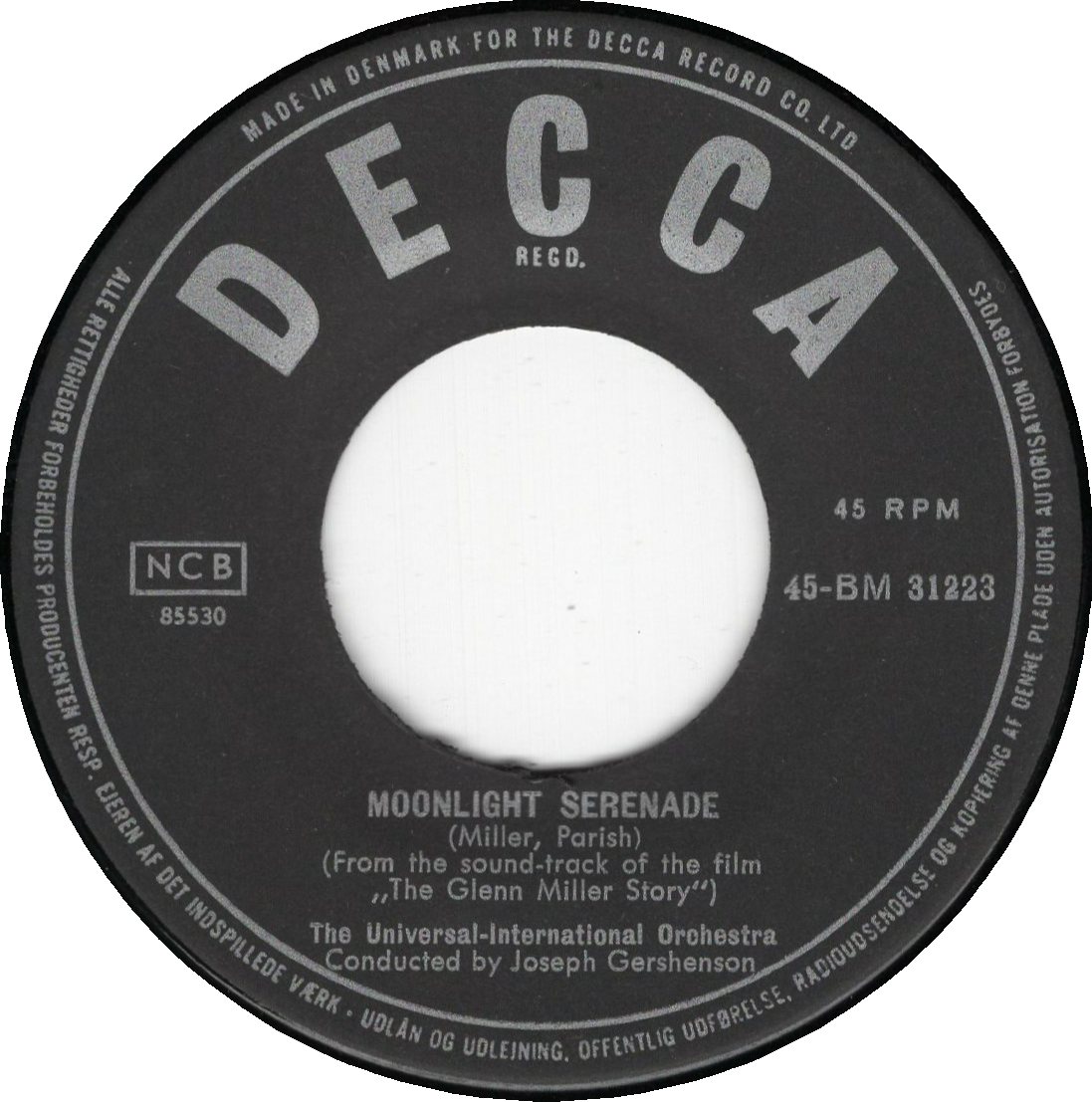 The single was also issued in a slightly different sleeve.