Jimmy Stewart's The Six Shooter shows have been issued in many different forms and by many different companies through the years. Here is one we have not seen before. This is a single cassette released by American Image Archives (Mr. Old Time Radio Shows) of Long Beach, CA.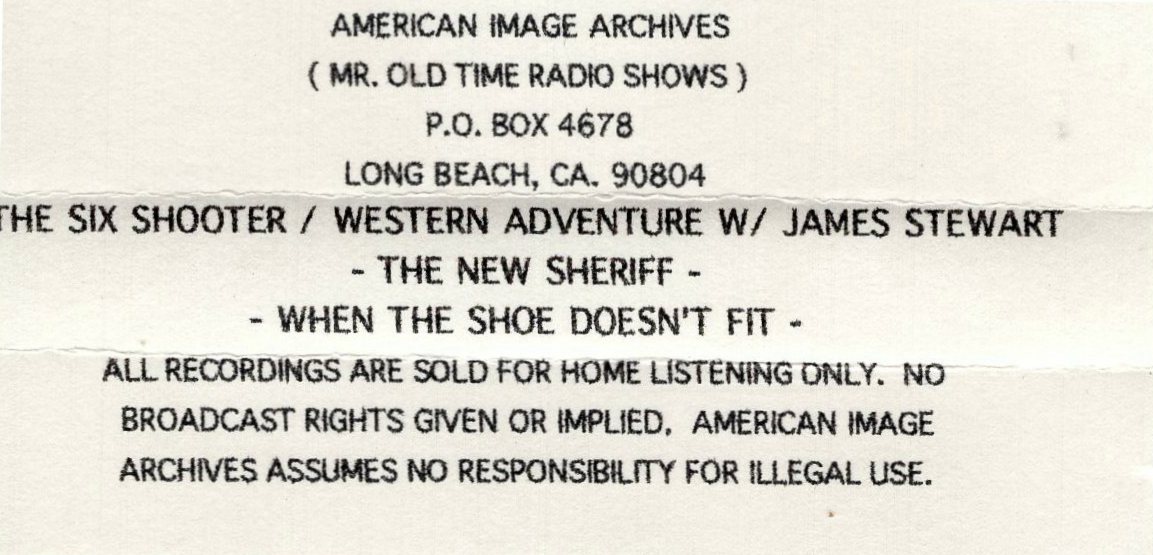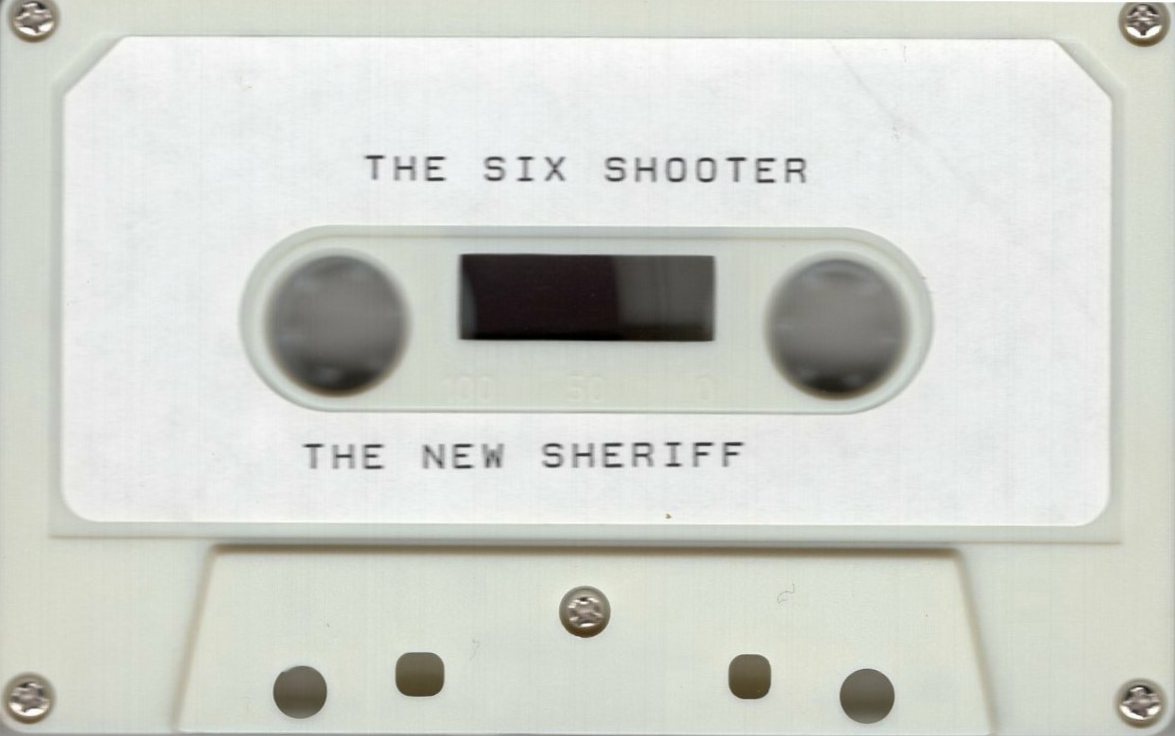 The New Sheriff was first broadcast on June 10, 1954. Read more about it and listen to it here.
When the Shoe Doesn't Fit was broadcast the following week June 17th. To go to the original blog, click here.