A Pressing Engagement was broadcast on December 6, 1953. The title is also sometimes listed as The Groom, Britt is Engaged or Britt Ponset Gets Married. The newspapers advertised this particular show very well, including this photo ad which ran in the Tucson Daily Citizen, Tucson, AZ, on the day before the broadcast.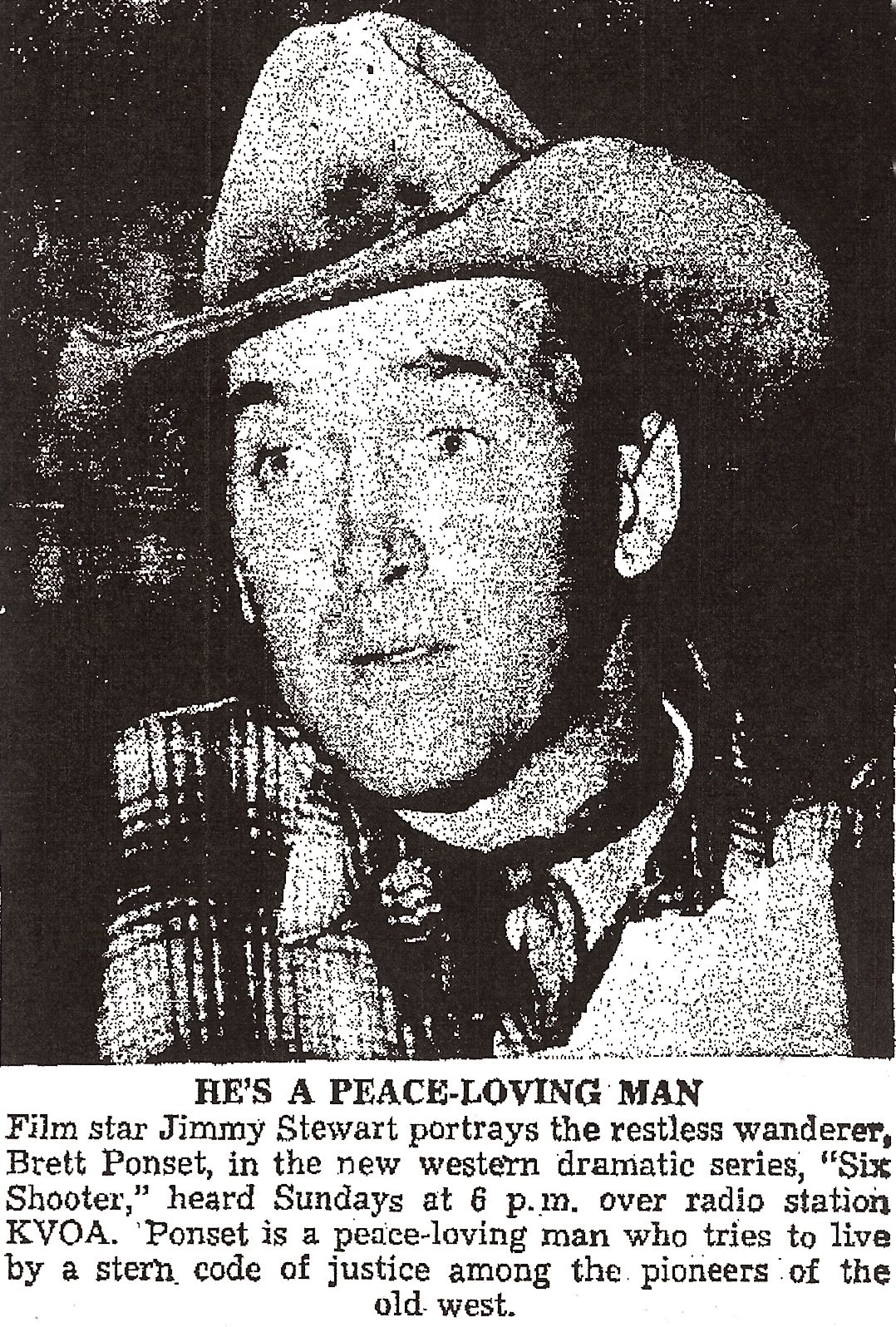 On the day of the broadcast, The Times Recorder, Zanesville, OH, ran not one, but two different ads for the show.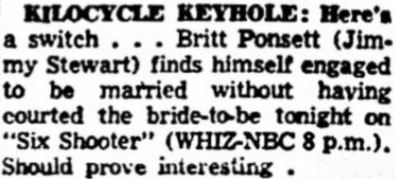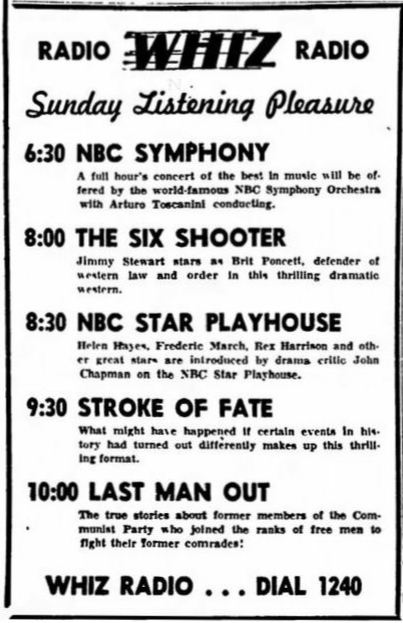 Joining Stewart in the cast were Barbara Eiler as Helen, Virginia Gregg as Minnie Flint, Bill Johnstone as Forrest Trent, Sam Edwards as Quint Todd and Herb Vigran as the checker player.
Britt arrives in Powder Creek to close a cattle deal and finds out, to his surprise, that he is engaged to be married to a local girl named Helen.
Act 1:
Act 2: