Originally broadcast on January 10, 1954, this story is also known by the titles The Prospector and Hiram Grover's Strike. The role of Hiram Grover is played by Howard McNear. Others in the play are Herb Vigran as Enoch Wilson, Bill Johnstone as Doc Nibbles and Barney Phillips and Tony Barrett as the outlaws Len and Zed.
A photo ad for the program appeared in the Syracuse Herald-American, Syracuse, NY.

In the Panama City News-Herald, Panama City, FL, it was part of an ad for the entire Sunday line-up for station WDLP.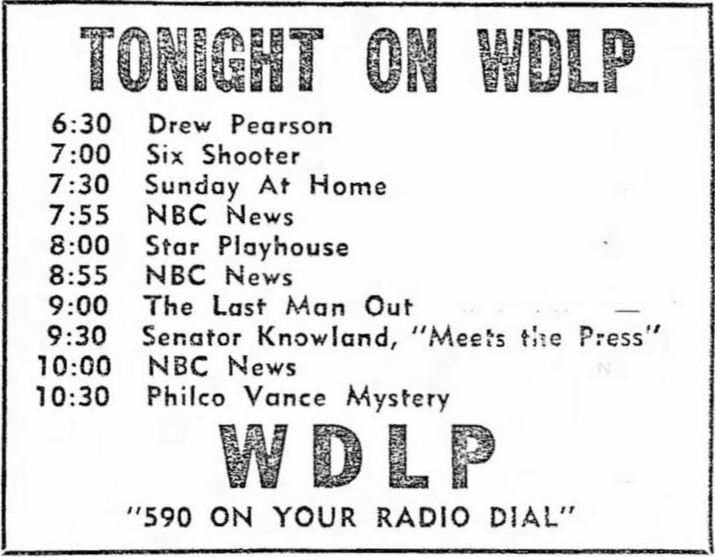 Hiram has found gold, but is seriously wounded by two robbers. It takes a little psychology on Britt's part to get Hiram back on his feet again.
Act 1:
Act 2: