The lack of official titles for these stories leads to trouble once again as this show is know by at least four other names – Billy Riddle, New Sheriff, The Sheriff's Old Man and Man and Boy. At least one newspaper, The Post-Standard, Syracuse, NY, ran a nice photo ad this week.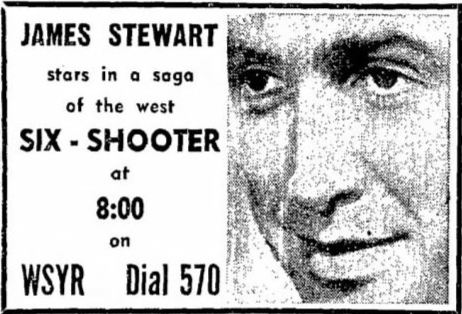 As has become normal, a preview of the show also appeared in a display ad in The Fresno Bee, Fresno, CA.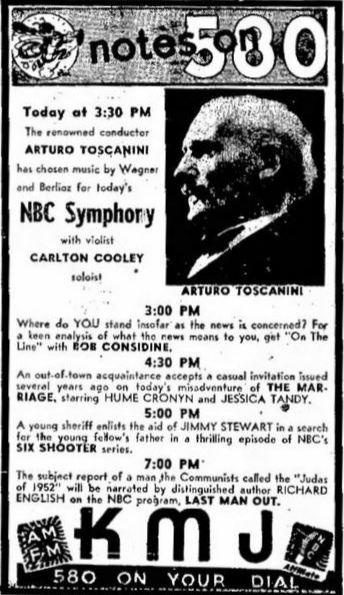 The cast for this night's show included James McCallion as Billy Riddle, Ken Christy as Ben Reed, Howard McNear as Cotton White and Alan Reed (later the voice of Fred Flintstone) as Milt.
Billy Riddle is the new sheriff of Dawson. Billy sets out to capture Ben Reed and takes Britt along in case there's trouble. When they finally catch the man, Billy is in for a real surprise.
Act 1:
Act 2: