This wartime series of 13 shows was the creation of Norman Corwin. As outlined in Jimmy Stewart on the Air, all programs were aired on the four major networks (NBC, CBS, ABC, MBS) on Saturdays from 7-7:30 pm. Stewart appeared on one show, Your Air Force, which was broadcast on April 4, 1942. This preview of the show appeared in the Capital Times, Madison, WI, on the day of the broadcast: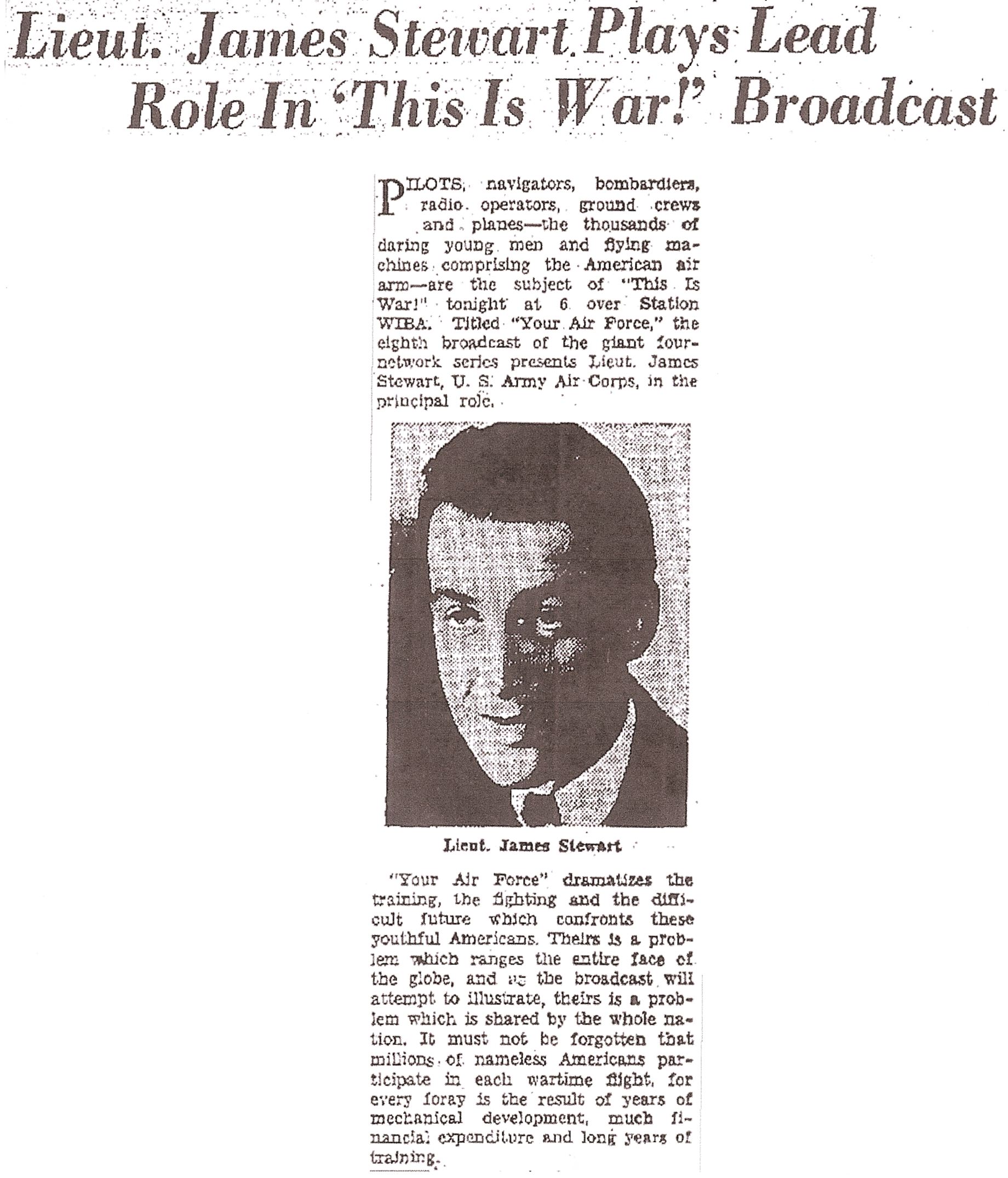 This program has several connections to Stewart's post war activities. The music for the show was written by Charles Dant. Stewart would work with him again on the soundtrack for the film Shenandoah. Also, one of the actors portraying a pilot in the show was Frank Albertson, who would play the role of Sam Wainwright in the film, It's a Wonderful Life.
Now, let's listen to the full program:
Part 1:
Part 2:
If you would like to read the script for this show, and all the other shows in the series, look for the book, This Is War! A Collection of Plays About America on the March (Dodd, Mead & Company, 1942).