The same Stewart recording was used for the 1950's V.I.P. Radio and the 1960's The Big Sound self-promotion discs provided to radio stations on a subscription basis. The idea of this particular set of recordings was to supply a celebrity framework around which the local disc jockey could identify himself and the stations. As you will hear, there are pauses in Mr. Stewart's speech where the DJ could supply the local information. Also notice that Jimmy mentions something with which he was intimately familiar…the instrument panel of a B-52.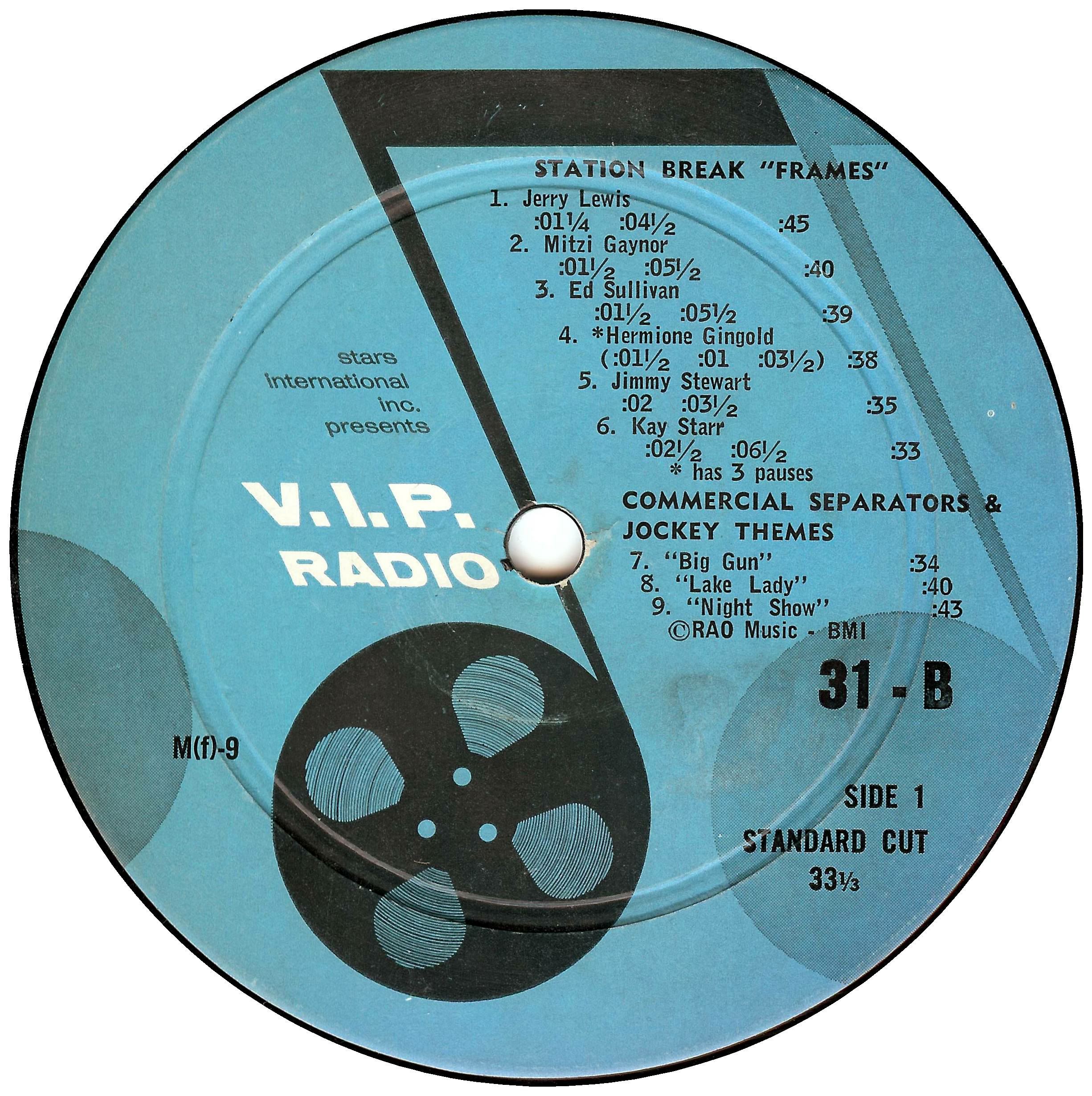 Only the six station break "frames" shown on the label are included on this record; all the other tracks are instrumental station breaks and themes.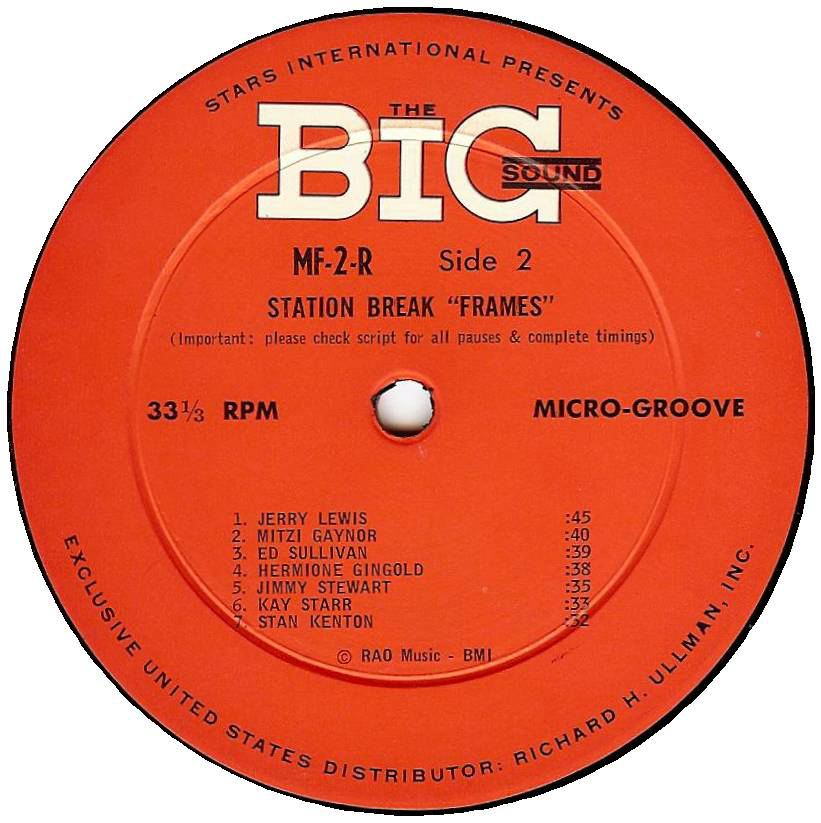 Although the audio is the same as that on the V.I.P. disc, there are many more celebrities appearing here. Added have been Stan Kenton, Billy Eckstine, Dagmar, Shelley Berman, Dean Martin, Jo Stafford, Jack Lemmon, Lionel Hampton and Joni James.