After the Thin Man was released at the end of 1936. It starred William Powell and Myrna Loy. Stewart got third billing. There was no soundtrack issued for the film, but one song, Smoke Dreams (Nacio Herb Brown/Arthur Freed), was recorded by several artists. The hit version was issued by Benny Goodman and his Orchestra with vocals by Helen Ward on Victor 25486. It entered the Billboard chart on January 23, 1937, and remained on the chart for five weeks, peaking at #4.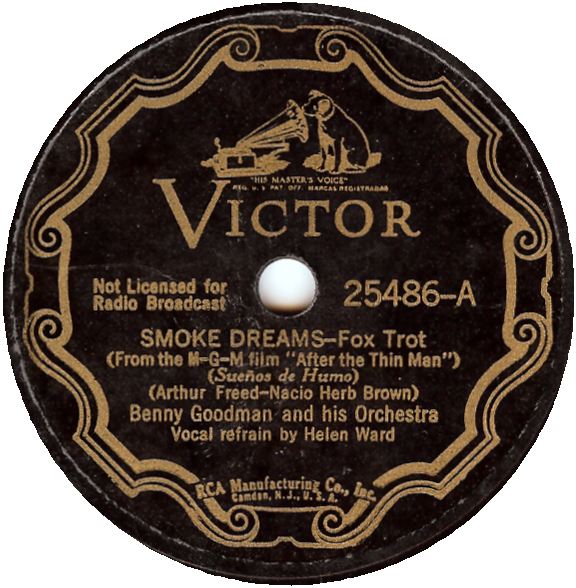 Two further versions were also released, but failed to chart.
Decca 1120 – Abe Lyman and his Californians, vocal chorus by Sonny Schuyler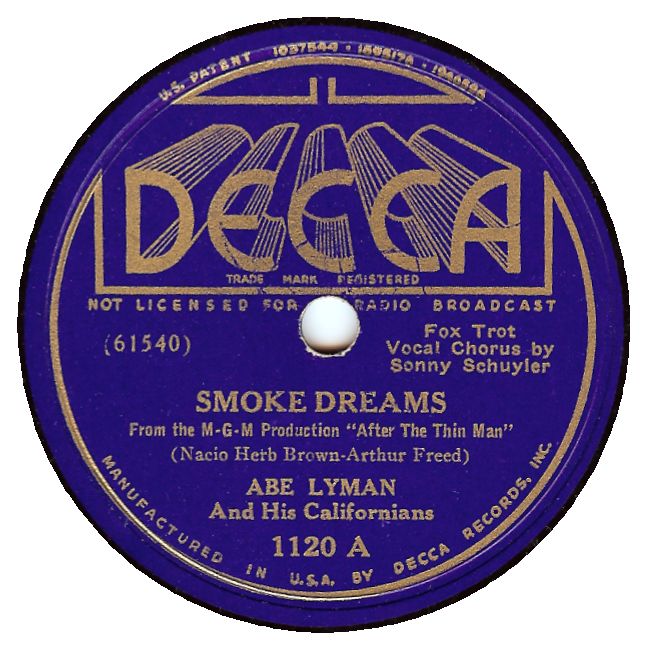 Vocalion 3420 – Ray Pearl and his Orchestra, vocal chorus Fran Schneider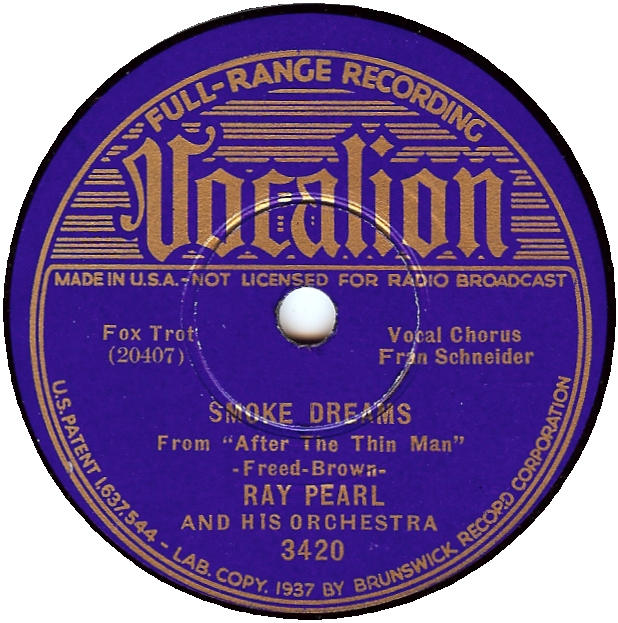 There also was sheet music issued for the song, but only the two stars of the film, along with Asta, their dog, appear on the cover.