The 1953 Heart Fund Drive for the American Heart Association took place during the month of February. A special disc to help publicize the event was prepared by the Gotham Recording Corporation (GRC-2324) and distributed to radio stations.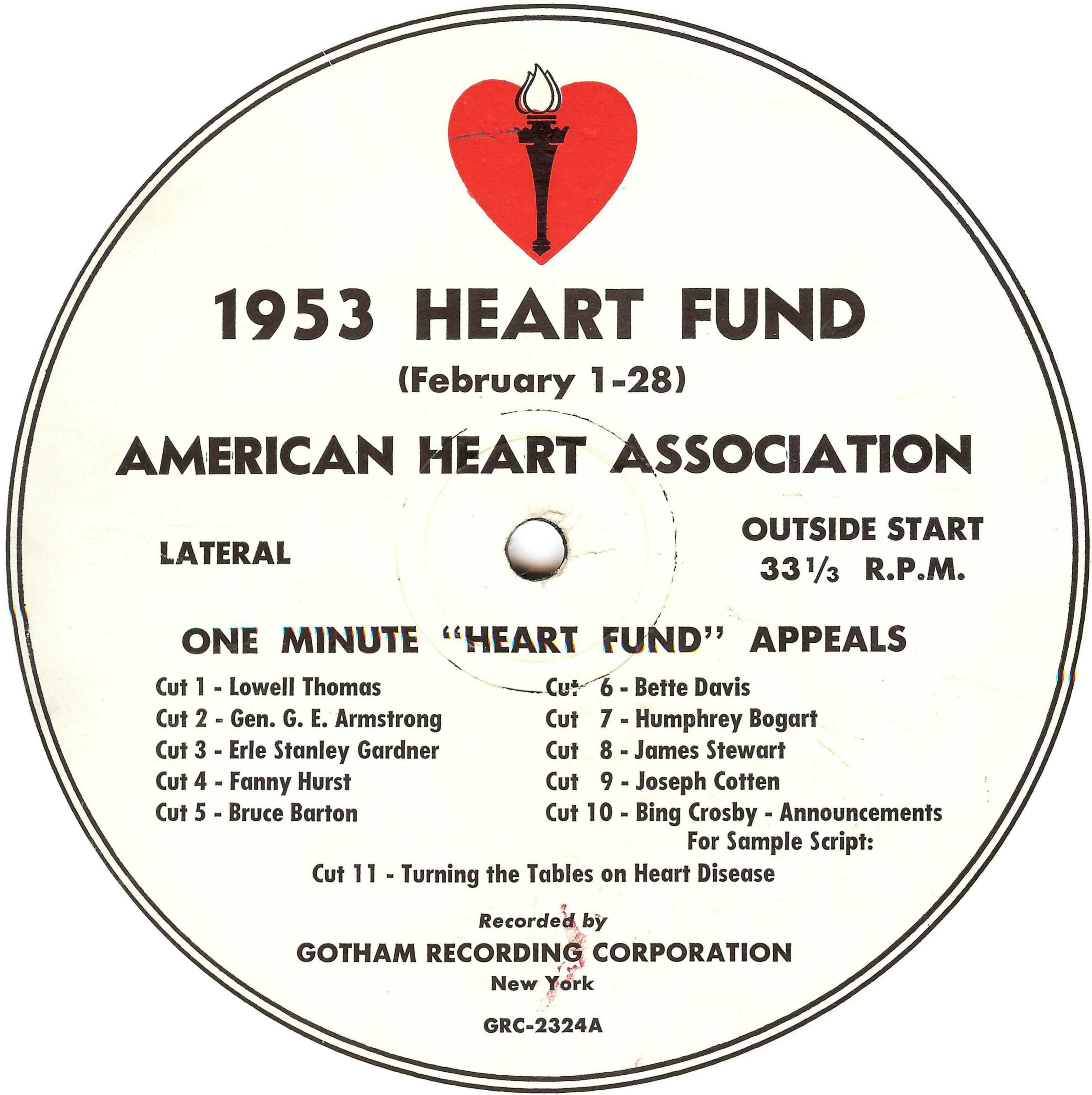 Stewart delivered the following message:
This same message would be used again on the 1957 Heart Fund disc.
For more complete details on this disc, see Jimmy Stewart on the Air.