This 4-LP set was issued in 2010 on the Doxy Label (DOY 003LP). The three soundtracks included were Vertigo, The Wrong Man and North by Northwest. The jacket was a deluxe 4-fold gatefold design featuring extensive sleeve notes about each score and pictures of the original movie posters. The albums were all pressed on HQ virgin 180-gram vinyl.
The soundtrack for Vertigo was spread over three sides of two records in the set – side 3-4-5.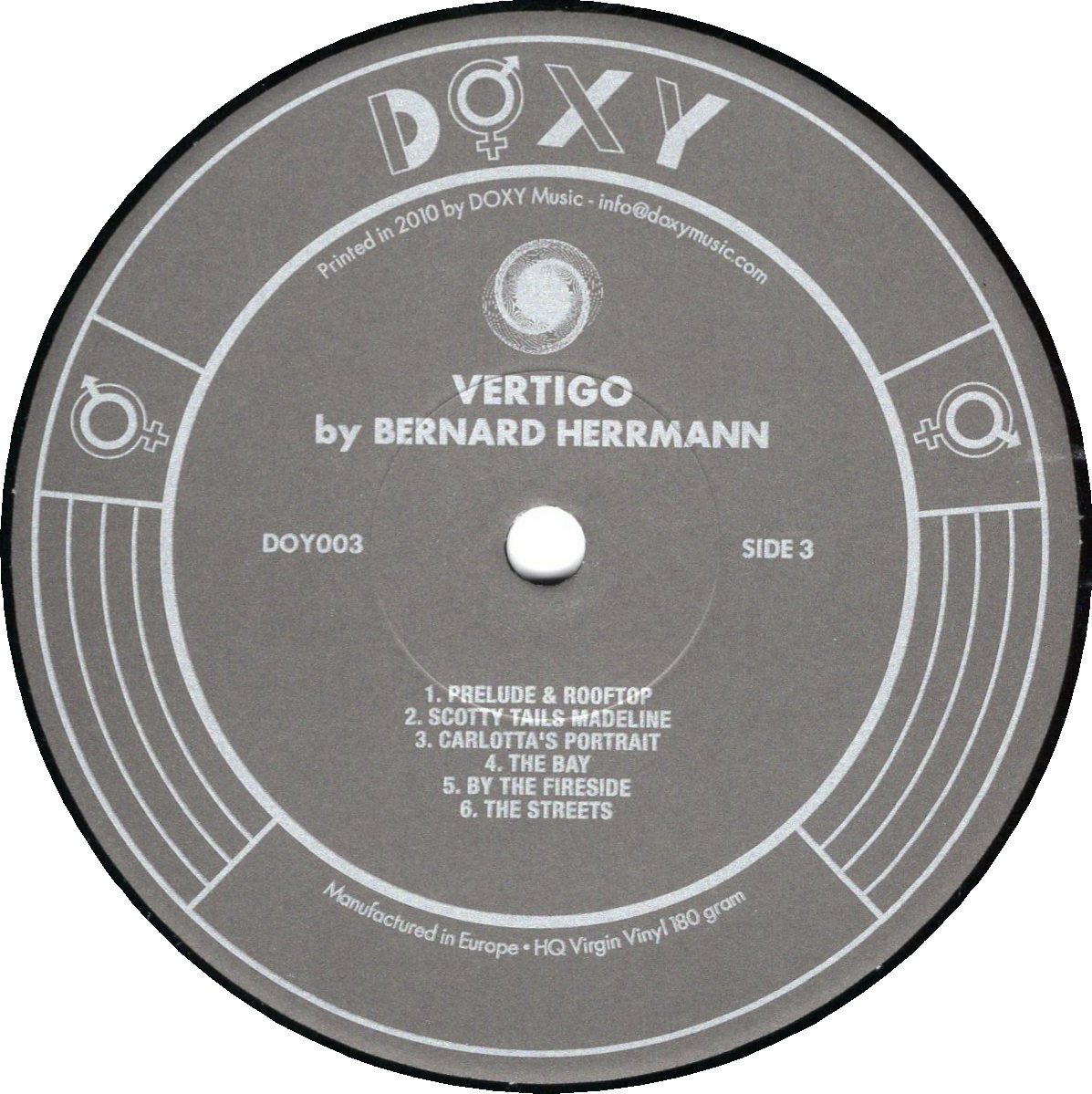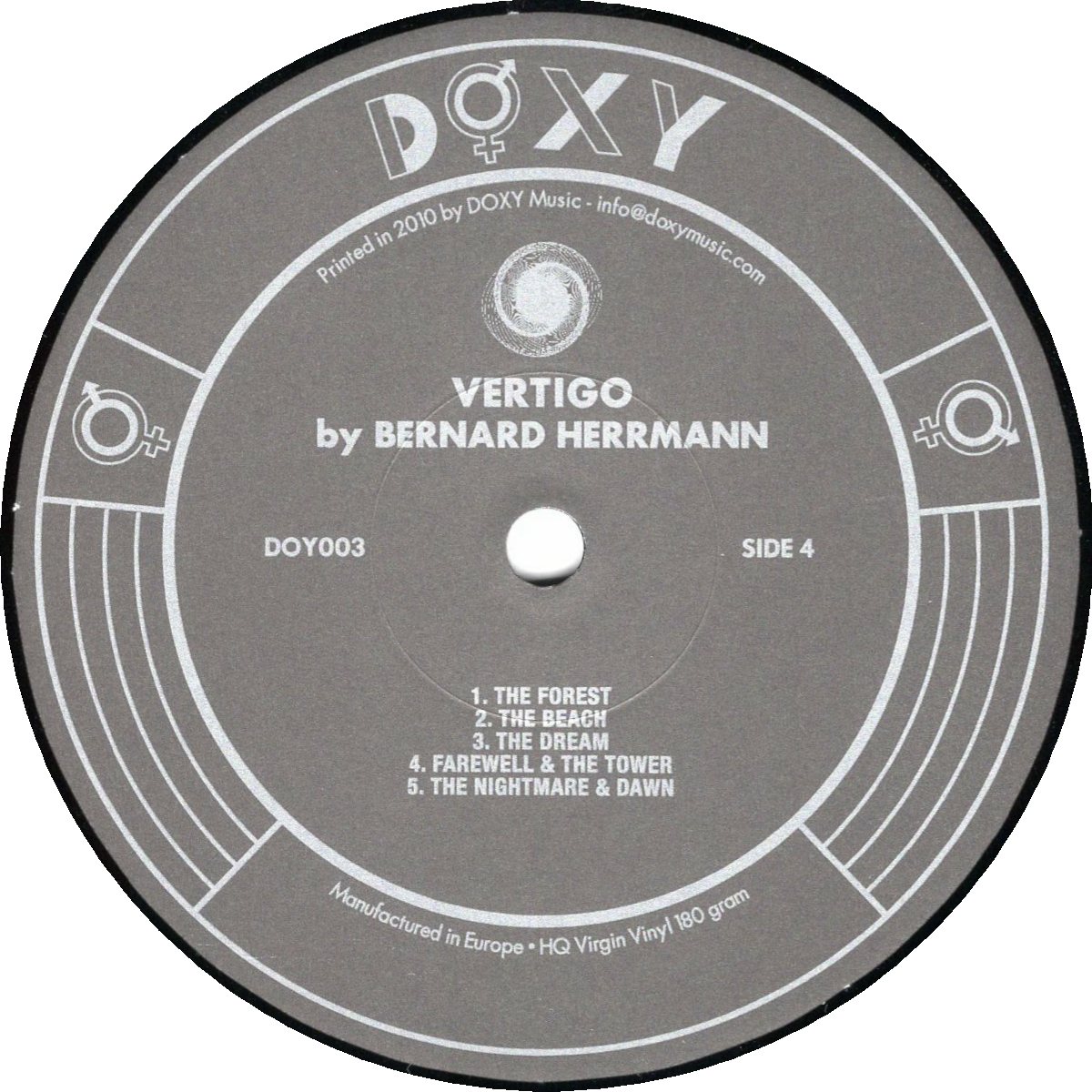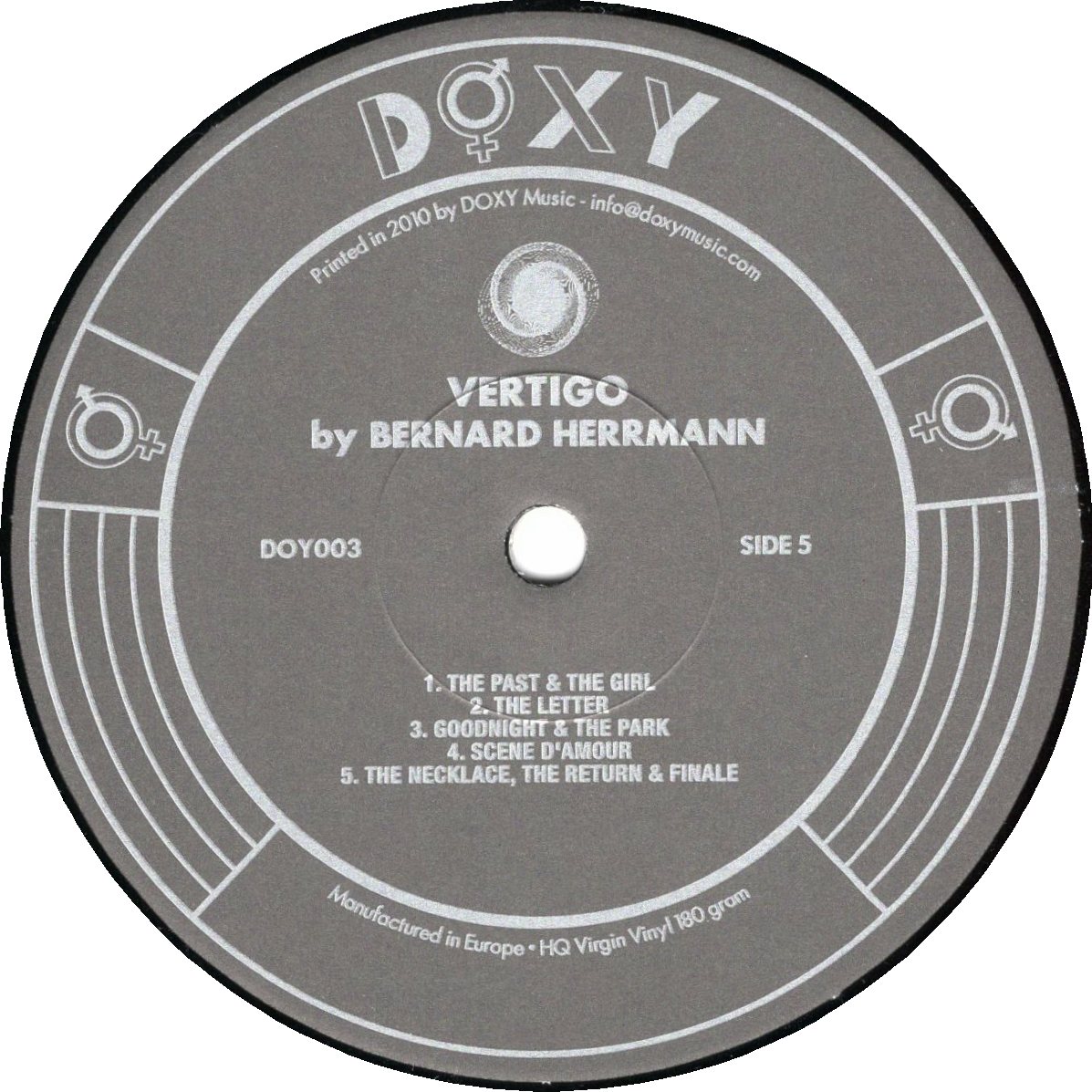 The movie posted used on the inner sleeve was this one.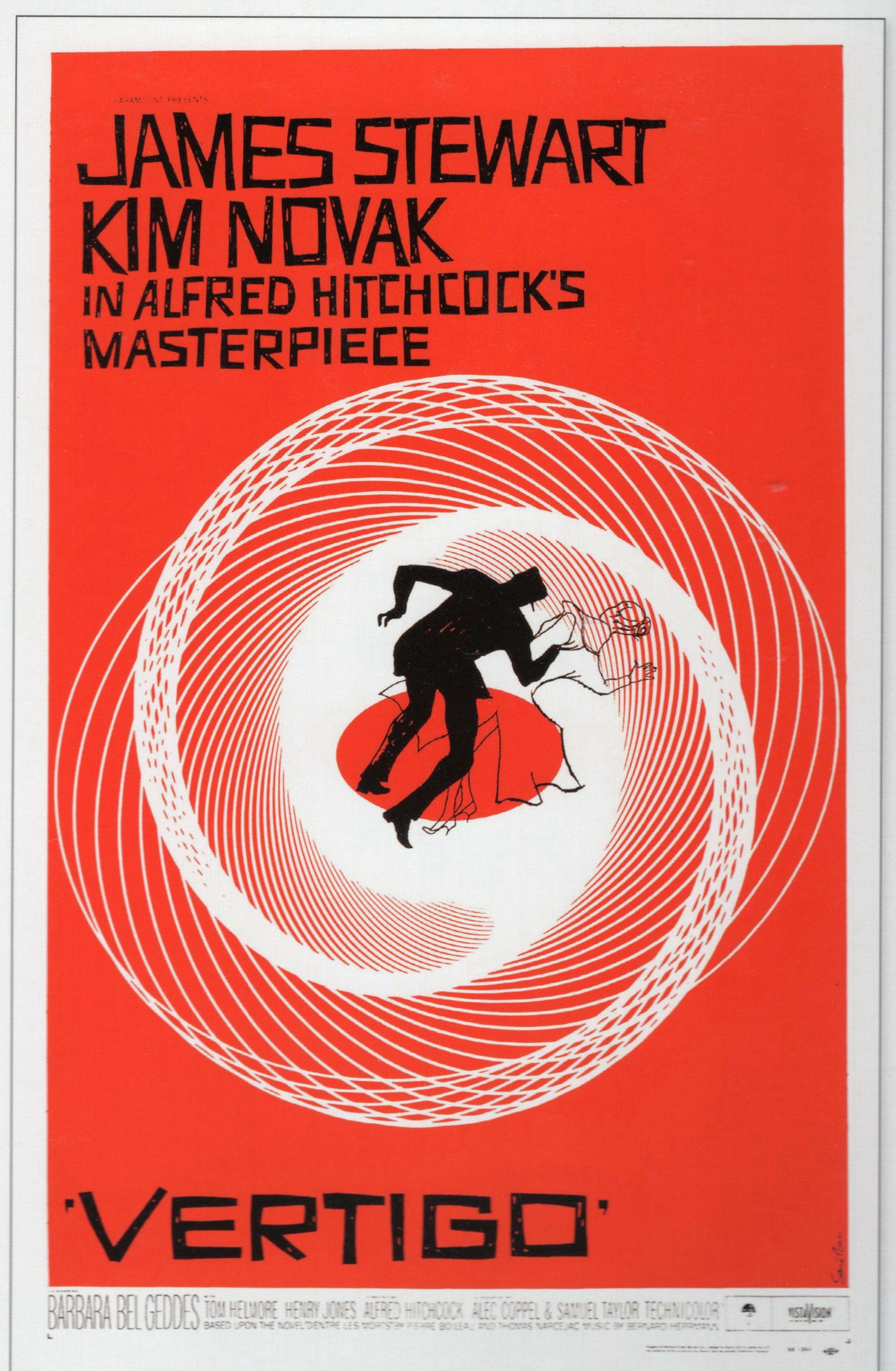 The liner notes appeared on the sleeve opposite the poster.