In 1999, AMC Movies to Go issued the 2-cassette set, She Wore a Yellow Ribbon/Destry Rides Again (AMC 51498). Destry Rides Again is the Lux Radio Theatre production, starring Stewart and Joan Blondell, which was originally broadcast on November 5, 1945. John Wayne, who starred in She Wore a Yellow Ribbon, towered over Jimmy on the front of the box which contained the cassettes.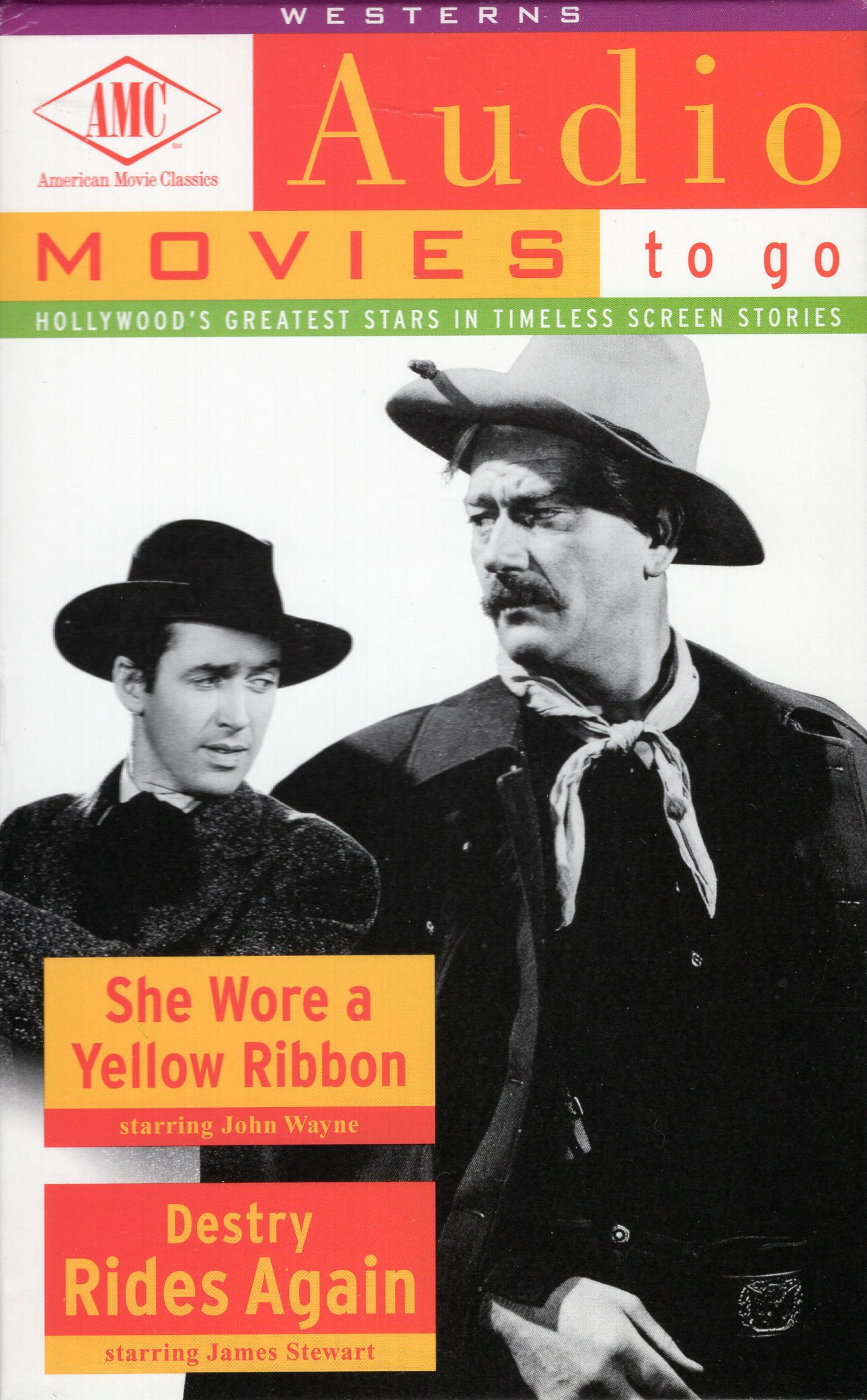 On the back of the box, they received about equal billing: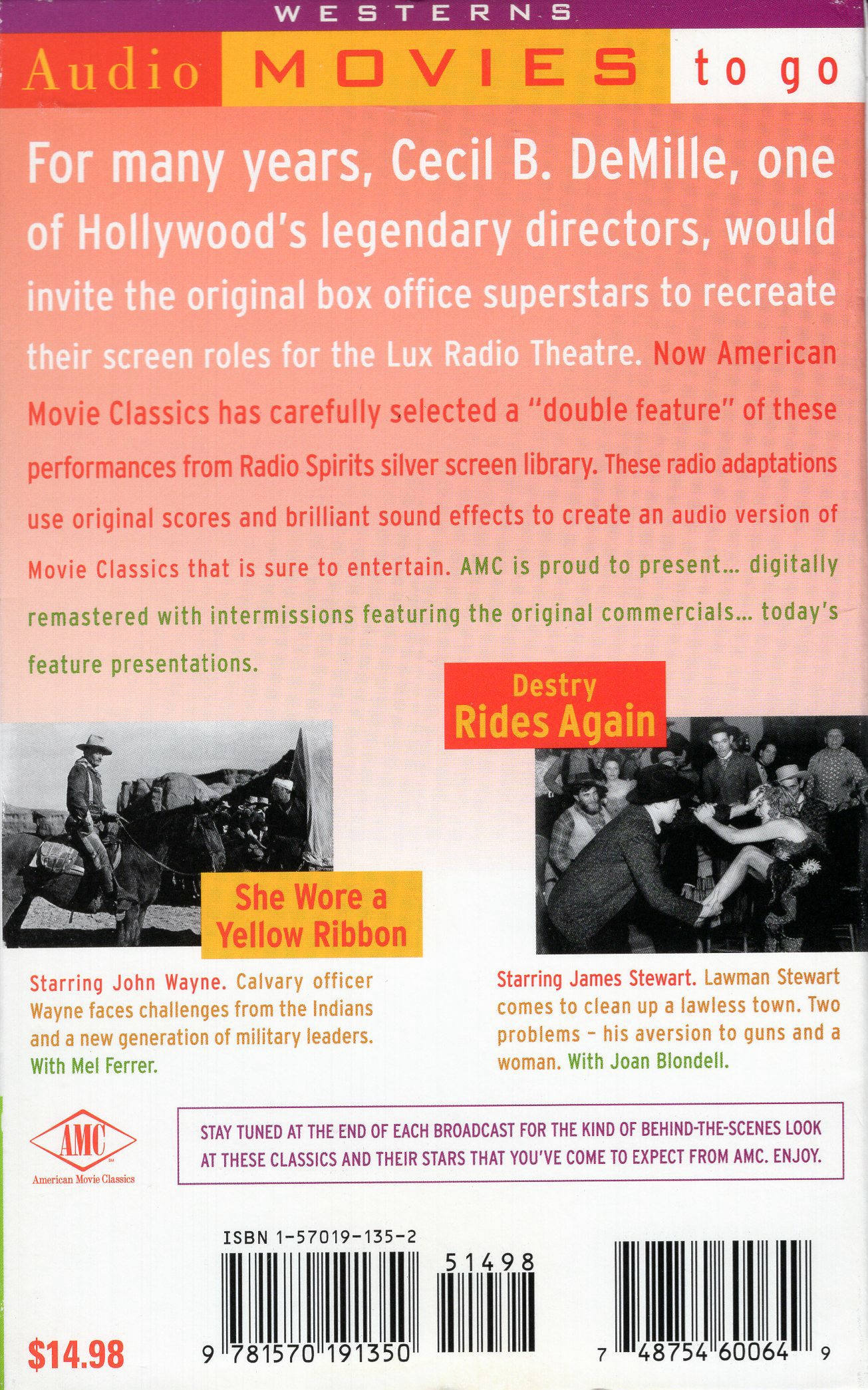 Below are scans of the Stewart j-card and cassette: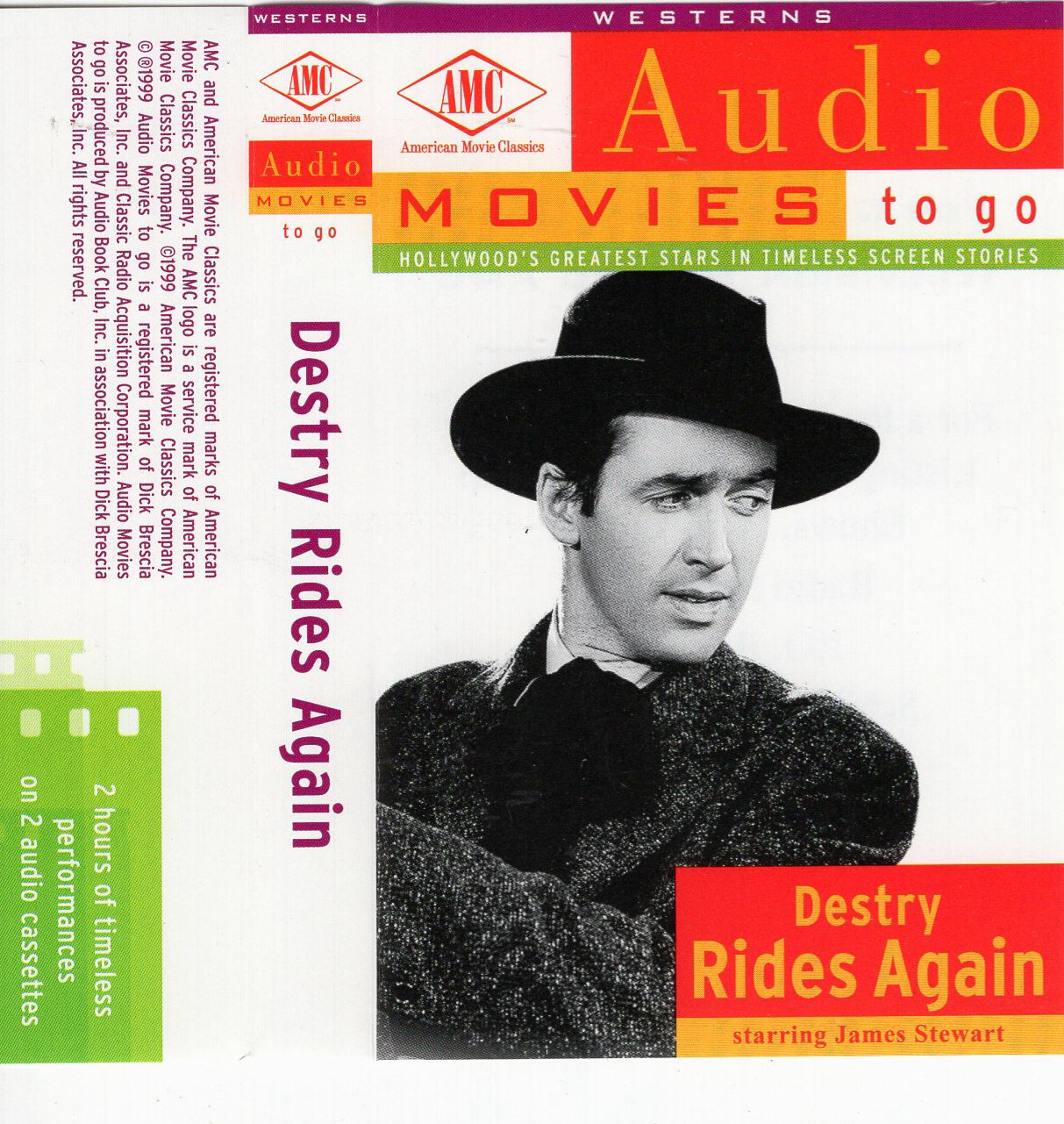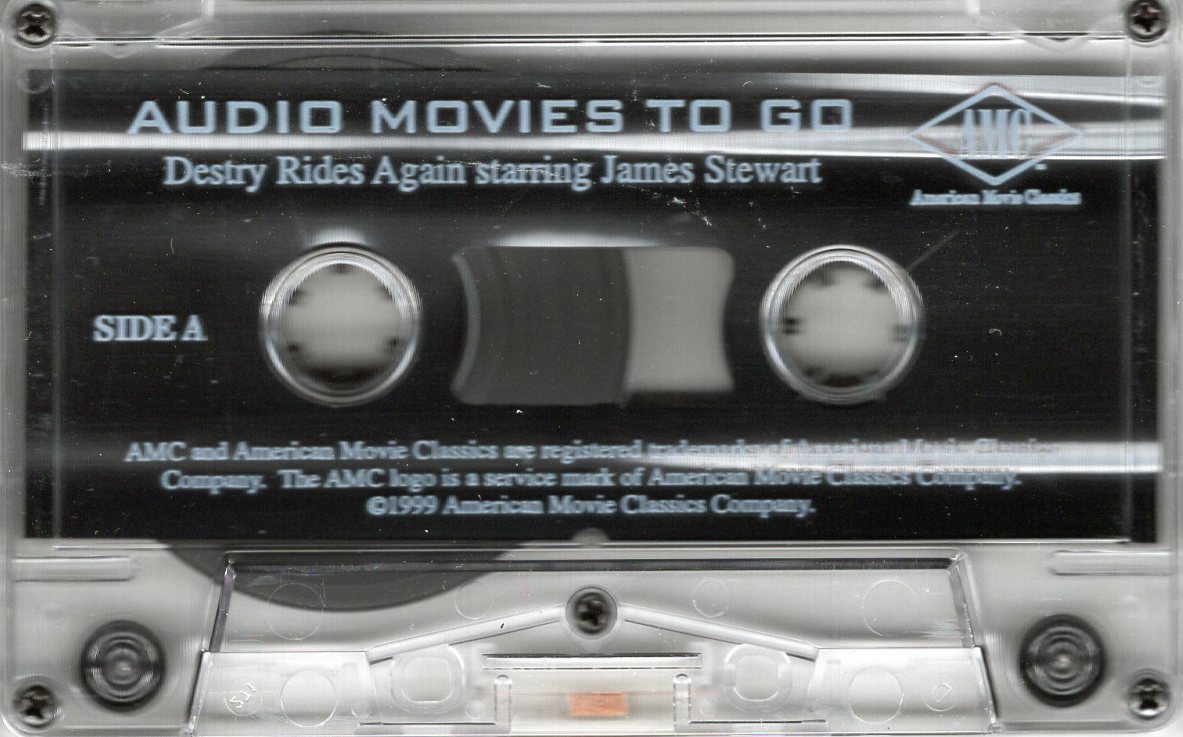 AMC's Jeffrey Lyons introduces the play:
He returns after the production and supplies a good deal of information about Stewart and the film.
One thing that Lyons doesn't mention is that the film actually started life under a different title. The following two page ad in the July 1, 1939, edition of Film Bulletin, shows the title as being The Man from Montana. Also, Marlene Dietrich is not mention as one of the stars.