On December 3, 1949, a Death Valley Centennial celebration was held in Desolation Canyon, Death Valley, CA. As part of the celebration, a pageant titled "The Death Valley '49ers" was presented. The program was narrated by Jimmy Stewart and featured many actors as voices of the pioneers – Gail Russell, Anne Revere, Guy Madison, Parley Baer, Charles Victor, Joseph Granby, M'Liss McClure, Kathleen Freeman, Chill Wills and Edgar Buchanan. Below is a photo of the original program for the event.
Composer and conductor Ferge Grofe was also there to conduct the orchestra for his own Death Valley Suite.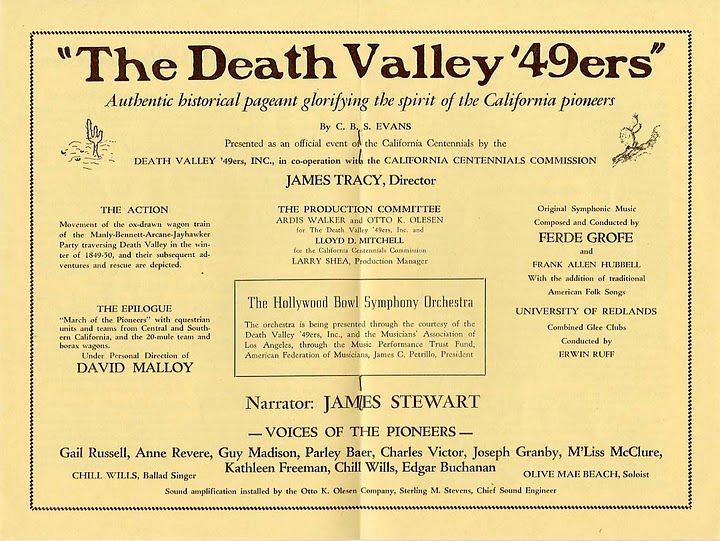 The list of other cast members and crew reveals very few familiar names: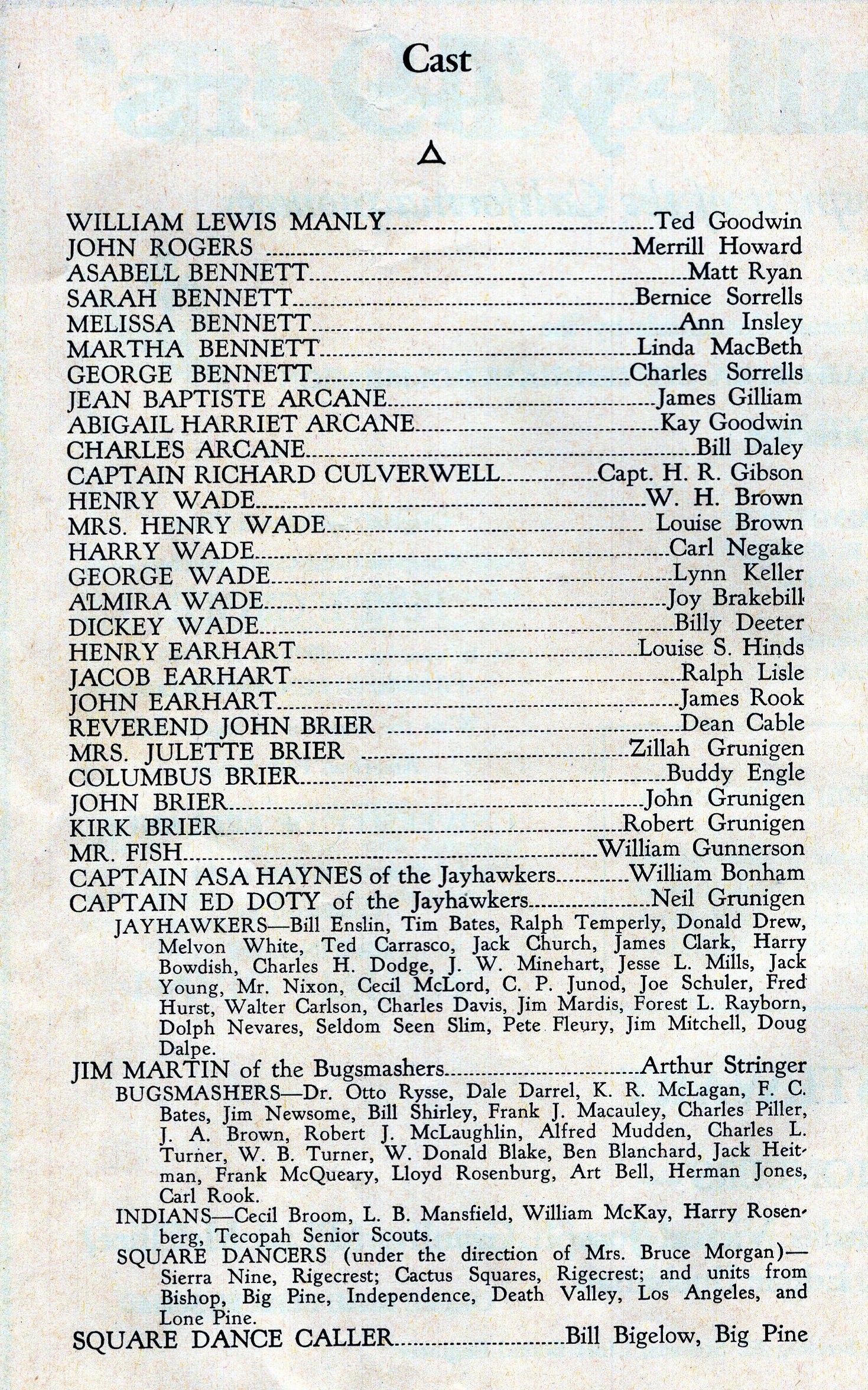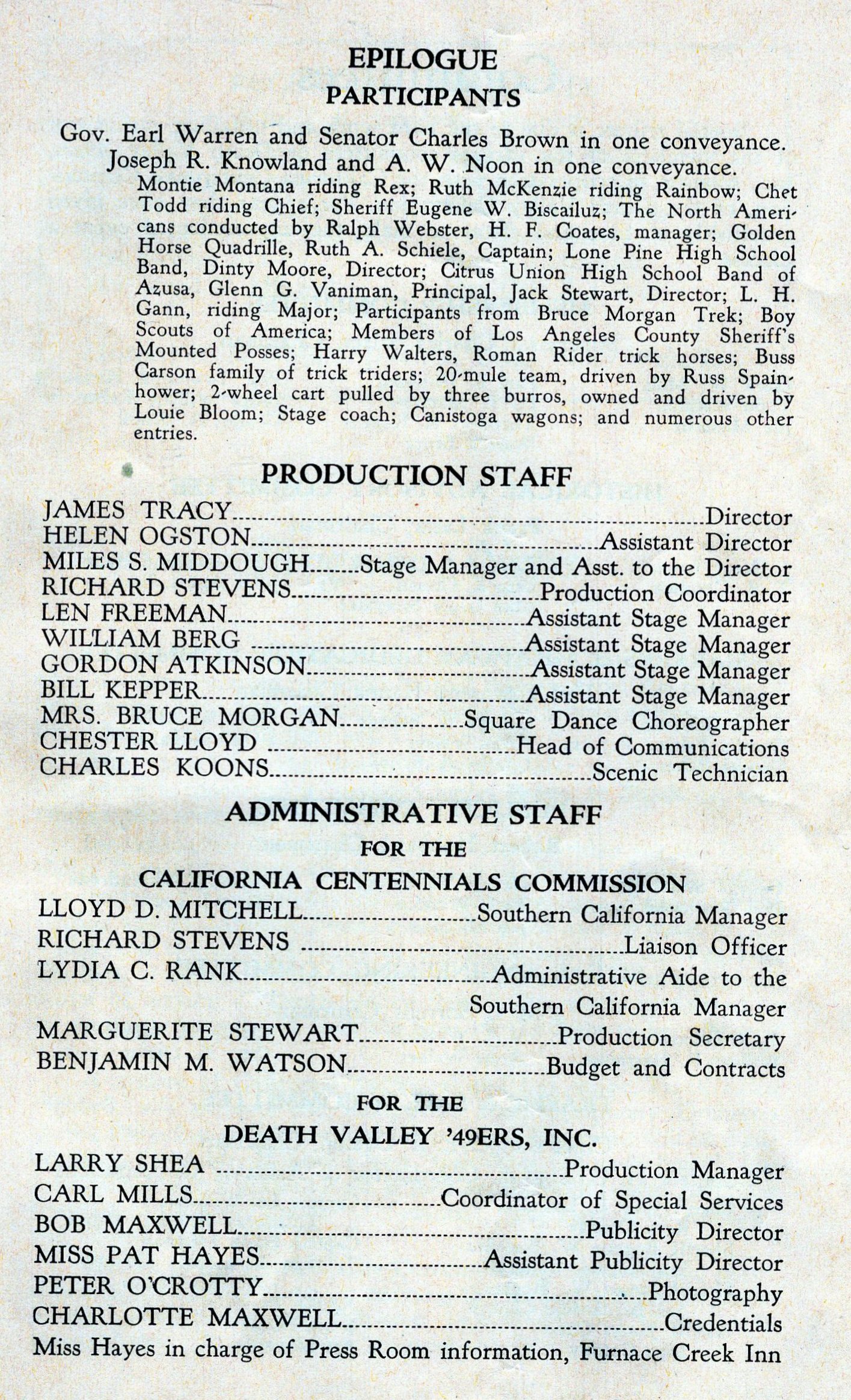 A year later, a second celebration was held and an official announcement was made that the event would be turned into a record album. Here is the story which appeared in the December 10, 1950, edition of The Bakersfield Californian, Bakersfield, CA.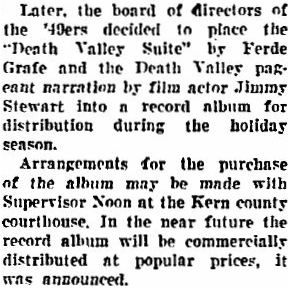 No direct evidence of any such album ever having been released has been located, but somewhere out there the tape must exist or the album would not have even been planned.
Grofe's Death Valley Suite was issued by Capitol Records (H-271) in 1951, but Stewart's narration was not included on that disc.