On April 6, 1949, the 100th Bing Crosby show was broadcast and Jimmy Stewart was his guest, along with Kay Starr. This display ad for the program appeared in the Winona Republican Herald, Winona, MN.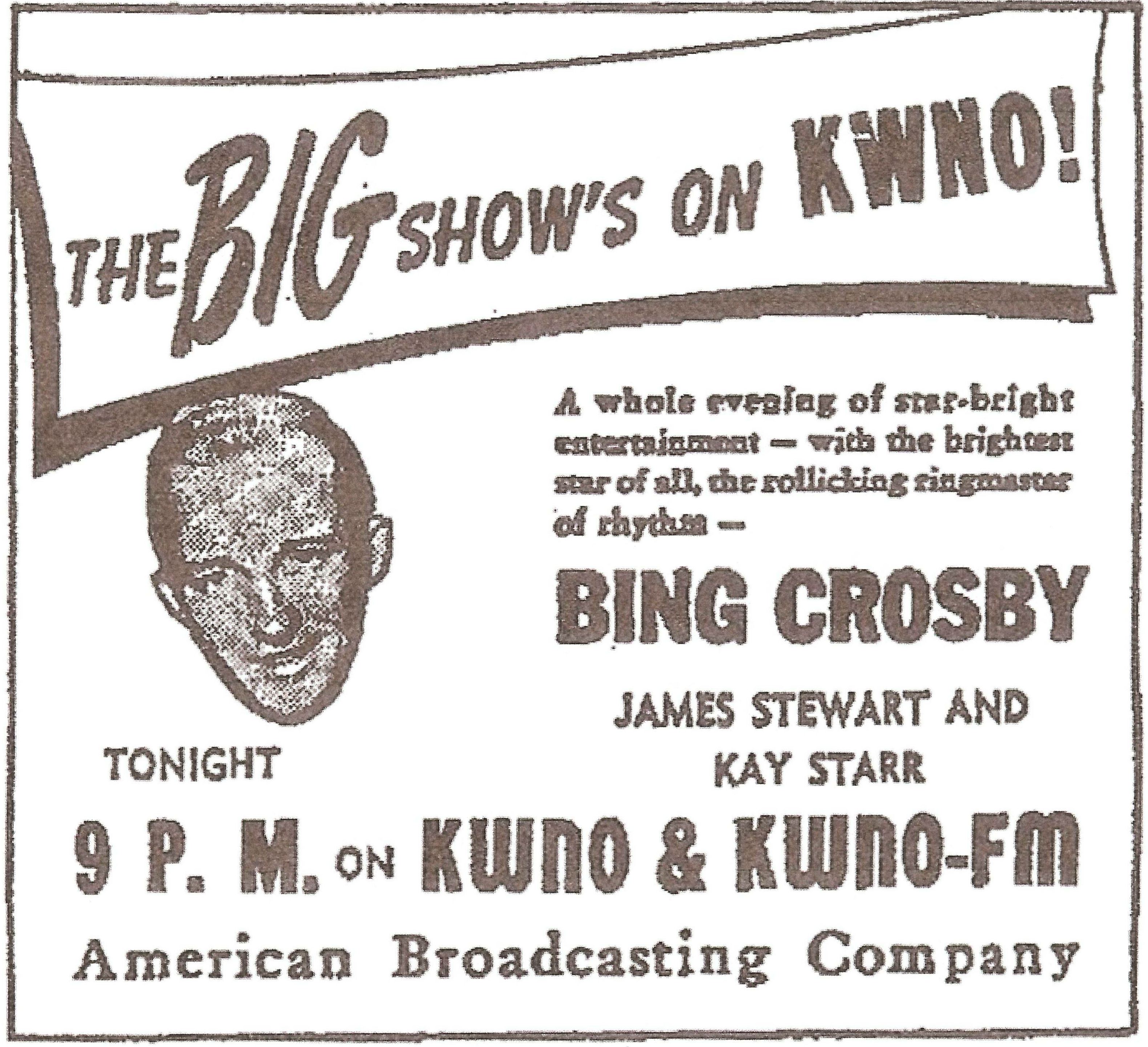 Stewart's contract for the show was a simple one: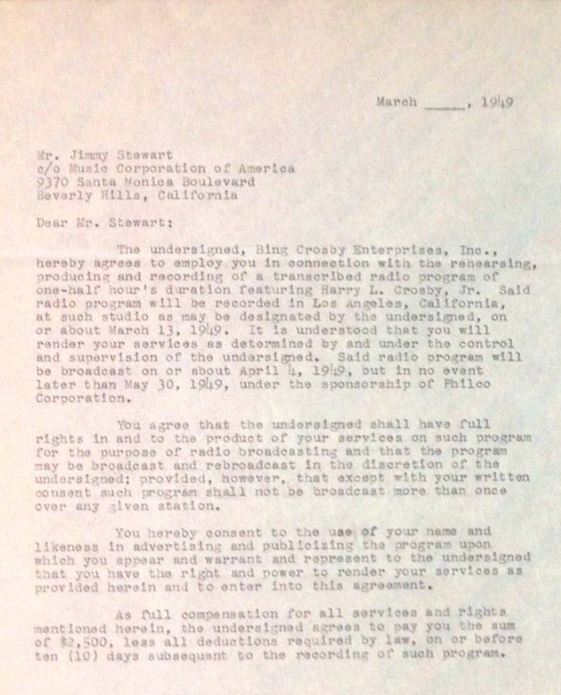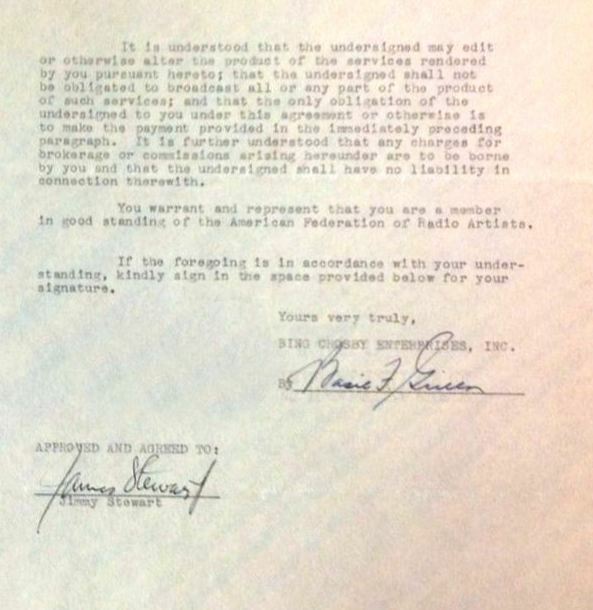 plot of the Crosby-Stewart sketch is simple. Jimmy is babysitting, but he has a problem…he doesn't know anything about taking care of a baby. He calls in Bing for help and before Bing knows it, he's all alone with the baby.
This short blurb is from Variety and tells you just how much rehearsal went into this show:

Here, in two parts, is the program. The first part is the show's beginning and Jimmy does not appear. The second part is the Stewart segment and the ending of the show.
Part 1:
Part 2:
Below is a publicity photo for the show; seen are John Scott Trotter, the show's musical director, Kay Starr and Jimmy.