This was Stewart's first appearance on Bing's show since the sponsorship was taken over by Chesterfield cigarettes. Not much had changed on the show when the new sponsor took over. It was still produced by Bill Morrow and Murdo MacKenzie. Ken Carpenter was still the announcer and John Scott Trotter was still the orchestra leader.
Below are two previews of the program. The first is from the Berkeley Daily Gazette, Berkeley, CA, and the second from The Bakersfield Californian, Bakersfield, CA.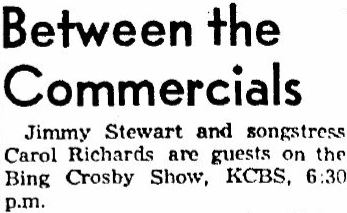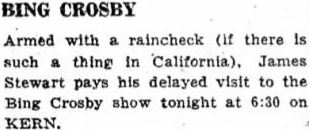 Jimmy Stewart had gotten married to Gloria Mclean four months before this show was taped and that provided the material for his sketch with Bing. Crosby wants to hear the story of how Jimmy proposed. Bing takes on the role of Gloria, while Jimmy plays himself. At the end of the skit, Jimmy and Bing sing a bit of Baby, It's Cold Outside. Jimmy also takes part in one of the Chesterfield commercials and comes back at the end of the show to ask Bing who next week's guest was going to be.
Part 1:
Part 2, including the Stewart sketch:
Below Bing and Jimmy pose for a publicity photo.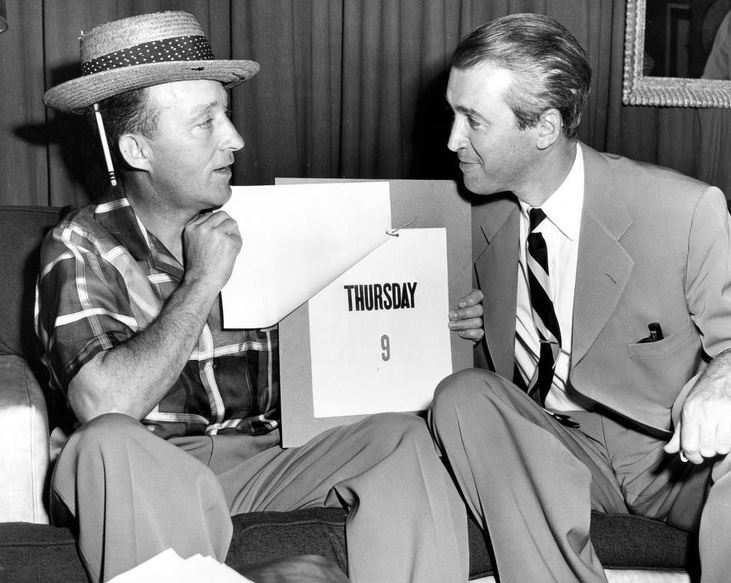 This show was also issued on two, slightly different, albums in 1978. One iss titled The Greatest Christmas Shows.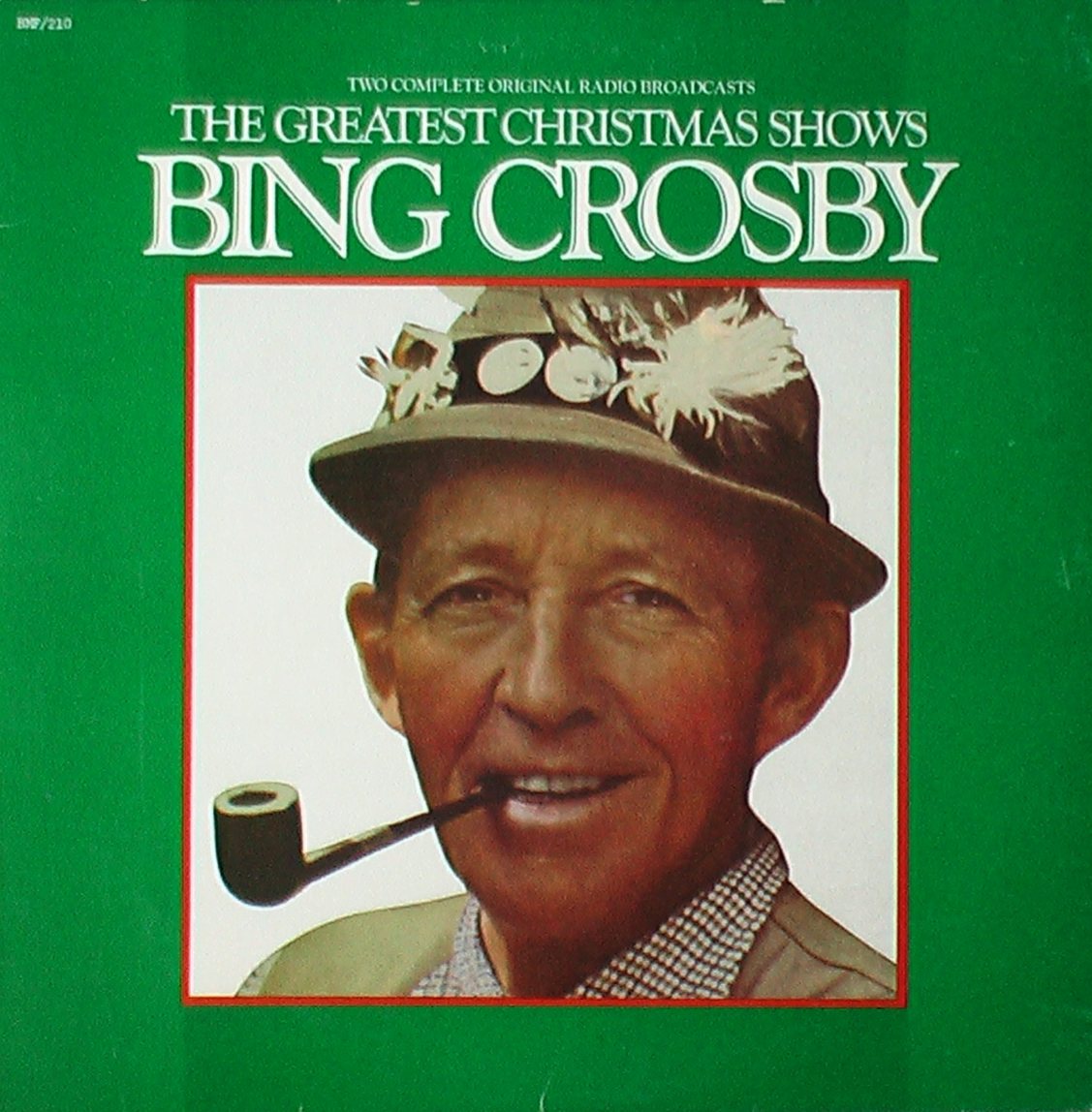 On the back of the jacket are the words, "Fox American Retrospectives" and the release number BMF/.210.
The title of the second album is Bing Crosby Sings Christmas.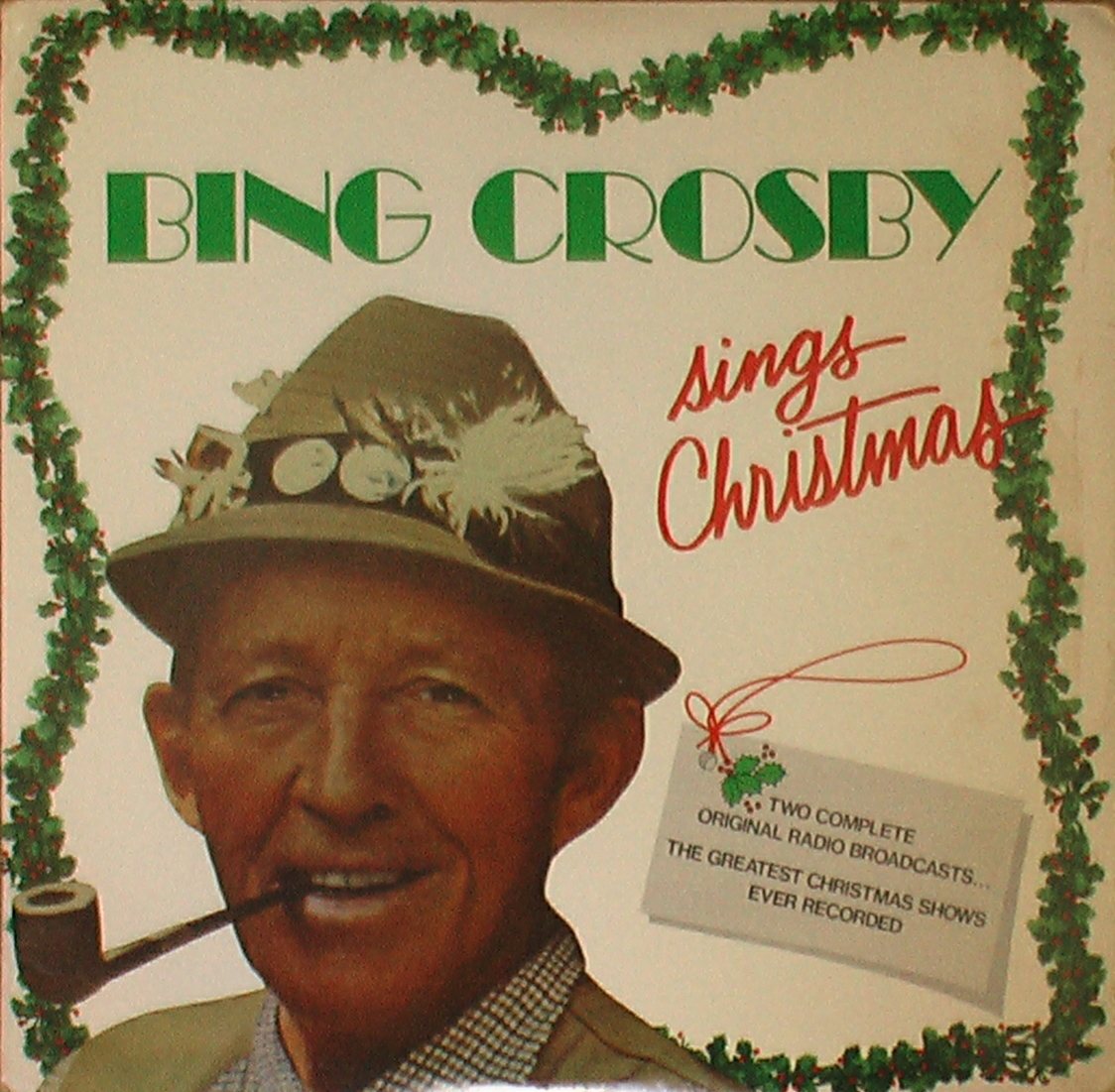 The back of this jacket has the words, "Fox American Collectibles" and the release number SMF/210.
The labels of the records were the same for both releases.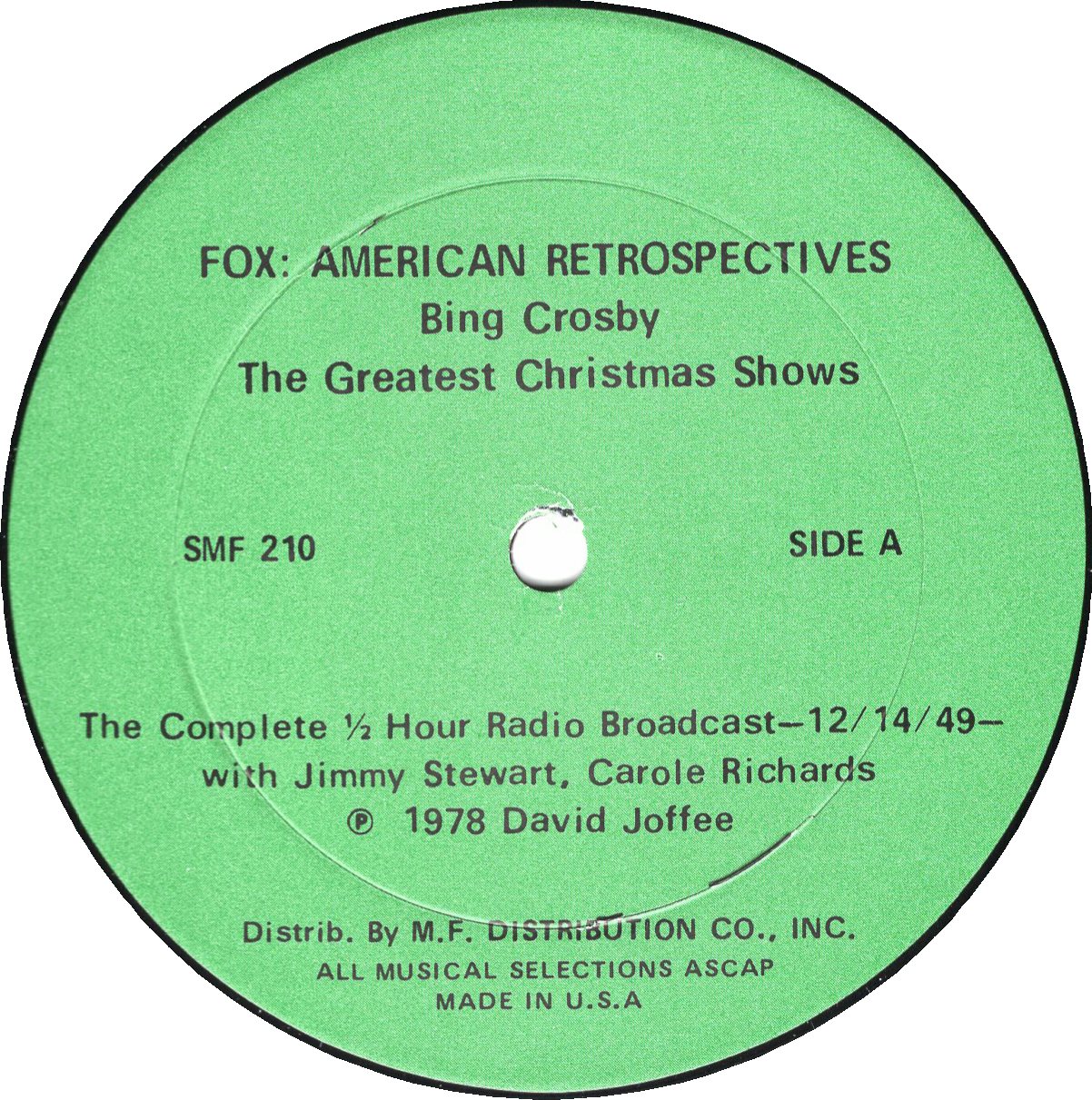 The show was also released in 1991 on the cassette tape Golden Age Holiday (Metacom GT-220).