Jimmy Stewart and Jane Wyman had starred in the 1947 film, Magic Town, as Rip Smith and Mary Peterman. On December 15, 1947, they reprised those roles for the Sanford H. Barnett radio adaptation for the Lux Radio Theatre. The show was produced and hosted by William Keighley and directed by Fredric MacKaye. John Milton Kennedy was the announcer.
Miss Wyman and Stewart posed for this publicity photo: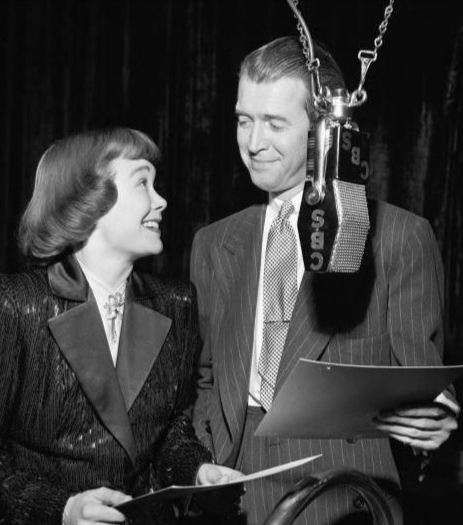 The photo was also used as the cover for the April, 1948, issue of Sponsor magazine: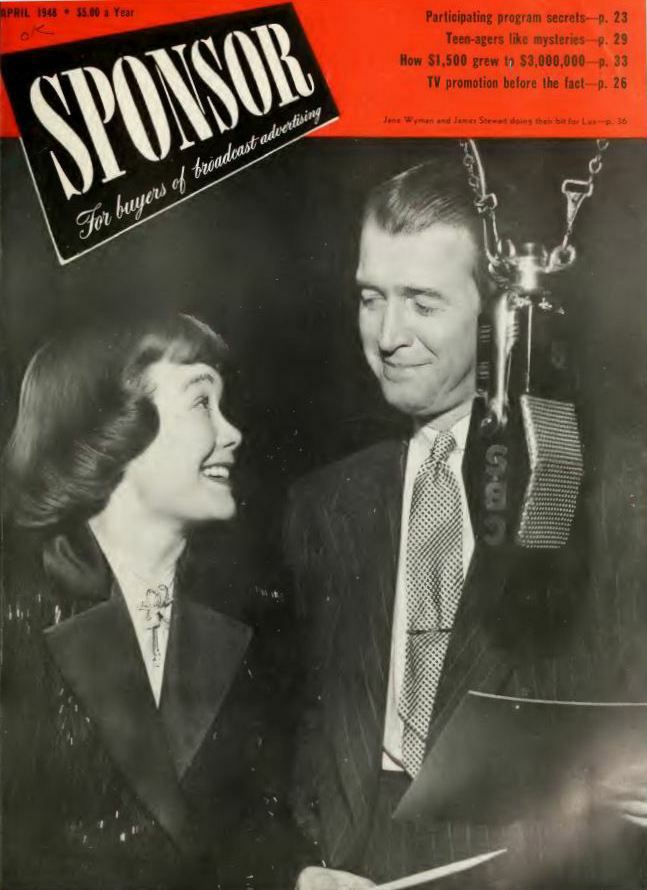 A different photo was used for this ad appearing in the February 23, 1948, edition of Broadcasting magazine: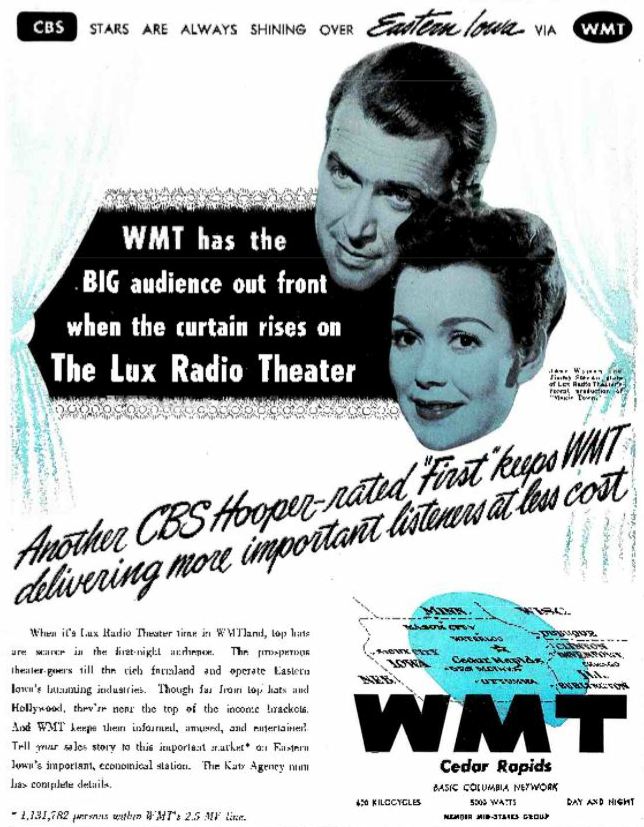 Several newspaper ads featured other photos, including the pair below from The Bakersfield Californian, Bakersfield, CA, and the Wisconsin State Journal, Madison, WI.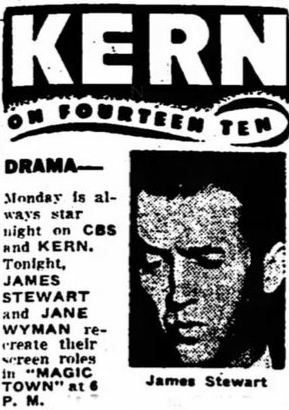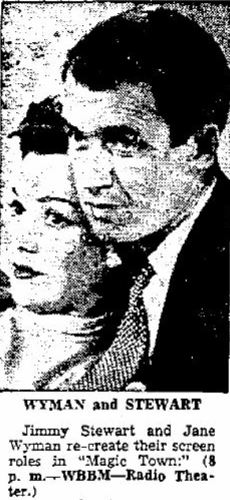 Other newspapers, like the Mason City Globe-Gazette, Mason City, IA, ran previews only.

The other cast members included:
Herbert Butterfield – Mayor Barnes
Ira Grossel – Hoopendecker and an unnamed voice (Grossel would later change his name to Jeff Chandler)
Wally Maher – Ike
John McIntire – narrator
Alex Carey – Daley
Jack Edwards, Sr. – Senator Wilton and a man
Norman Field – man
Tommy Cook – Mike
Gil Stratton – Junior
Lois Corbett – woman
Eddie Marr – man
Marie Windsor – woman
Charles Woolf – boy
Robert Griffin – Mr. Hodges
Earl Lee – voice
Seen below is another publicity photo for the show, this one featured Stewart going through his script in front of the CBS microphone.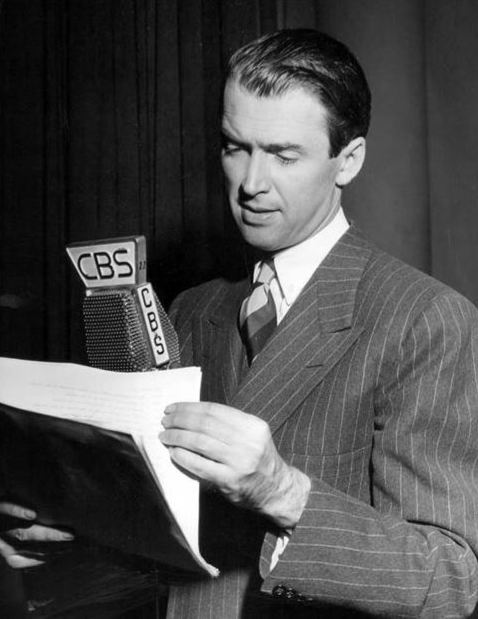 Here, presented in its original three acts, is Magic Town.
Act 1:
Act 2:
Act 3:
Here's a newly found listing from the December 14, 1947, edition of Radio-Life.