Mr. Stewart often did his recording of material for the Boy Scouts of America at the C.P. MacGregor Studios in Los Angeles, CA. We have in our collection several of these 7-inch master tapes. The material from his March 22, 1957, session will be presented in this blog.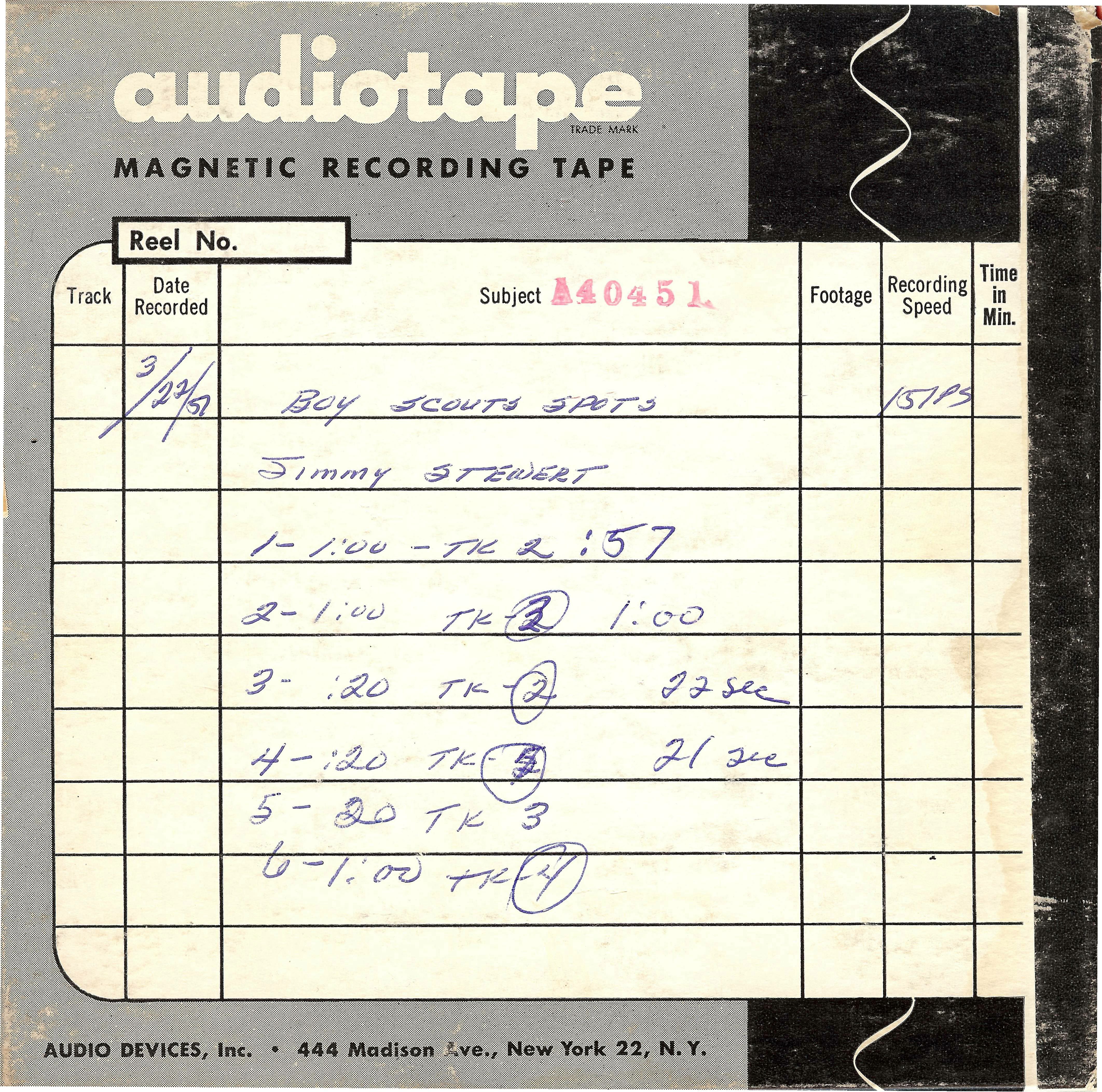 We are going to include the entire session tape for you to hear. This includes all of the spots, including those in which there were mistakes made requiring another take. The talk between Stewart and the director is also heard. It's very interesting to hear, so listen closely.
No Boy Scout record with any of these spots has been located at the present time, but the search continues.