The Lady Esther Screen Guild Theater presented Harry Kronman's radio adaptation of the Philip Barry play, The Philadelphia Story, on March 17, 1947. The show would feature the three actors who had starred in the film, Jimmy Stewart as Mike Connor, Katharine Hepburn as Tracy Lord and Cary Grant as C.K. Dexter Haven. Also appearing were Lurene Tuttle as Liz Imbrie, Joan Banks as Margaret Lord, Gloria McMillan as Dinah Lord and Barney Phillips as Sidney Kidd.
This preview of the show appeared in the Mason City Globe-Gazette, Mason City, IA, on the day of the broadcast.

One writer, Nadine Subotnik of The Cedar Rapids Gazette, Cedar Rapids, IA, lamented the fact that the show was only a half hour in length.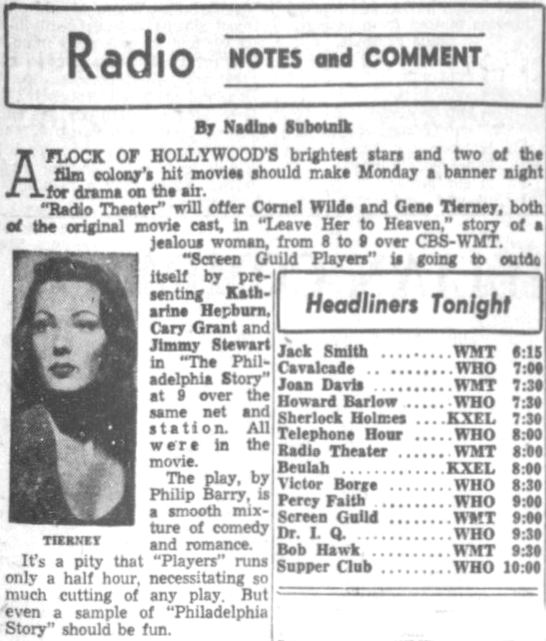 Although they look quite serious, Grant and Stewart donned skirts for this publicity photo for the show.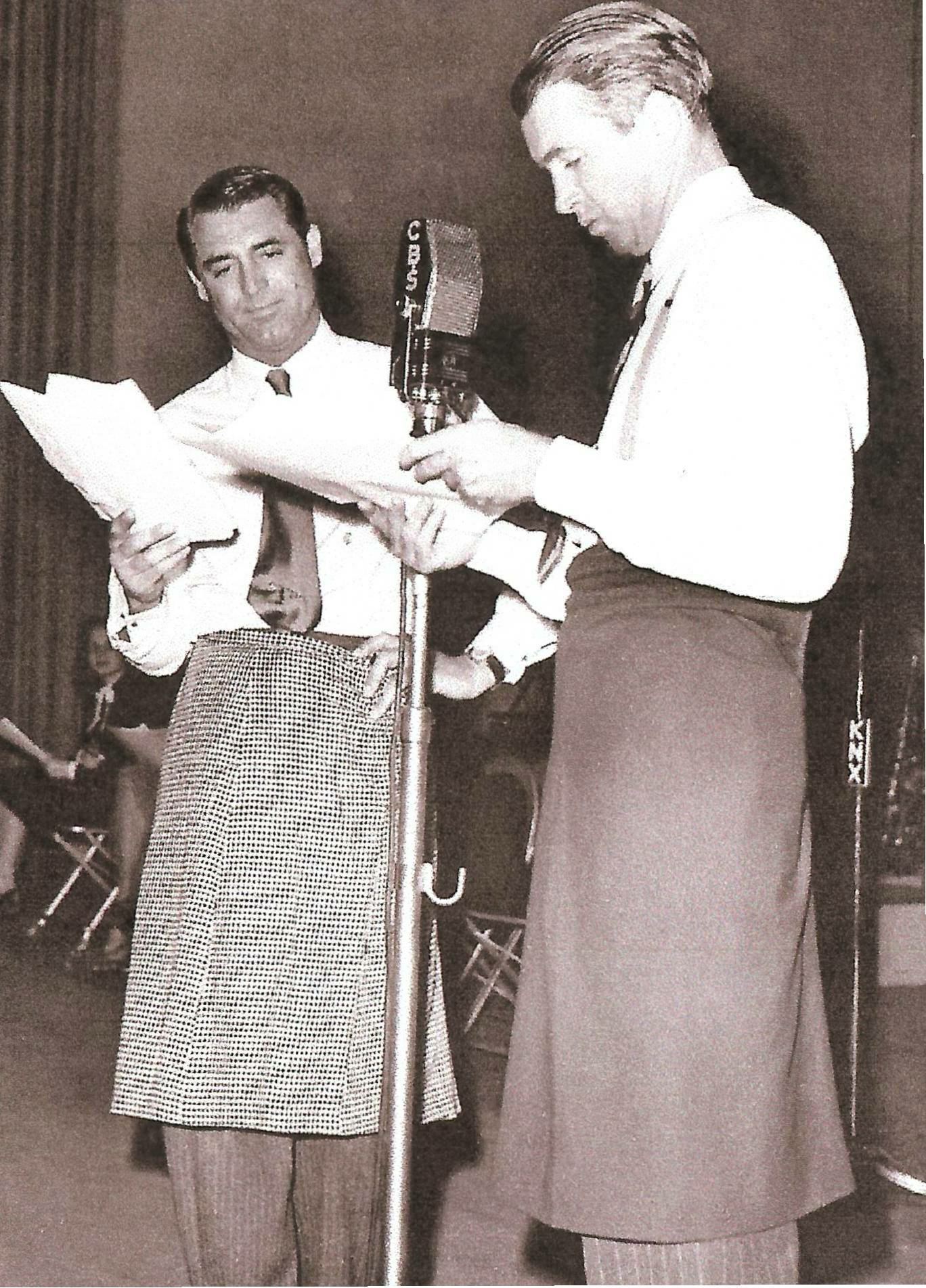 Hepburn, Grant and Stewart all have a good laugh about the skirts. Can't tell is the mystery man behind the microphone is also laughing.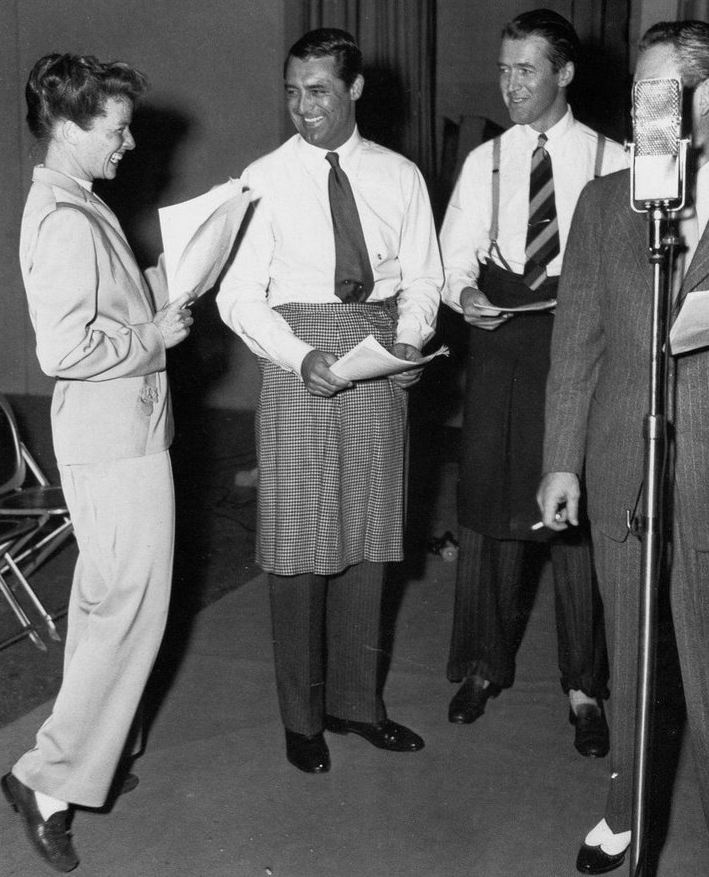 Seems that the skirts were more than a publicity stunt. Here's an article from Radio-Life (March 30, 1947) which explains the real reason for the skirts.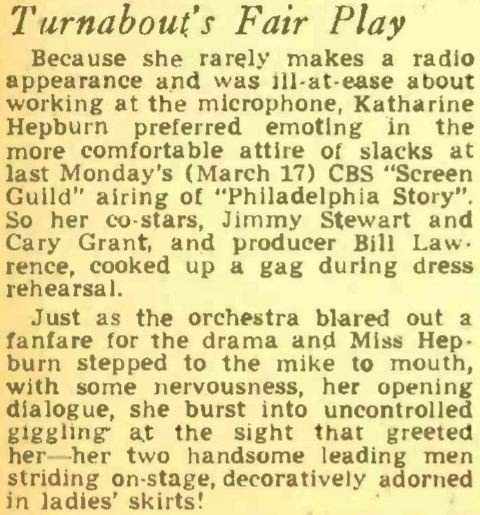 Act 1:
Act 2:
The actors who participated in the Screen Guild productions donated their salaries to the Motion Picture Relief Fund. This recently found contract shows that Stewart donated more than just his salary to the organization.