Bud's Bandwagon was a five-day a week program of the Armed Forces Radio and Television Service (AFRTS) which, according to this article for the June 4, 1955 issue of Billboard magazine, was on the air for four years.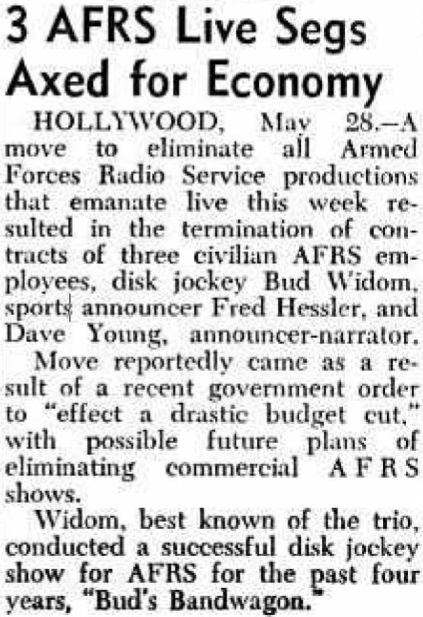 Jimmy Stewart is known to have appeared on at least three of the Bud Widom hosted shows at that time, all of which were documented in our book. Stewart appeared in a segment of the show called "Celebrity Lounge."
This time, we'll have a look at show #423. According to Widom, he had just attended the Hollywood opening of the film Rear Window. While there, he interviewed several people. He plays bits of his interviews with Edith Head and George Jessel and then has a good conversation with Jimmy Stewart. They talk not only about Rear Window, but also Strategic Air Command, the movie he had just completed.