The 1947 film, Magic Town, starred Stewart and Jane Wyman. The music for the film was composed by Roy Webb, but the title track was written by Mel Torme and Robert Wells.The February 19, 1947, edition of Variety announced that Torme would be recording the title song: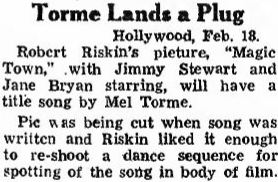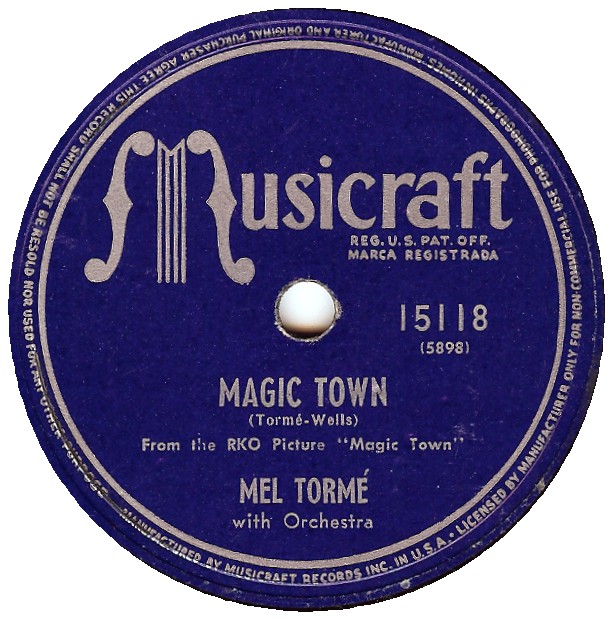 Torme's label, Musicraft, placed this ad in Billboard on January 17, 1948. Because Magic Town was a b-side, you'll need to look hard to see the title in the ad.

The sheet music for the song featured Stewart and Jane Wyman on the cover.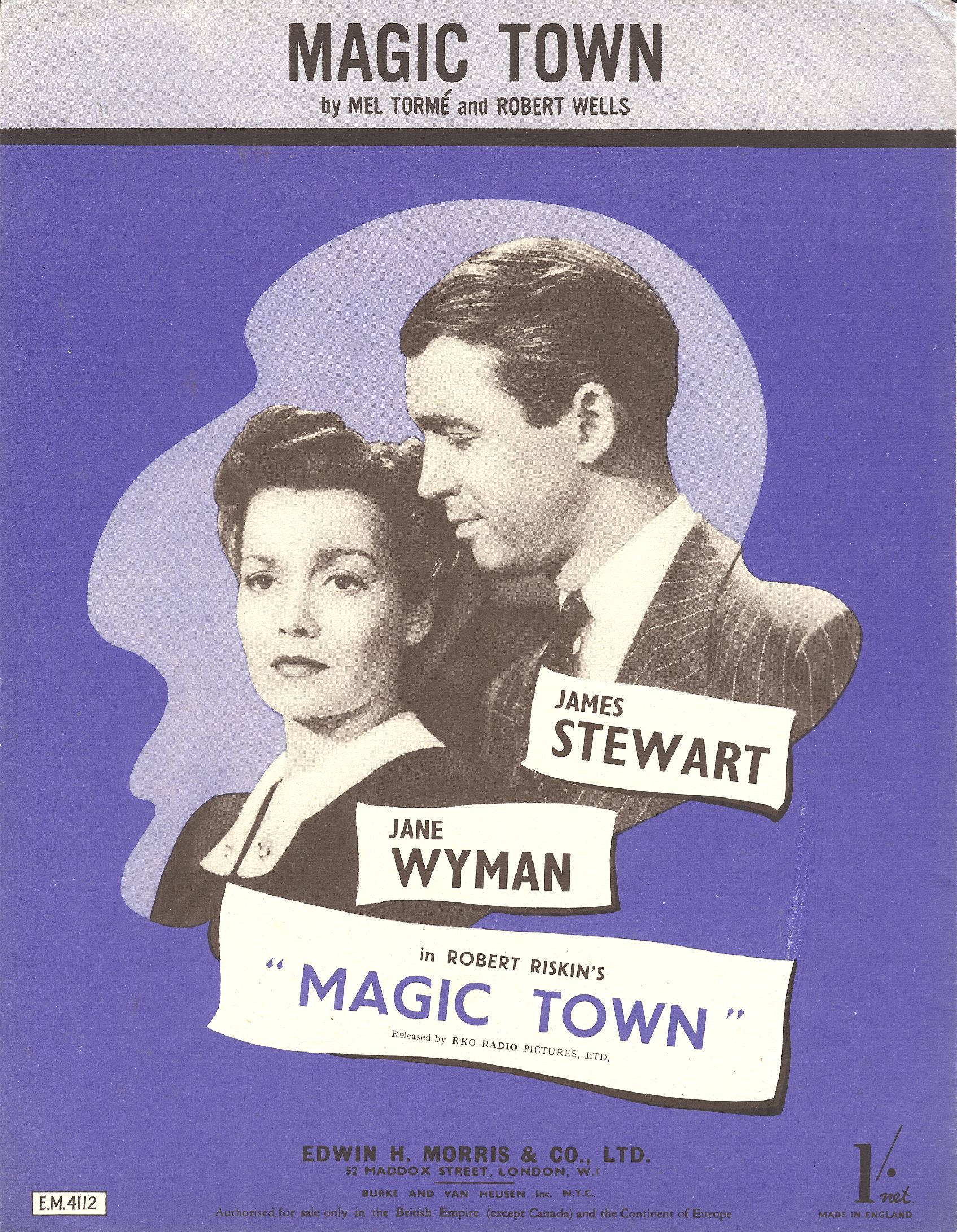 Sheet music for My Book of Memory, another song from the film, was also issued. However, no recordings of the song have been located.