Cavalcade of America, sponsored by DuPont, was on the air for 18 seasons and produced more than 780 shows…Jimmy Stewart appeared on just one of them. As outlined in Jimmy Stewart on the Air, that program was broadcast on November 12, 1945. The show was titled A Guy Who Had to Have a Horse (aka A Sailor Who Had to Have a Horse). It was based on an original story by Gretta Palmer which appeared in the Reader's Digest. Stewart's co-stars included: Herb Vigran, Mary Jane Croft, Victor Rodman, Horace Murphy, Harry Jackson, Sidney Miller, Eddie Marr and Joseph Julian.
Below are two newspaper listings for the program. The first is from the Ogden Standard-Journal, Ogden, UT, and the second is from the Wisconsin State Journal, Madison, WI. Both are from the day of the broadcast.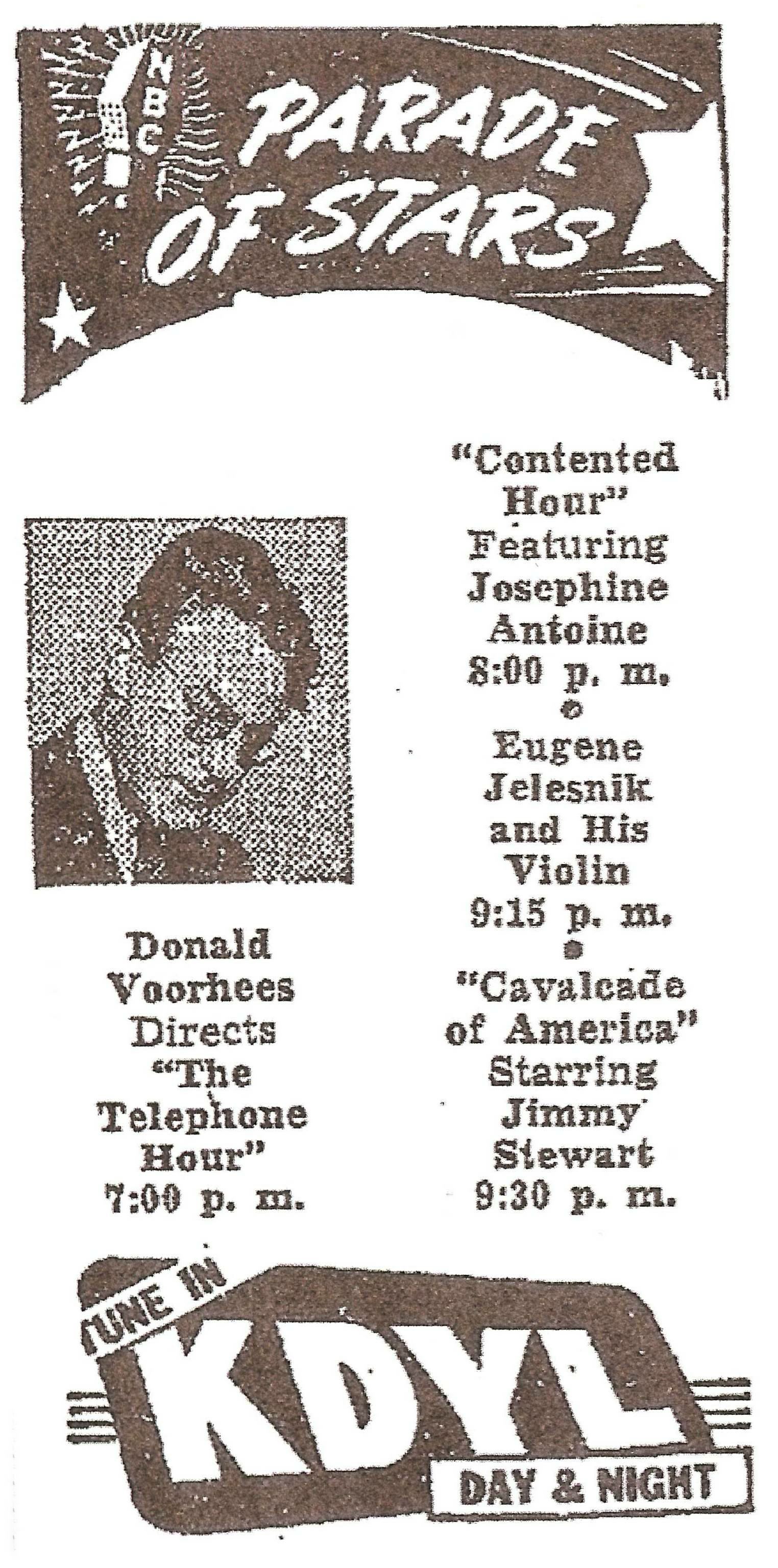 This small article from the Ironwood Daily Globe, Ironwood, MI, shows one of Stewart's conditions for appearing on the show:

This small article from the December 12, 1945, edition of Variety gets the title wrong, but does add the names of the writers of the radio adaptation – Russell Hughes and Bernard Feins.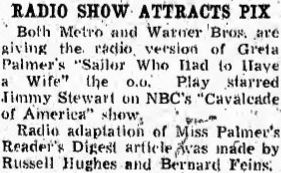 Listen for Jimmy to pitch for contributions to the Victory Loan drive at the end of the program: