This was the third and final installment of three shows broadcast in the summer of 1988. "The 30's" was broadcast during the week of June 27th and the second, "The 40's," aired during the first week of August. "The 50's" was set to be broadcast during the week of August 29th. Like the other shows in the series, this one was written and produced by Marsha Richardson, with Fred Lindgren providing production and engineering. Norm Pattiz was the executive producer.
The availability of all three shows was advertised in the Radio & Records Program Suppliers Guide '88: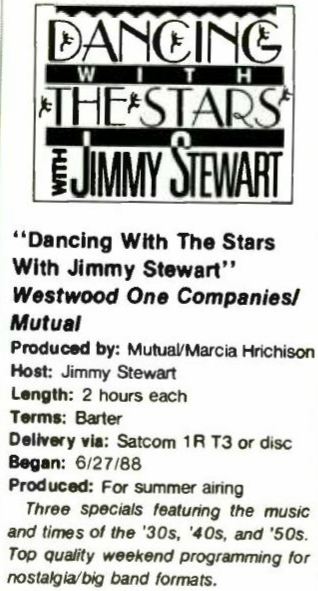 Also heard on the program were: Dinah Shore, Eve Arden, Bob Hope, Don Ameche, Kirk Douglas, Nancy Sinatra, Jackie Gleason and John Strauss.
The two hour show was issued to participating radio stations on three 12-inch, 33 1/3 RPM records.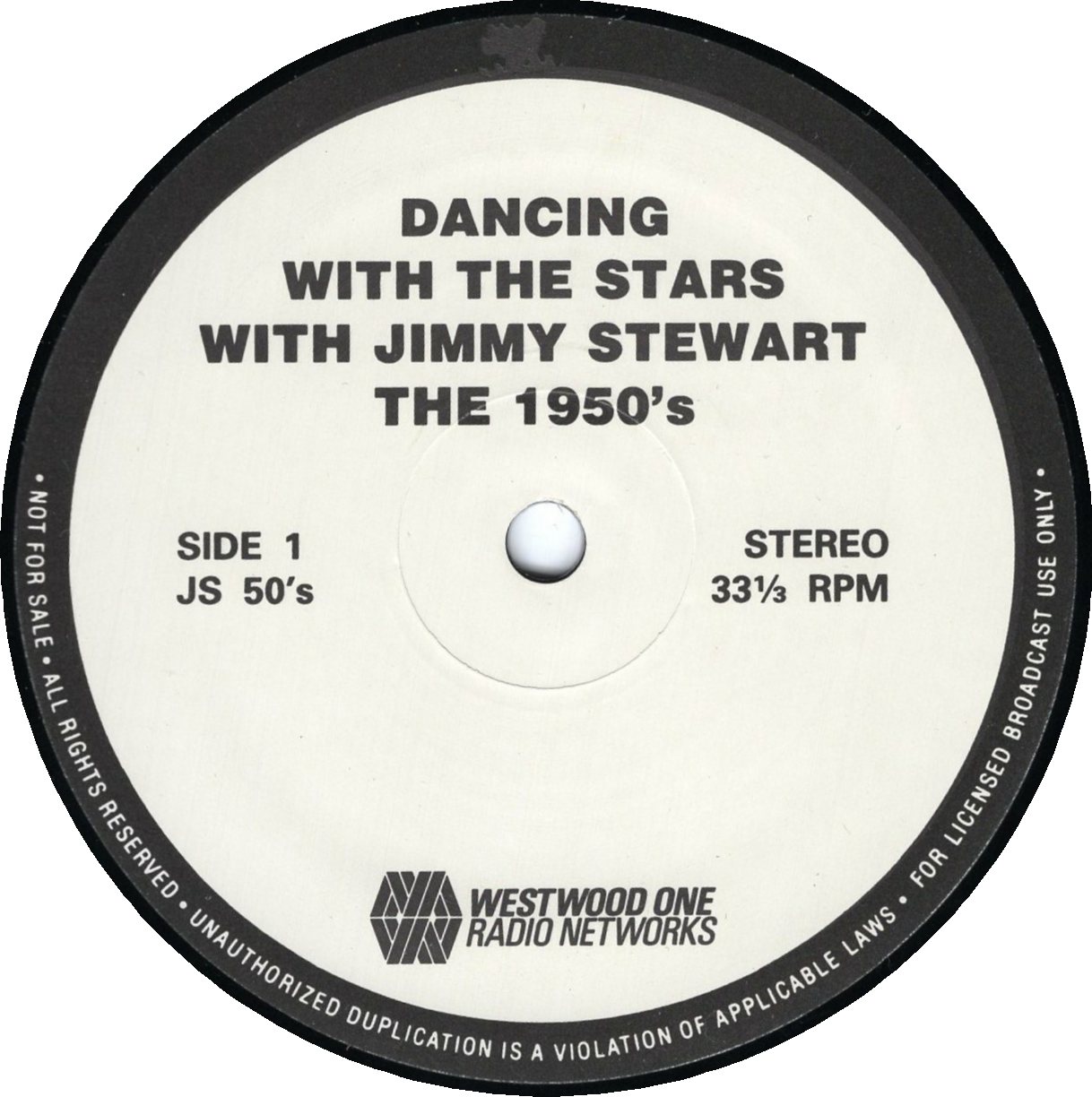 Radio station WEOL-AM 930 advertised their broadcast in the Chronicle-Telegram, Elyria, OH, on September 3, 1988.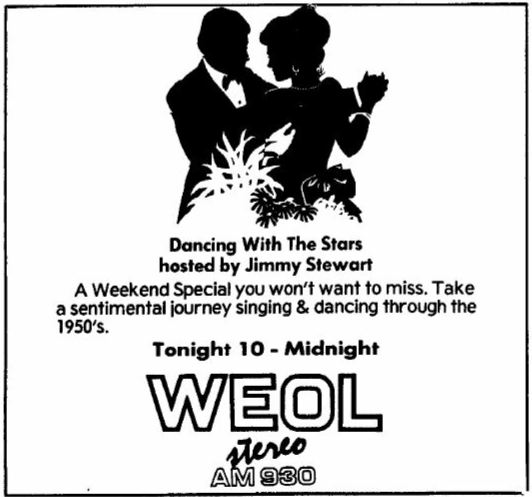 A preview from the Wisconsin State Journal, Madison, WI, also from the 3rd of September, mentions the fact that this is the conclusion of a three part series.

A promo for the show was included at the end of side 5 (side 6 was blank).
The show was presented in nine segments and we'll include here Stewart's remarks from each of those parts. Also, here are scans of the program's cue sheets which will give you an idea of how the show was to be run and the songs which were included.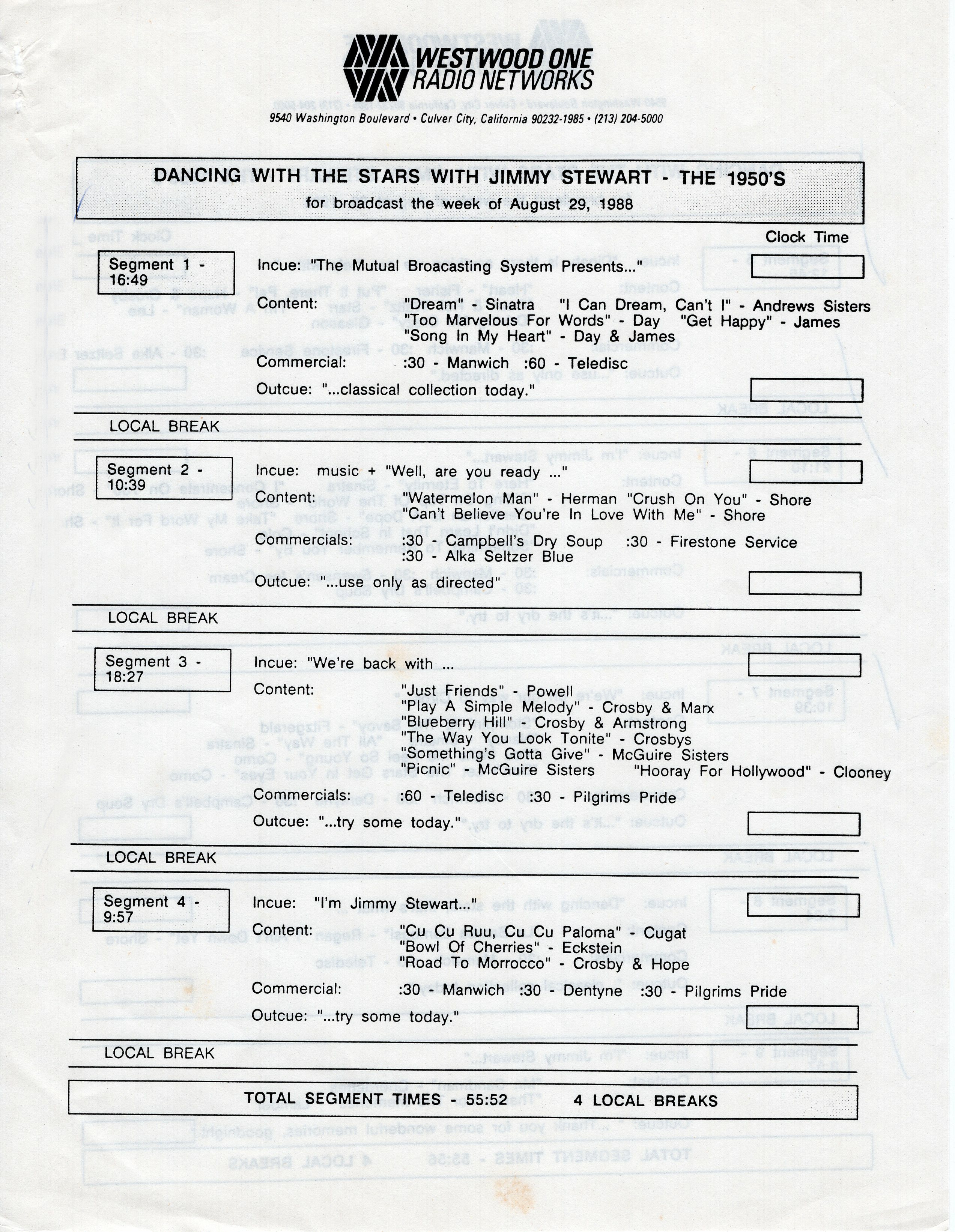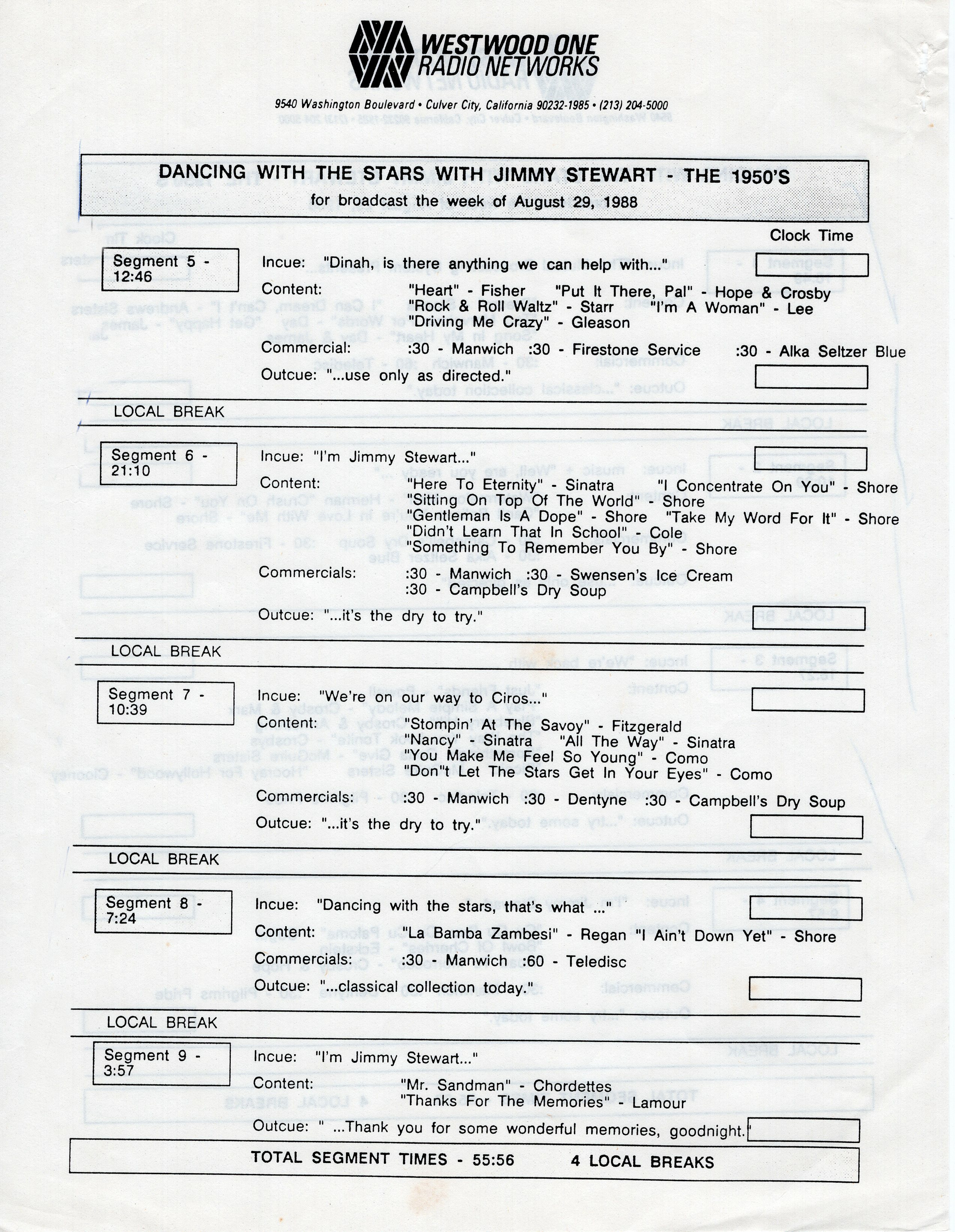 Segment 1:
Segment 2:
Segment 3:
Segment 4:
Segment 5:
Segment 6:
Segment 7:
Segment 8:
Segment 9: